So, this was the photo I was thinking of… a reminder of how nice it is to go to bed in a freshly made bed with clean bamboo sheets from www.shirtsofbamboo.com: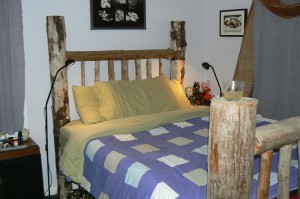 Oh look, there is a glass of scotch on the bed post. Imagine that.
But then, last night, my priest sent me this picture from my trip to Mexico in early January…
Or maybe it's just a "scary" picture — got to love "speedos".
Dinner date for tonight bailed, no one else has called, so I'll make do with bar-b-qued pork chops, a little salad, and a little red.
[218.5]