Does the stream of entertaining never end?
Out of the house at noon to run and install a different HDTV antenna at Swandas… out of there at 1:15 – apparently too late on a Friday afternoon that includes the 4th of July to not get stuck in traffic. Travel time to Olympia was 1.5 hours rather than just 1 hour. It's been worse, much worse – I think the record was 3 hours one Friday night when I was still working at Microsoft.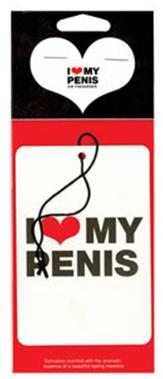 I had extra time before dinner prep to swing by the Archibald Sisters – an oddity shop in downtown Oly. The mission? Locate car air fresheners for all the poker buddies.
The reason for this odd purchase was that the poker boys that went to the Olympics in February saw one hanging in the car Ross parked next too at the Park and Ride outside Burnaby.
It did provide a laugh for the boys.
Dinner crew: Curt, Brandon, Rich, myself
Dinner menu: two pork loins in a Chicago style red bell pepper marinade, challah left over from last night, salad made from the last two nights salads, and a thin sliver of Maria's blueberry roll (yet another leftover) for dessert.
Poker went OK – don't think I'm really up or down much, which is better than losing money.
Yet another late evening. You'd think I'd learn. I've got to find a new client, this lifestyle may be the death of me.
Back home tomorrow.
[223.9]