Up (5:30am) and out (6:15am). Ick.
On the ferry at 8am, after a Bloody Mary (from that same jug of premix from Thanksgiving!
Nap in the parking lot.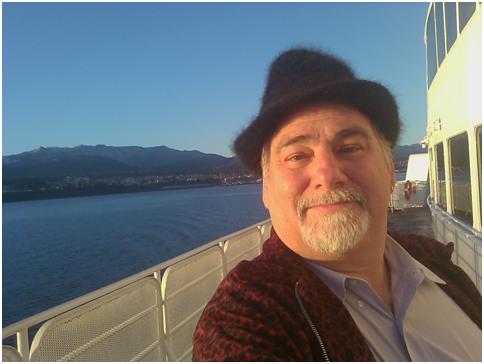 Duty free and a nap on the boat.
Off the boat at 10am.
Stop by condo – not ready.
Shop the fish store (salmon for dinner).
Shop the Thrifty for the rest of the meal stuff.
Drive around town for a bit.
Get call from condo – it's ready.
Check-in, unpack, get settled (11am).
Relax.
Fix four seafood salads (Swanda, Robin Hood, Crow Dog and myself).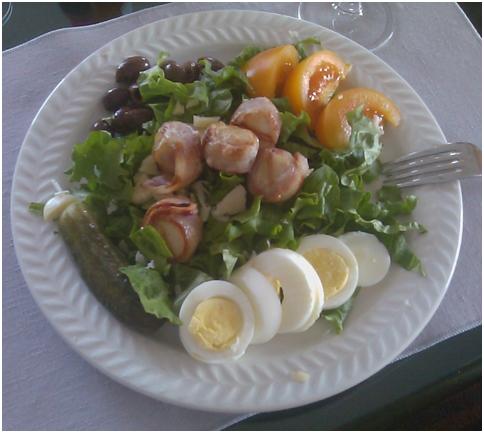 Much good conversation over a bottle of white wine.
Boys leave at 4:30pm
Helene arrives a little after five for dinner.
Drink, chat, eventually start work on dinner at eight.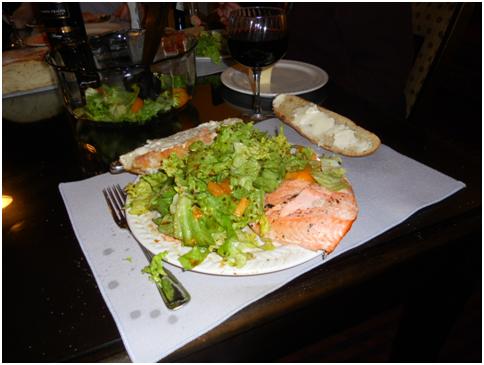 More chatting, more drinking.
Then sleep.
[? ? ?]