Quickly slipping into vacation mode. Breakfast around eleven, and then off to the hot tub with the morning bloody mary.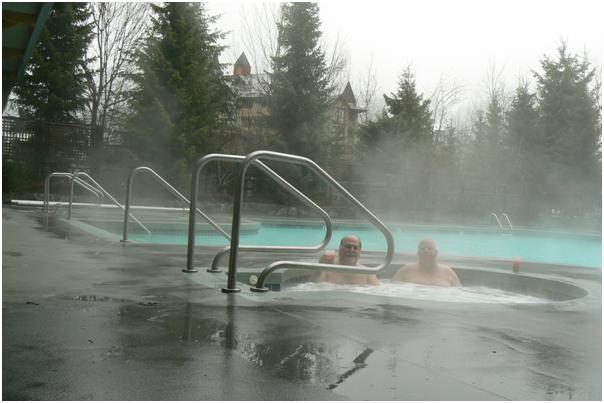 Nap in the afternoon, and then time to work on dinner. A turkey (minus wings and legs), boiled parsley potatoes, salad, bread, and a lovely gravy that Rich whipped up. Somehow I've never been able to figure out how to make gravy, luckily I do travel with a small container of flour.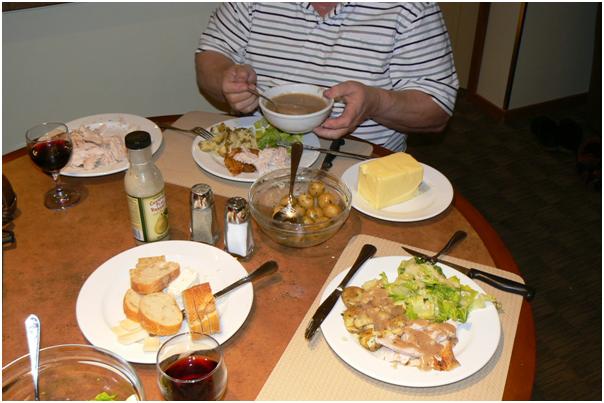 After dinner it's time to strip the carcass and put the bones on boil. I'm thinking stock for later in the week, and maybe getting some noodles for a turkey noodle soup.
[? ? ?]