Wake-up call for 8am. That means I got 7 hours sleep. Crawled back into yesterday's clothes and it shows. Went downstairs for the complimentary "hot breakfast" and was amazed to find that it really was a hot breakfast. Waffles if you wanted to make them, eggs that were oddly bland even with obvious burnt marked on the bottom portions, very good biscuits and gravy and all the usual cold stuff. Back to the room for reading, resting, and waiting for the Colonels.
The Colonels arrived a little after 11am and off to Charleston proper we went. First stop was lunch at Hyman's Seafood (since 1890).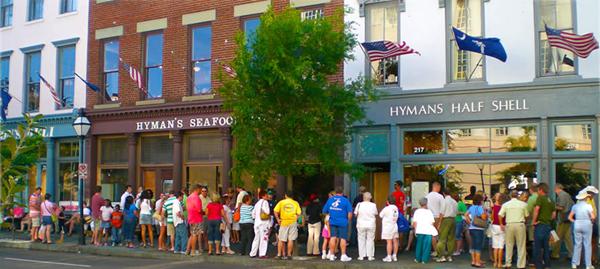 Massive menu, but we all ended up with various PoBoys after the fritters and calamari appetizers. I had the Charleston Lumb Crab Cake PoBoy, Kate had the broiled scallop PoBoy (about 12 big scallops on that thing) and Eric had the shrimp PoBoy (with about an ocean of shrimp on it — see below).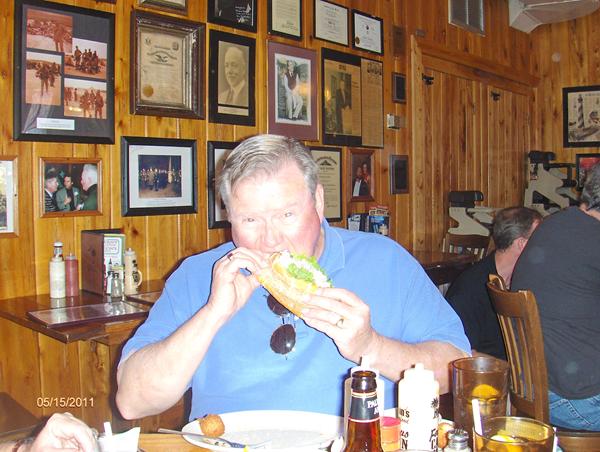 And a group shot of all of us courtesy of Ashley (oddly enough, a male, though most likely a gay male).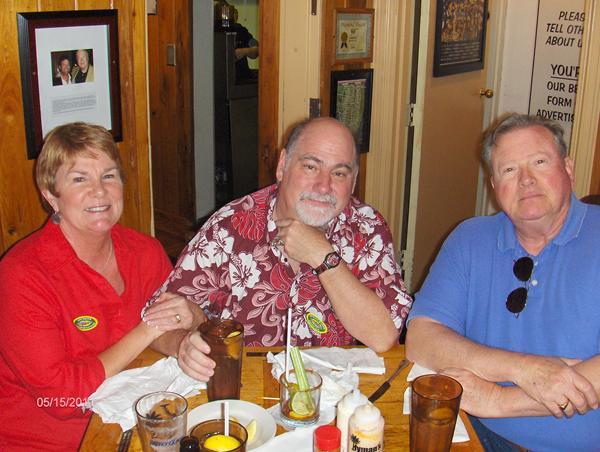 After lunch, a little walk about. We definitely needed it after the quantity of food they serve.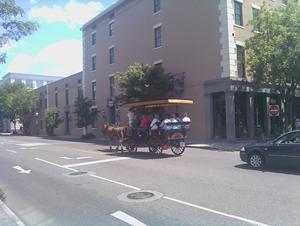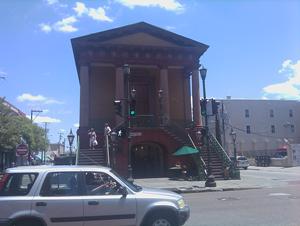 By mid-afternoon we were on Edisto Island on the South Carolina coast with stops at the vegetable stand for some outstanding farm tomatoes, and the Piggly Wiggly for last minute supplies of coffee, Diet Coke, postcards, and a stunning pink "I'm Big On The Pig" Piggly Wiggly t-shirt.
A lovely late meal of steak and baked potatoes. Good to see the Colonels after too long an absence.
[? ? ?]