Nothing like sleeping in until 10am… those extra REM cycles you need when sharing a small bed with someone else.
That put brunch at 11am… bacon, toast, sunny-side up eggs, orange juice.
Fernando is headed off to do one of the zip-line tours. He would have combined that with the Peak-To-Peak, but we got a late start to the day. I guess that means he'll have to come back to Whistler!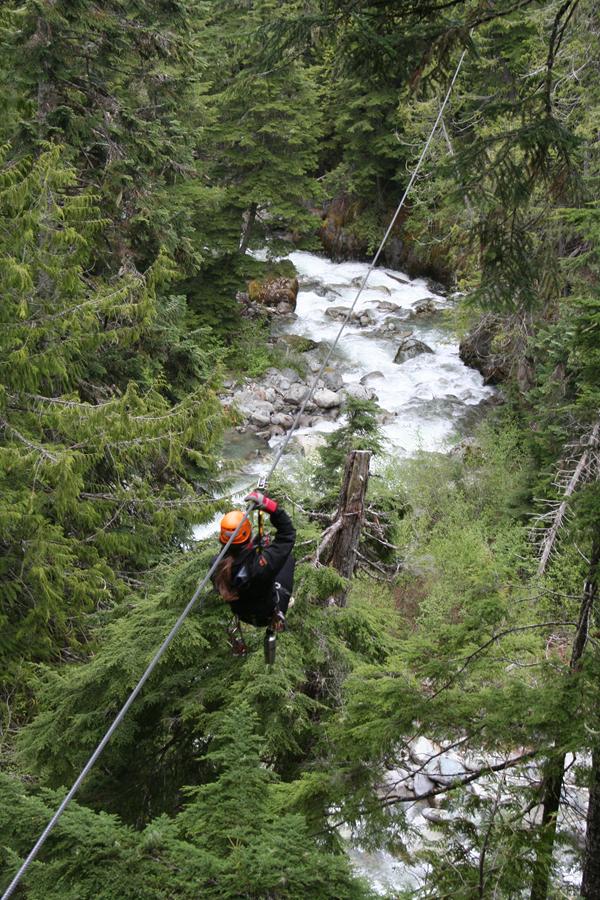 As for me, my day was spent exploring the city (well, the village, Whistler Village that is).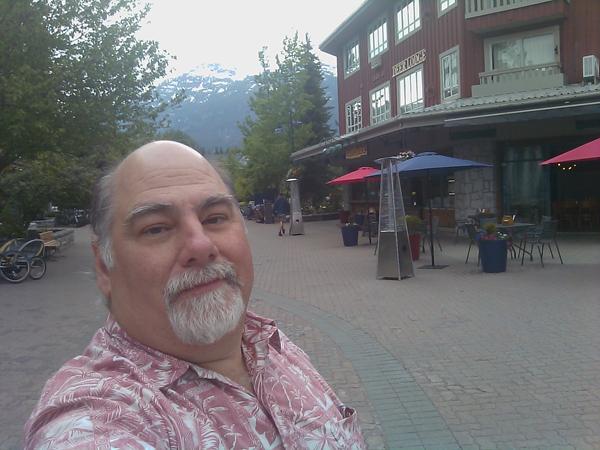 Fernando got on the earlier tour than he's booked, so his lunch was a burger and a beer, mine, at a different place, the fish and chips. And then there is dinner: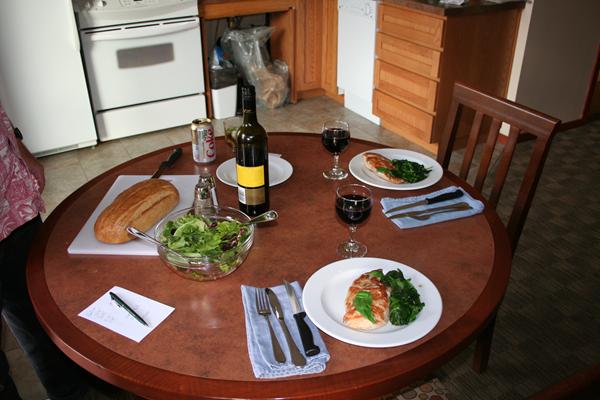 Marinated chicken breasts on a bed of spinach, salad, bread, more wine. Life is good.
And the hot tub after dinner wasn't bad either.
[? ? ?]