A lazy holiday morning for the boys in the condo. Up at nine, bloody marys and breakfast at 10ish, followed by reading and a nap, and more reading and lounging about.
Tonight's dinner guests are Solus (a priest) and Epick (a kilt-maker).
And what's on the menu after a huge poopoo plater? Veal chops, a large salad, some black olive bread, and copious quantities of both red and white wine. Can't legally bring the extra back home if we want our entire duty free allowance.
Today's pictures aren't from this evening as I totally spaced taking any, but are me and Epick at camp in May: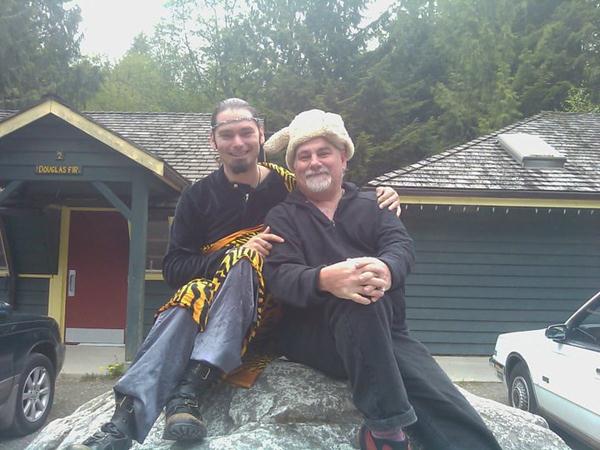 And here is an older shot of Solus and I — he wasn't in priest drag this time.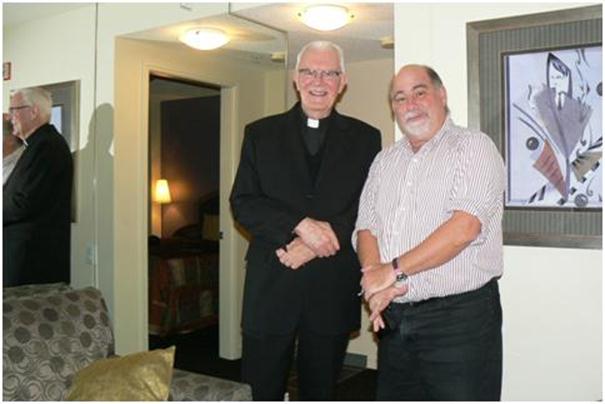 A fun evening!
[? ? ?]