Before I get onto the day, dinner, and what-not, I have to post this "odd-car" picture: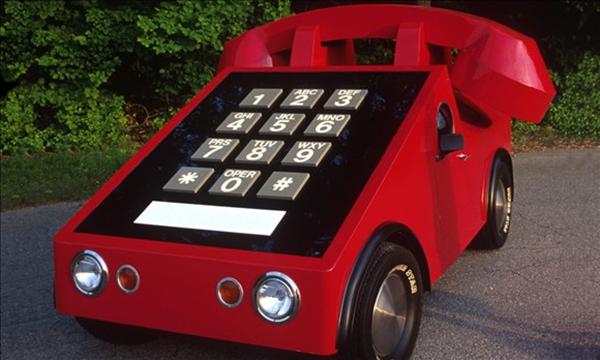 Why do I want one? If you click on the photo you get to an article featuring 10 weird and wacky cars.
And now back to our regularly schedule blog post…
Today's package run is something I've been anxious to see all week (somehow, toner cartridges don't get me that excited):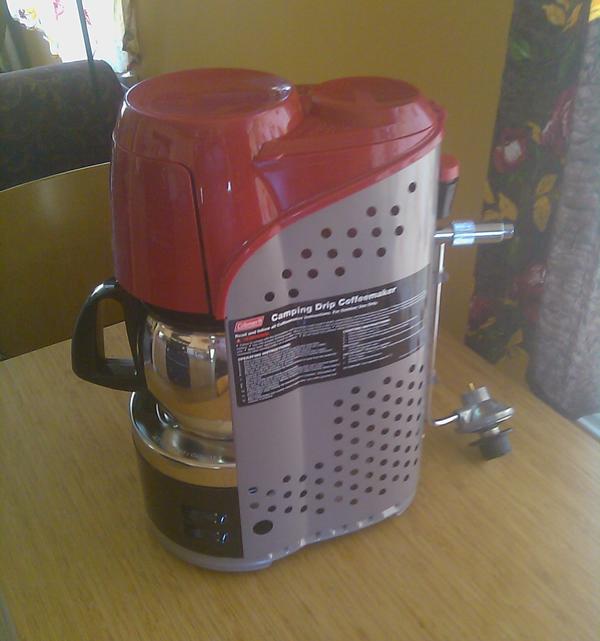 Would you believe a propane powers 10-cup coffee maker? Just in time for my camping trip next week (and it looks like it's going to be a sunny camping trip!)
Dinner tonight is with DancingBear and a little gathering work. Here is a shot of the first complete dinner on the dining lift: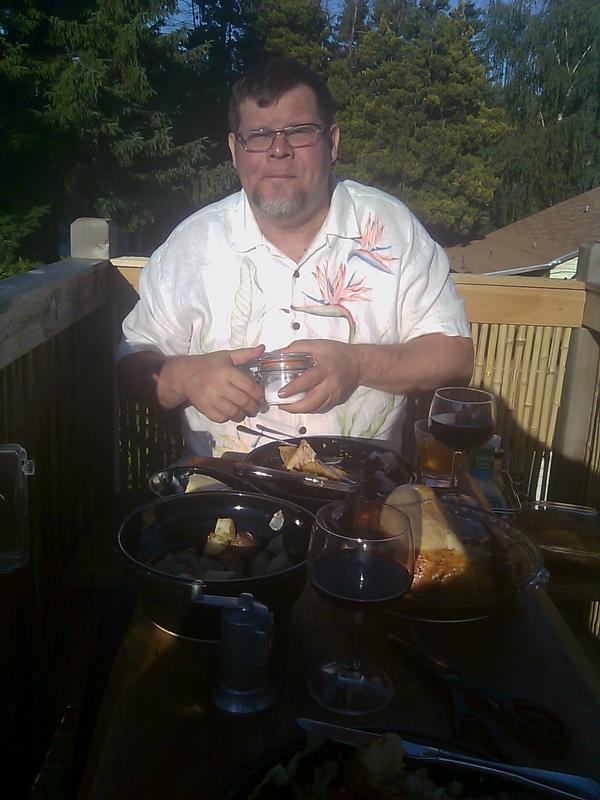 Let me tell you, there isn't enough space on the table for all the stuff you need on a dinner table, like food. There was enough room for the plates and glasses, but most of the bowls of benches next to us. Maybe I just need to make a nesting bench.
[224.5]