Today's big adventure is to ride a stream train to nowhere.
That would be the Chehalis-Centrailia Railroad. Take about an hour and a half to do the nine mile route up and back.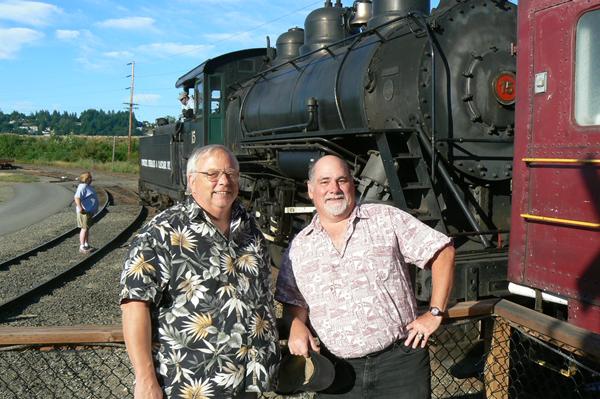 What can I say, it was a Groupon Coupon which basically made it a 2 for 1 Special. We took the longer ride ($3 extra each in addition to the Groupon). A silly way to spend an afternoon, but the weather was stunning.
Big ass steak dinner afterwards at CaddyDaddy's place while I installed his new wireless router. Did I remember to get my old router back, no. But then again I now also have a monitor in need of a power supply in my trunk so I'm assuming we'll meet up again soon.
[224.4]