6PM the day before we open to the public: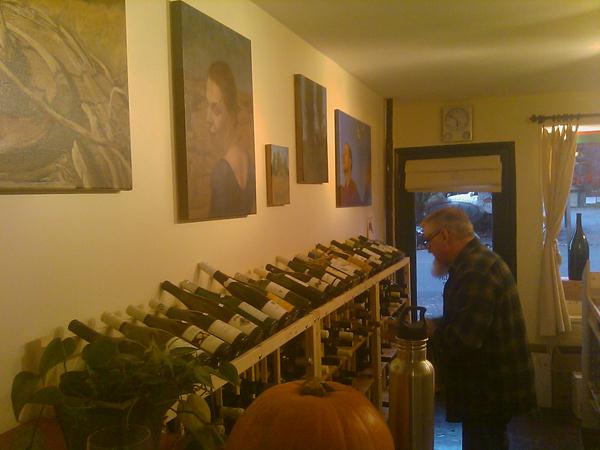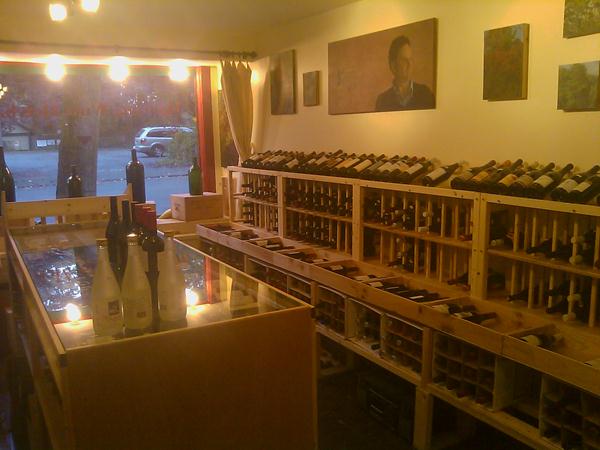 And we already have our first artist show hanging (art won over wine maps in the on-line poll). The featured artist is Suzanne Brooker, artist, teacher, and author of the successful art instruction book, Portrait Painting Atelier: Old Master Techniques and Contemporary Applications.
But, of course, all the last minute details (the glass for the counters came in about 3pm) meant a late dinner. The original plan was to cook for Swanda and Crew (Rob/Jody) when I left the shop. It was 7pm by the time I got to the apartment with two bottles of Malbec for a little tasting (one French, one Argentine, $9 and $10 respectively at Madrona Wine Merchants). Luckily they texted (hungry) and said Rob was headed to the Sea Garden (across the street from the apartment) for an assortment of Chinese food. The perfect complement for Malbec, or should I have gone for a semi-sweet Riesling or a Pinot Noir for the pork dish which this New York Times article talks about.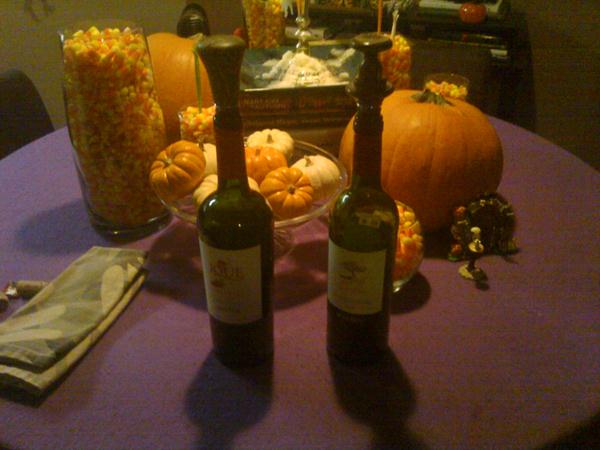 Sorry for the bad photo.
My problem is that I like heavy reds, and Malbecs are definitely that.
I got home and did the chores in the shop that I could safely do after a couple of glasses of wine:
Pull the nails from a wooden wine box
Cut a new lid for it
Air nail it down
Cut it in half to make two boxes for the lower rack of our shelving
Fill the trunk with the vacuum cleaner and other stuff for the store
Weasel the safe into the front seat of the Miata for installation in the bathroom
What I didn't get done:
The paneling blade cut on some 1×2 as a test wine card holder (too fine, too dangerous for after a couple of glasses of wine)
In the morning the contractors come back to finish their job (except for the hood for the upper stairs), and I have a conference call at 10am for a future work opportunity, then it's back to the sotre for opening morning and all the niggling details to finish (like writing up all the wine cards!).
[214.7]