Slept in this morning. Wonderful.
That meant "breakfast" at noon: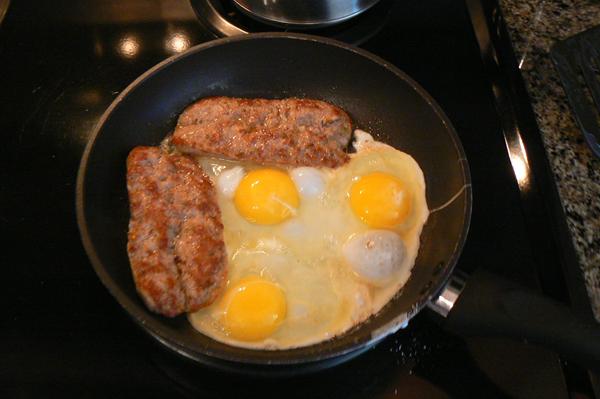 Yum.
A lazy afternoon reading my first issue of the New Yorker on the Kindle Fire. There are a couple of problems with the New Yorker app on the Fire. Problem Number One: you can't read it in Landscape Mode which I'd like to try, and Problem Number Two: you can't make the typeface bigger. Other than that, you get everything that is in the physical magazine except the blow in cards.
Company started showing up a little after six for a dinner of squash (yes, two days in a row), salad, and turkey breast wrapped in prosciutto. Here is the crew after dinner: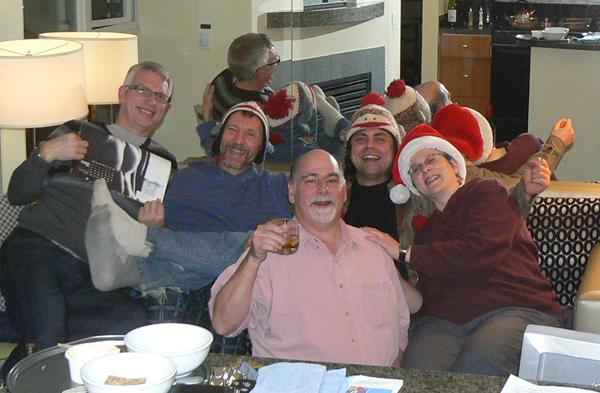 Yet another late evening, but well worth it.
[? ? ?]