Well, Christmas is here and it's a lazy day. Early afternoon found me over at Swanda's making an eggnog and bacon quiche..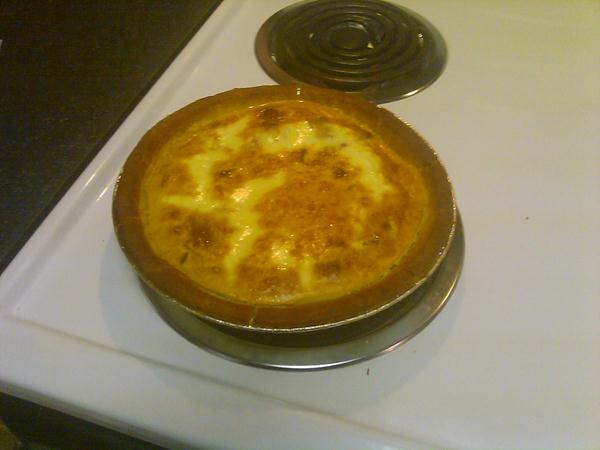 Next up was a quick "drive by" cocktail at Gryph & Tag's place where they were holding a gift grab which, with company coming in for dinner I didn't stay for.
Rich arrived about 4:30pm and our change of plans (was pork chops and a big Caesar salad) changed to leftovers at Swandas — a repeat of Friday night's dinner, and just as good the second time around. I even found a little "au jus" that we'd missed the first time round.
And yes, we hacked into that monster pie. Well, Rich did, Swanda had a small slice of the peanut butter pie.
We actually got to bed at a reasonable hour tonight, not like the 3am when I was chatting with someone who regrets dumping me thirty years ago — too bad that ship has sailed.
[212.5]