A couple of quiet hours with Jim at the shop following a quick but traumatic stop at the apartment.
A quiet New Year's Eve at home, with a couple of chicken thighs on a bed of lettuce while planning for tomorrow's New Year Day meal with Swandy, Fluffernuter, TinTin and DancingBear. How does a pork roast in a honey orange glaze wrapped in bacon sound?
And I actually made it until midnight…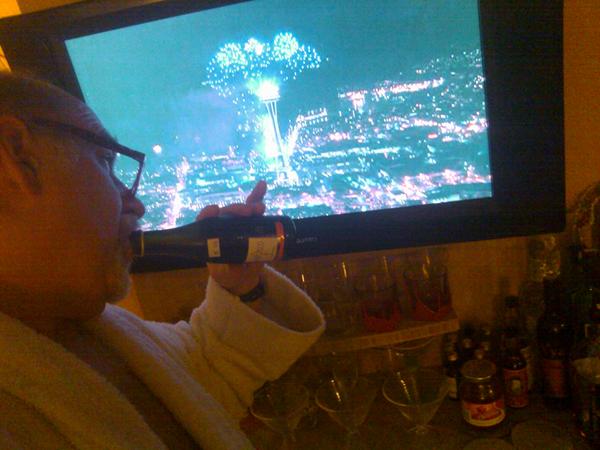 Just, I'm drinking a mini-Prosecco from the shop ($4.50 for 187ml).
[211.3]