First, a forgotten picture from last night. Wonder in my Pimp Hat, with cold (he brought his own roll of toilet paper and bottle of Purell: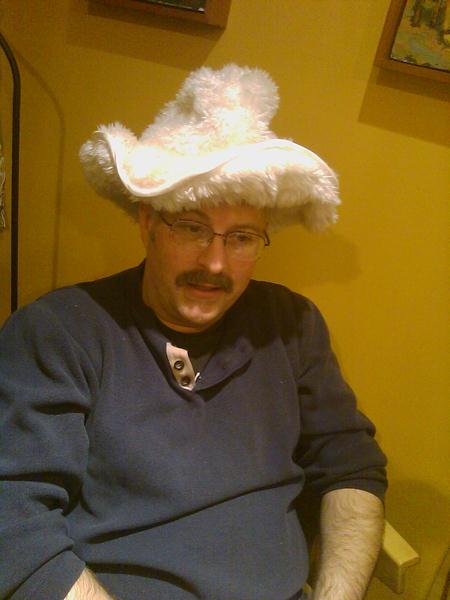 Or maybe that look is the Russian Brandy that my friend Natasha gave me for my birthday, though it was only a shot.
My day was spent tracking down photographs of 171 faeries attending the Winter Gathering and arranging the Photo Directory (cover posted a couple of days ago). A beautiful sunny winter day in Seattle (great top down day) was in front of a computer for the betterment of my faerie brothers.
The evening is a blur, yet again in front of the computer after being in front of the plate for dinner.
Tomorrow more of the same, and work.
[210.0]