Rolled over this morning and the clock said 10:57. YIKES, we need to be packed and out of the cabin by noon.
We made it, barely. To speed things up I just pulled the car up to the housekeeping shed which is right next to our cabin. Much easier since I have all these boxes and bags.
Before I forget, here is what I bought for $200 at the auction last night. A new winter coat: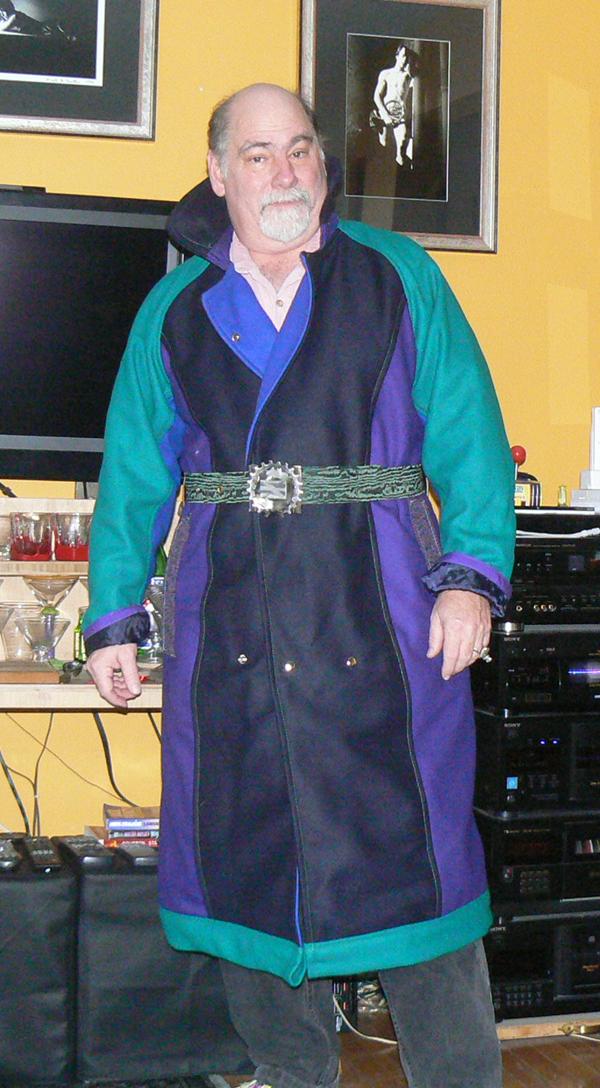 It's wool and seriously warm. Here is a detail shot of the belt buckle: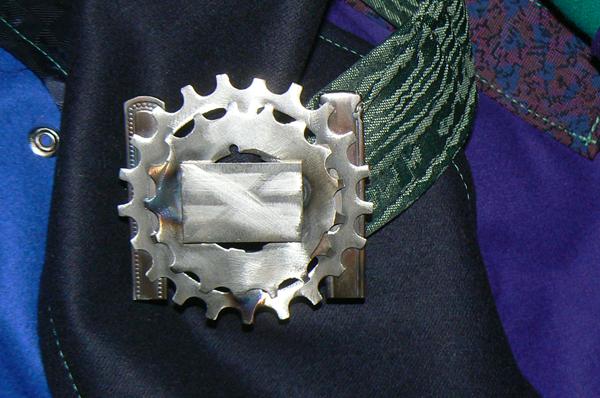 GreyShard and I got off the land about 1 and headed into Detroit for a lunch with some meat in it. The food was good, but they were seriously understaffed so the service was glacial.
Spent the rest of the afternoon battling traffic both before and after our stop at Fabric Depot. Didn't find anything that really spoke to me even though everything in the store was 30% off.
Final stop was dropping GreyShard at the reentry party which I'm skipping so that I can go battle the traffic some more.
Got home a little after nine and am in for the night.
[? ? ?]