Slow day people wise at the shop, but OK moneywise as the guy who ordered a case of moderately expensive French wine last Sunday paid for it this Sunday, but since he's a Metro driver, I had to deliver it after dinner since he also lives in South Park.
I had time to get the website revised, adding some specials to spice up the front page (http://www.madronawinemerchants.com), downloaded a bunch more of my photo archive from Ovi (who is stopping that line of their business), and got two more issues of Sign of the Times artwork scanned into the system.
Dinner tonight with Mr. Bliss took an amusing when I went to take the foil off a bottle of white, to completely take off the top of the bottle:
And the closeup: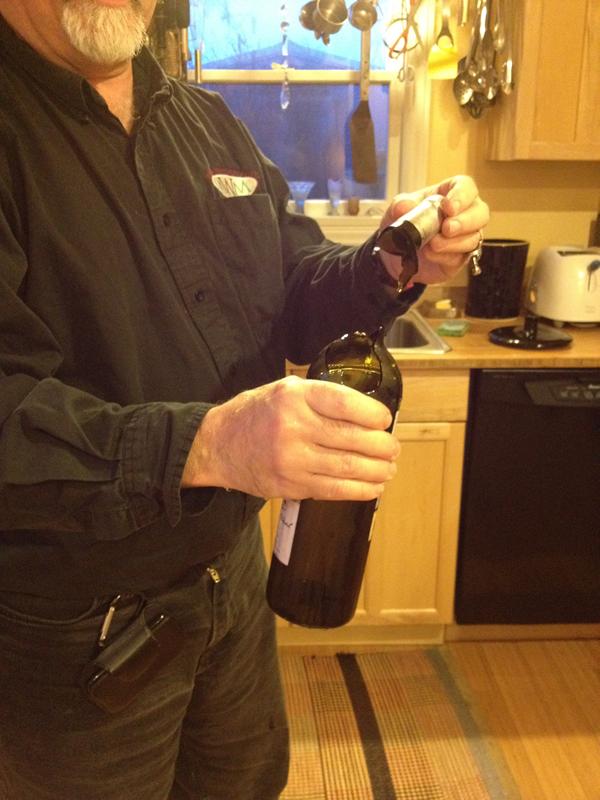 Ouch. After that we just decided to move to Prosecco: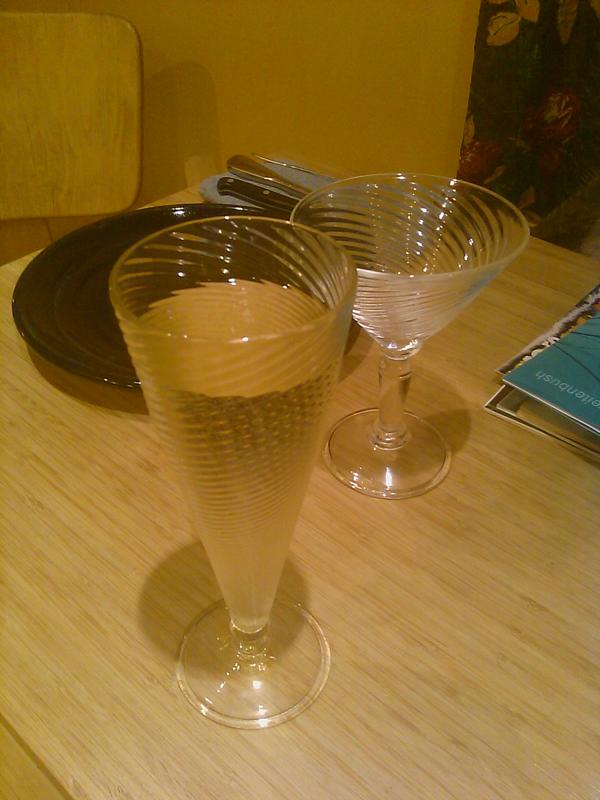 Which really bubbled nicely in SurfBetties pilsner glasses.
Dropped off the wine after dinner and ended up chatting with the customer, who has some seriously nice inkjet printing technology in his house.
[213.8]