More time on website stuff – oddly enough things that were wrong with the forms last summer, but now fixed.
A run to Safeway to discover that they still hadn't received my Ambian prescription… got their card with fax number on it to email my PA (Physician's Assistant). Nice that this could be done through email rather a call or worse yet, an office visit.
While at Safeway I found them gearing up for June 1st when they start selling booze.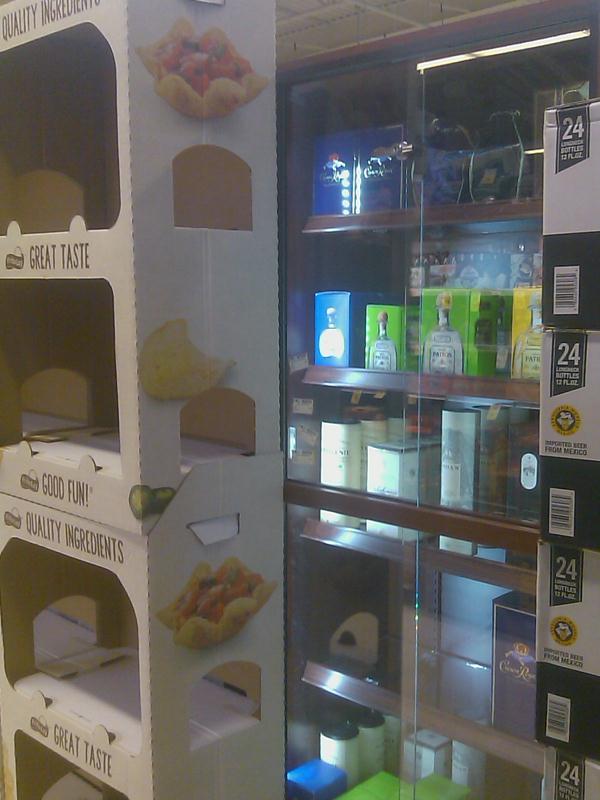 At the moment they have cases on cases of chips stacked in front of the stocked shelves.
A little after 1 it was off to the Longhouse Gathering. Camping. Just for the night as I have to work tomorrow.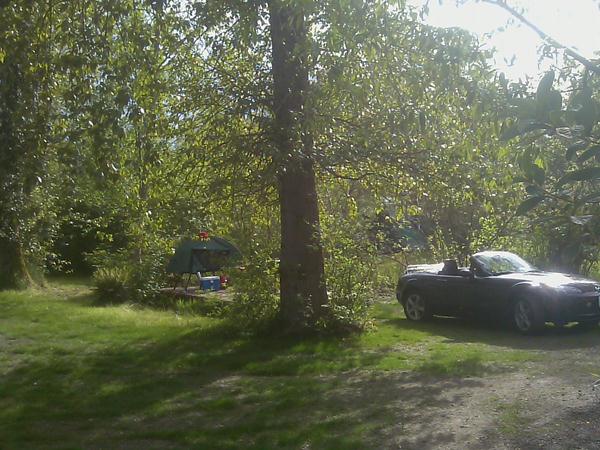 My tent is the one with the red lobster sitting on top of it.
Not a bad meal tonight for dinner — a chicken dish – made better by the fact that I didn't have to cook or clean.
[212.2]