My first full day in Santa Fe this trip. A mid-day run into town to take Mom to the doctor for a TB test (required for moving into El Castillo). Dropped her off, did a booze run to Trader Joes, picked her back up and we were home in under an hour.
More things going back to the Northwest in addition to yesterday's list:
A stack of albums, including some 78's of a very young Tony Bennett
My grandfather's rotary dial phone (they had never upgraded to touch-tone)
Dinner tonight over at Jennifer's house—sausage, brats and grilled vegetables.
Walking home, this was the view: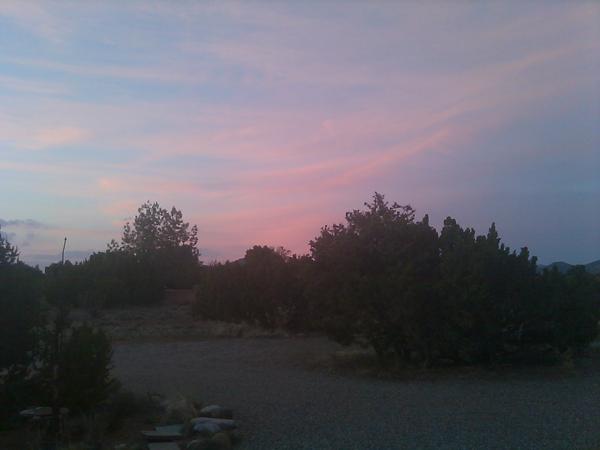 And in this one you can see the smoke from fires burning in the Jemez Mountains: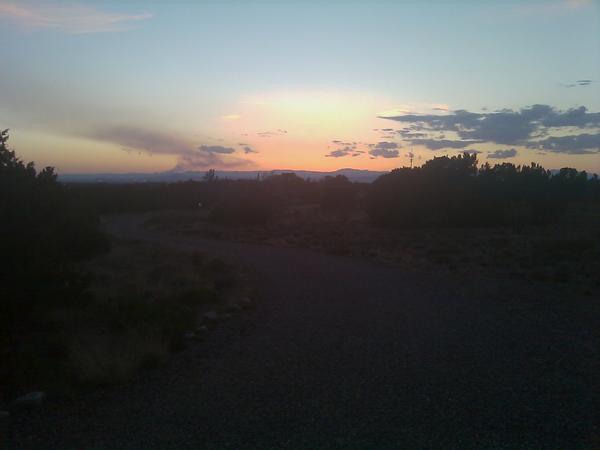 [210 – but analog so who knows]