It was a slow day at the shop so I spent some of the spare time scanning in some of the stuff mom had saved – like report cards: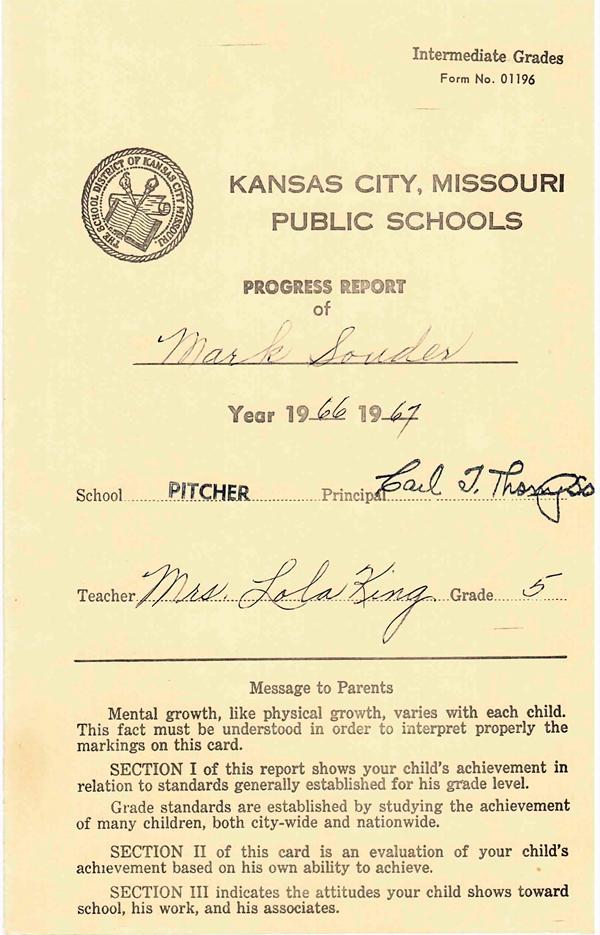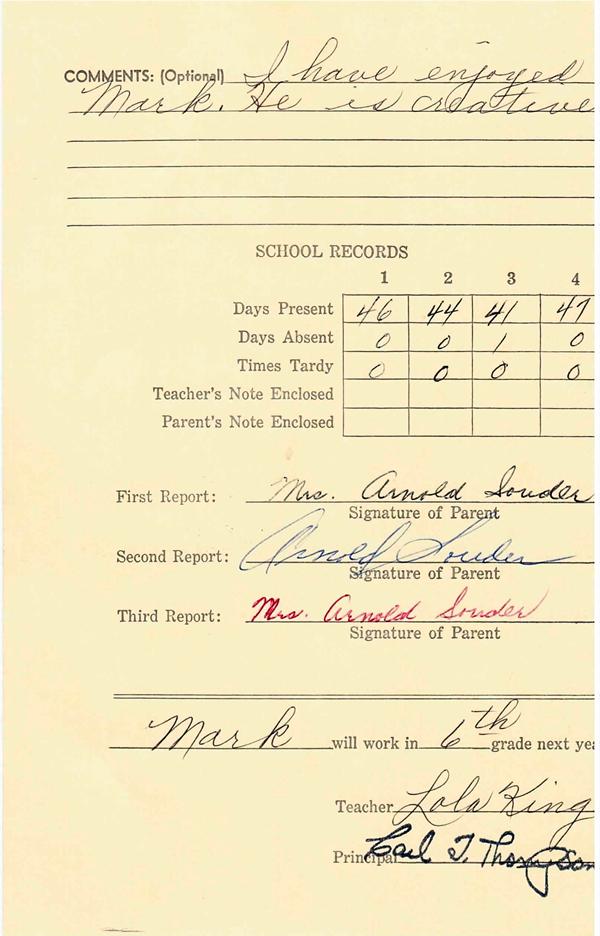 Of all the report cards from grade school, this is the only one I saw my father's signature on. Odd. Didn't scan the insides, just liked this one for the comment.
Here is another piece of ephemera: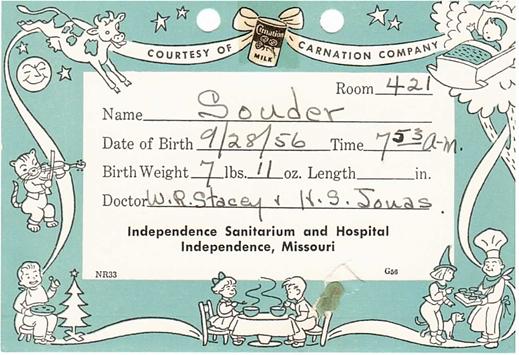 Funny that it was provided "courtesy of the carnation company".
Unexpected dinner at Swanda's with Fluffernutter and TinTin. Steaks, asparagus, cole slaw, deviled eggs – one of Swanda's favorite meals.
[216.6] Ouch. Must be more vigilant about keeping those nasty carbs out of my diet.