Packing…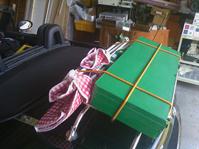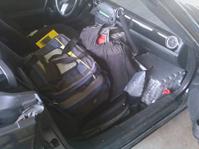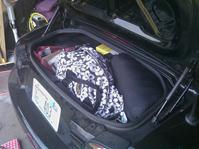 Maybe paring down to one car wasn't the right decision… shot of cloud cover Mt. Rainier while driving…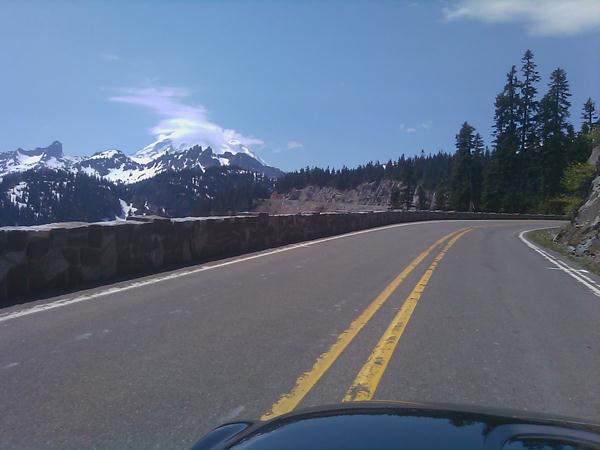 And my lunch stop at Lake Tipso which is still under snow.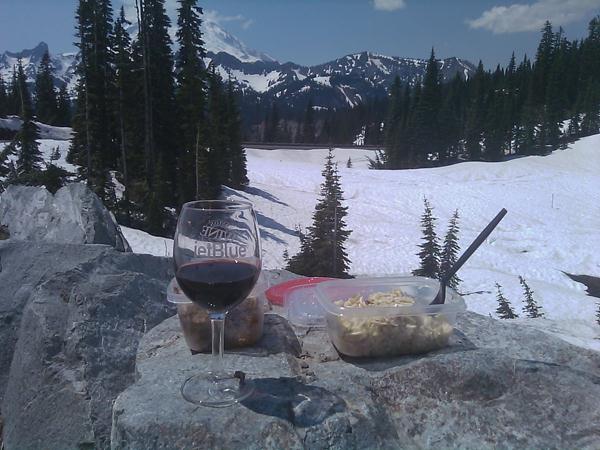 Leftovers: wine, slaw, pork.
Off to American Ridge (here is the link to the description of the place. But here is the brief one:
In the 1930s, the Yakima Valley Ski Club worked with the U.S. Forest Service to construct the American River Ski Bowl, one of the first downhill ski areas in Washington State. The rustic ski lodge and unique 20-seater outhouse were built by the Civilian Conservation Corps in connection with the ski area, which was operated into the 1950s.
And here is my own personal camp all set up – amazing that this fit into a Mazda MX-5 (Miata):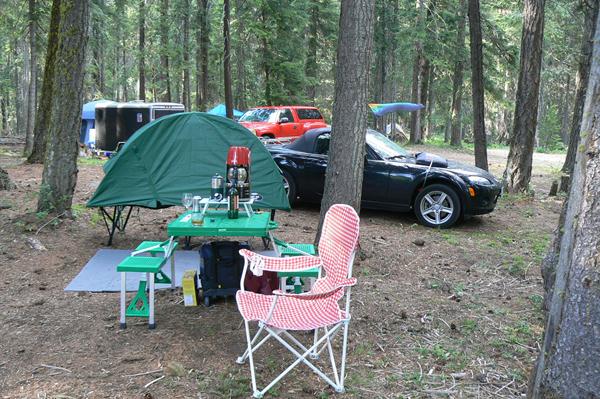 Please note my morning shower water warming on the hood (and the propane powered 10-cup coffee maker).
Lots of fun with the boys tonight, but I'm sure my clothes will smell of campfire smoke.
[210.3]