The morning picture – why, yes, that is the Wall Street Journal on my front walk, now approaching the two month mark since my subscription ended: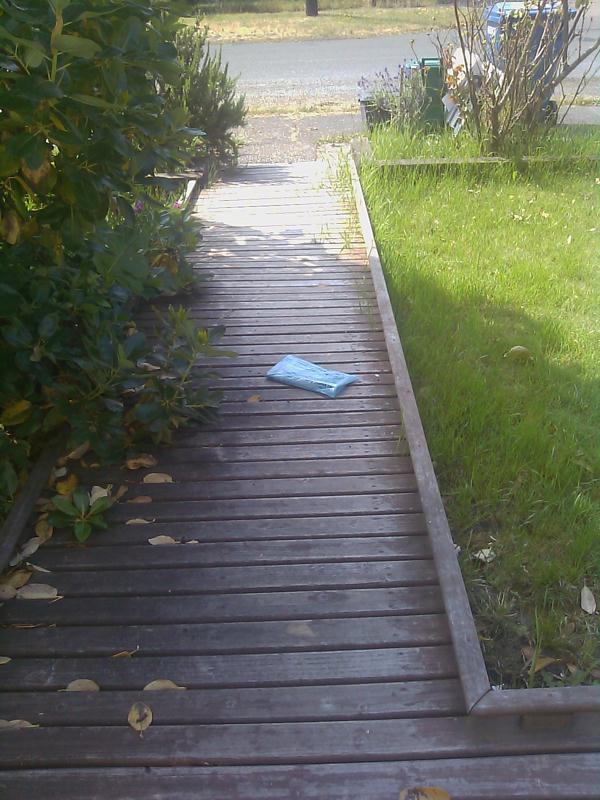 Yes, the lawn needs mowing. And two shots while running errands: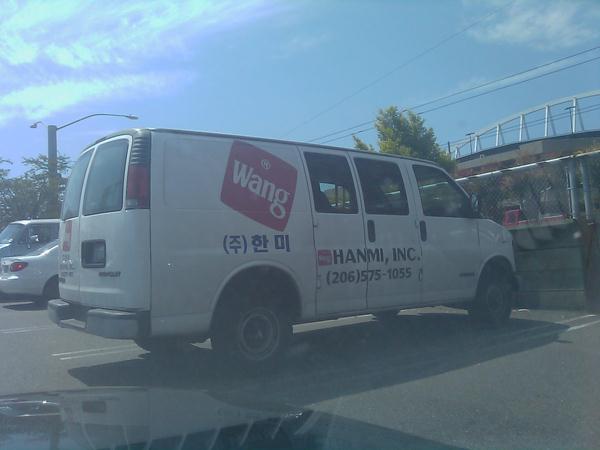 Humorous shot from the apartment parking lot (above), and Seattle's newest attraction, a London Eye-style Ferris Wheel below: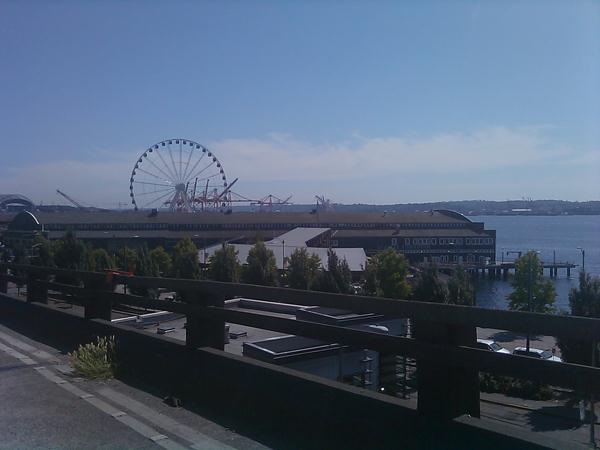 Made a giant loop around the city today. Two stops on Beacon Hill, one stop in the International District, massive Zinfandel tasting in the University District, a stop in Ballard, then one in Georgetown before coming home to start the prep work for dinner.
The guests? Timmy, Annie, Jeffie, and Mindy.
The menu? Fresh homemade baguettes with paté, brie & Roquefort as the appetizer, and the main was a mixed grill of beef bratwurst, country style pork, and two moose hindquarter steaks. Yes, I said moose, and it was tasty. The steaks were a gift from my friends in Juneau. Add a salad and wine and you have a damn fine dinner.
So, that was the day.
[209.9]