A slight correction… 20, 20 and 24. The Germans ages that is.
And OK day at the shop which is good because Wednesday, Thursday, Friday weren't so good.
The boys were waiting for me on the porch when I got home from the office. Jim and Suze are showing up for dinner as well, so it's going to be a full house – luckily the weather has cleared up a bit so we can eat outside.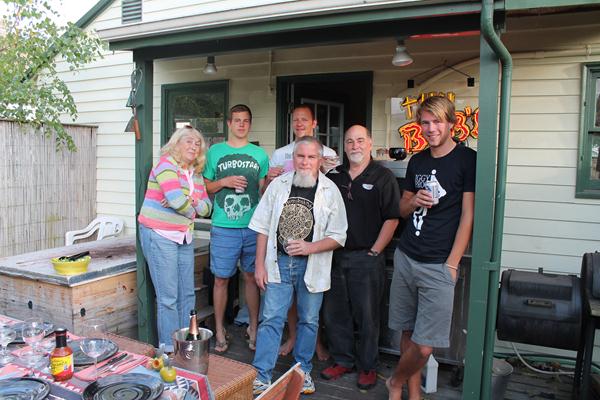 The crew assembled for dinner.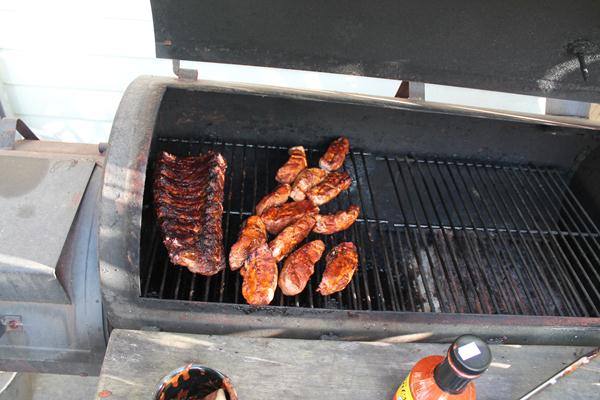 Ribs and country style, fresh bread, salad, sparkling wine, red wine, beer, we had it all.
And after dinner a little playing around…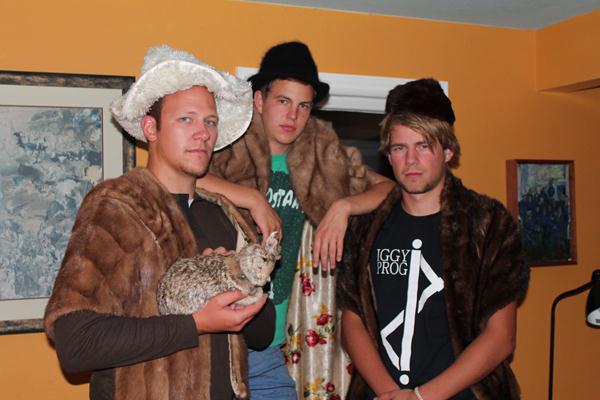 Needless to say, to bed way late – sleeping in tomorrow is the plan.
[210.8]