Today's big excitement at the shop is the closing reception for the current artist at the show. Not much of a wine drinking crowd, so I bugged out at 4:30 since Jim and Suze would be taking down the show after closing. Let's hope they at least bought some wine on the way out (the art patrons that is).
It was so quiet for sales during the reception that I had time to book a return ticket on BoltBus from Portland to Seattle in late August — cost? $6, plus a $1 transaction fee. Had I gotten it together a day ago, could have picked it up for a buck (plus the $1 transaction fee). The first seat on each bus is sold at a buck, and since my ticket is A-02, that means I missed it by one seat. The A is for first boarding.
Home to start working on dinner with a stop at Safeway that changed the menu. Was going to be chicken breast BBQ'd with a nice green salad. Turned into to racks of ribs and cole slaw.
Looks yummy doesn't it?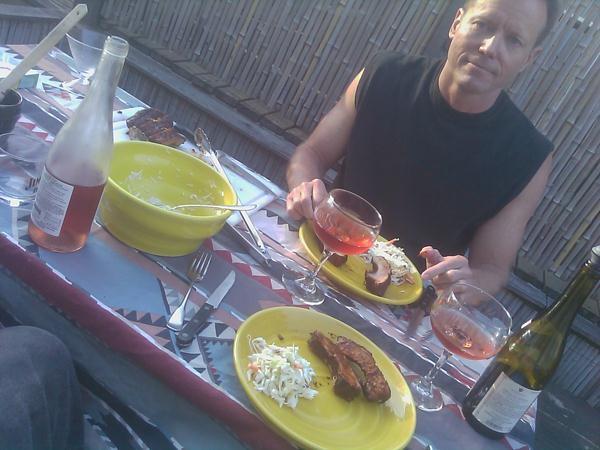 What I can't believe is that we finished both racks with the exception of one lone rib.
[209.7]