Weird, wild day.
A little before 10 the notary shows up (early, me in the middle making eggs and sausage) to sign papers to refinance my house and lower the interest rate to 4.25% — not quite the lowest, but no inspection, no appraisal, no income verification (guess that 815 credit score helped). New payment? A shade over $1100, $400 less than before.
More work around the house, then it's off for a wine tasting/education session/appetizer eating afternoon…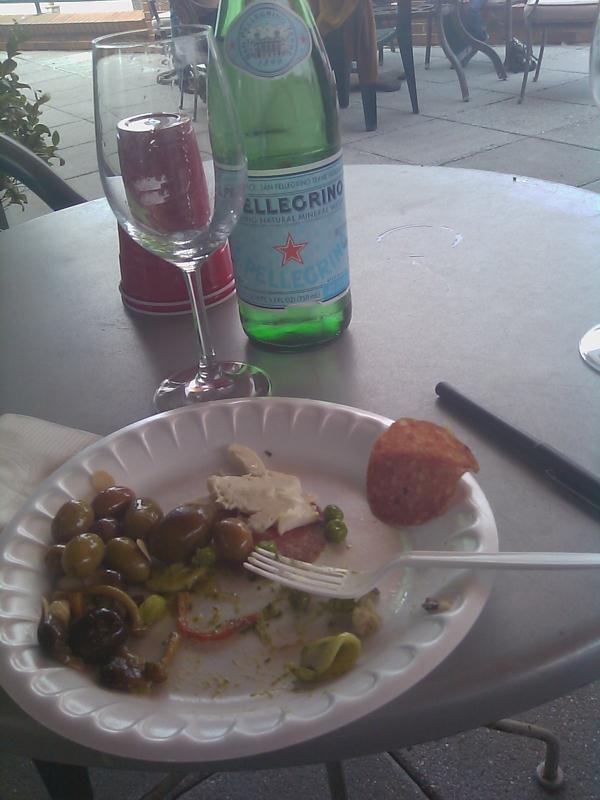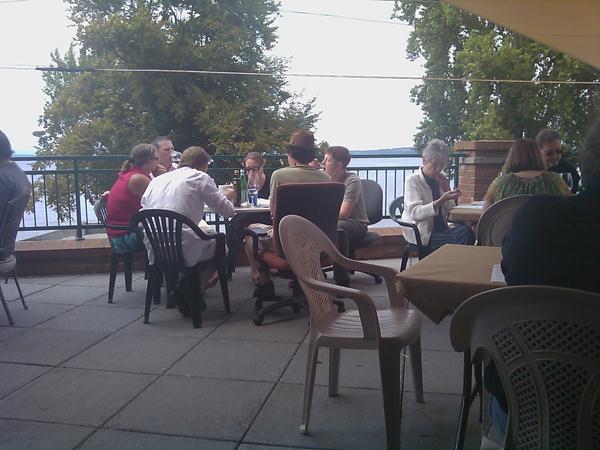 Not a bad view from the deck on Alki Beach, and the two young guys are hot too.
Chicken breast in a sort of alfredo sauce for dinner.
Boys around ten. That would be a couple of CouchSurfing Swiss Germans (I've already invited Graff to dinner tomorrow night). Nothing like a last minute request from a couple of brothers.
[209.7]