So, from yesterday's post, the announced good, bad, ugly of the resort at Cabo Villas.
Pluses:
Only swimmable beach on the coast
Walkable to downtown (expect to be sweaty)
Multiple restaurants on site if you don't want to cook
Three different pools and one hot-tub
The nicest, most comfortable sleeper couch I (or CaddyDaddy) have ever seen
GREAT water pressure in the shower (not so much in the toilet, but who cares)
King size bed in the bedroom with enough pillows to kill a small child
Upscale room (at least ours)
Minuses:
Not enough kitchen equipment to easily cook
No spices, starter coffee, filters, sugar, etc.
Minimal convenience store on property
Long walk to grocery store (take $6 cab back)
Gauntlet of "time-share" avoidance checking in
If you've got bad knees, this place is all stairs to get to the elevators
Serious problems with the ice machines (I now go to the garage where the industrial one is kept under lock and key)
No end tables (inside or out) to put drinks on while hanging out
But I'll let you make the choice, here are some pictures…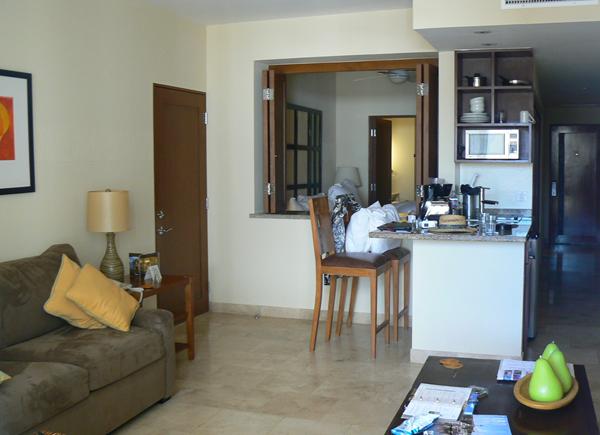 From the patio door down the entry hallway – the bedroom is past the chairs, not sure why you'd want a bar opening into your bedroom. The minimal kitchen is on the island.
Here is the view from the resort, some from our balcony, some from the rooftop restaurant…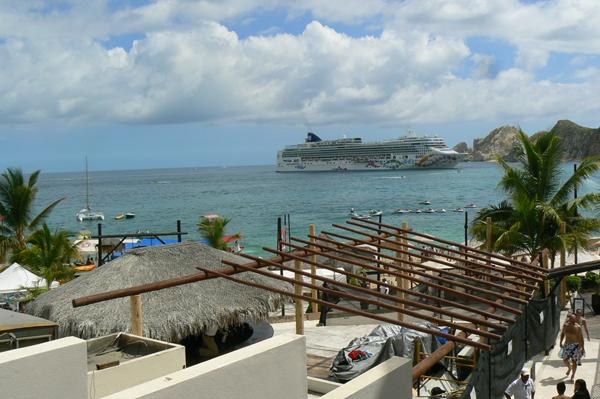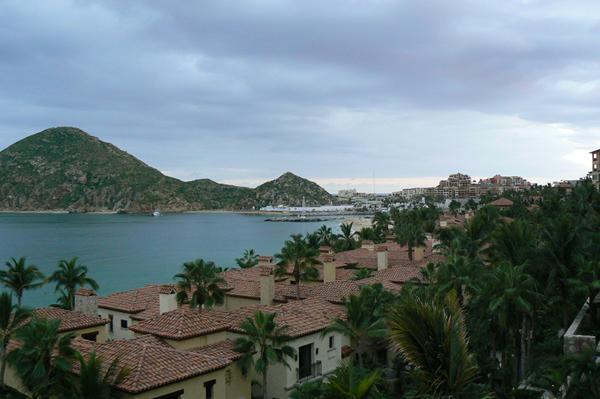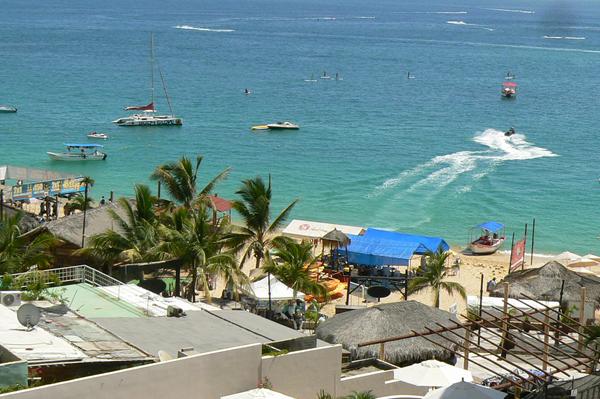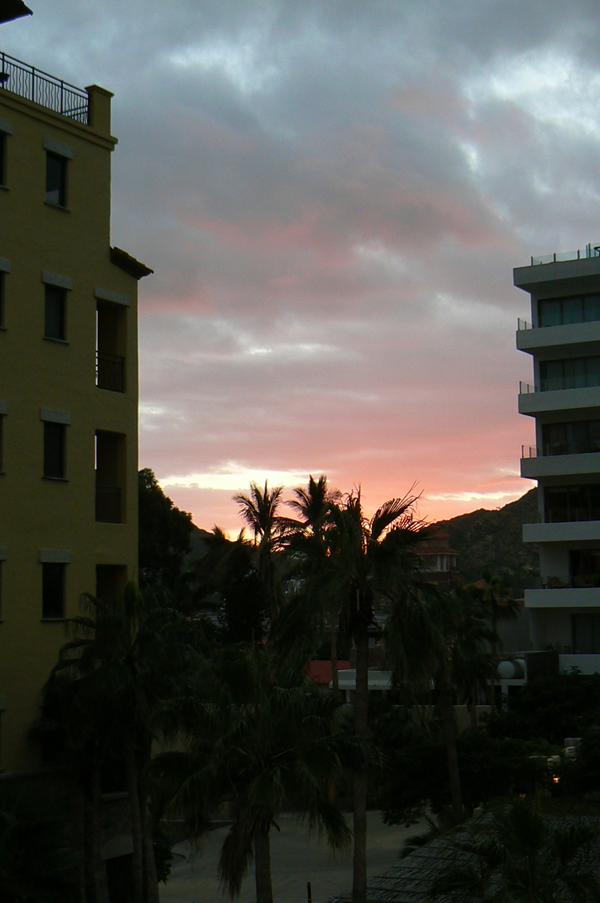 CaddyDaddy and I walked down the hill, around the Luxury Mall and parking garage, and into town to find the grocery store for essentials. 800 pesos plus a $6 US car ride back, we has breakfast fixings and some pupu platter stuff, though I must say, the "market" was lame compared to the Mega Mart up the road from the WorldMark Coral Baja.
Tomorrow, the report from the "owner's update"that is only yielding $40 US in restaurant credits – but at least I get to know how this timeshare works. Again, a GREAT THANKS to the Colonels for this timeshare.
[? ? ?] I can only imagine, luckily I'm walking and sweating.