Damn, my Birthday Ramble is coming to an end. This is our last full day in Cabo as tomorrow will mostly be involved in checking out, getting back to the airport, flying to San Diego, going through immigration, then flying to Seattle and taking a cab home.
But, a final picture for everyone – we were having dinner at the roof top Baja Brewing (beef skewers over garlic mashed potatoes for CaddyDaddy, beef skewer salad for me) listening to a nice salsa band (much better than the cover bands from other nights) when this started to happen: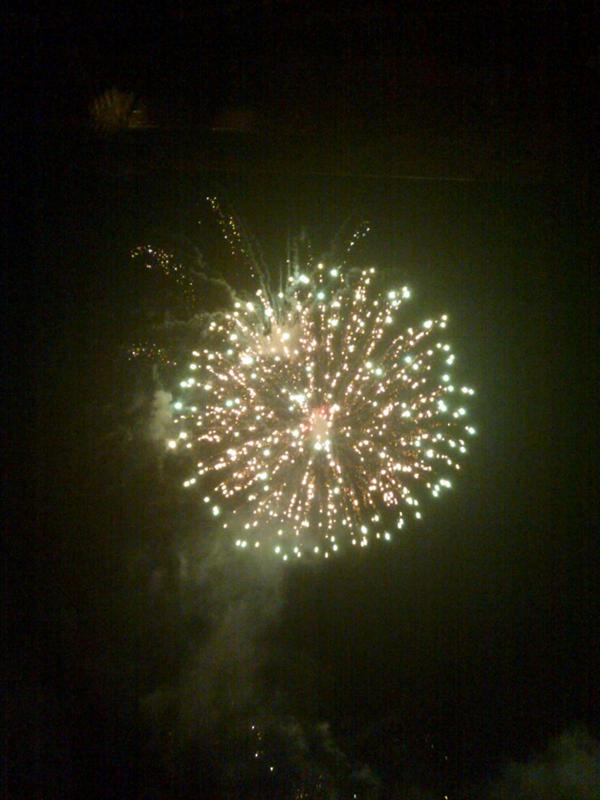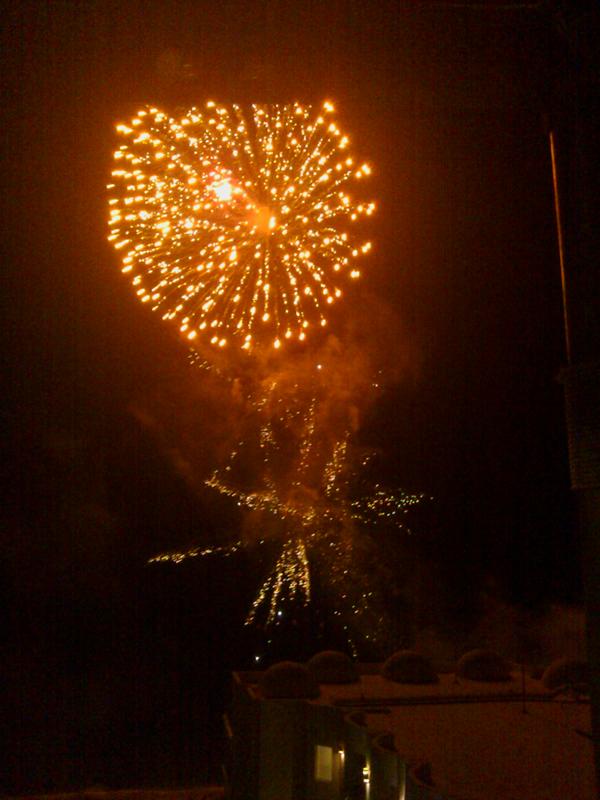 Unlike Swanda's Mexican adventure of years ago when the program description said, "Dinner, followed by firework", which Swanda thought was a typo, but no, it was one firework, this one had at least 30 seconds of fireworks.
Here is a digitally enhanced version of the cell phone camera shot of the salsa band: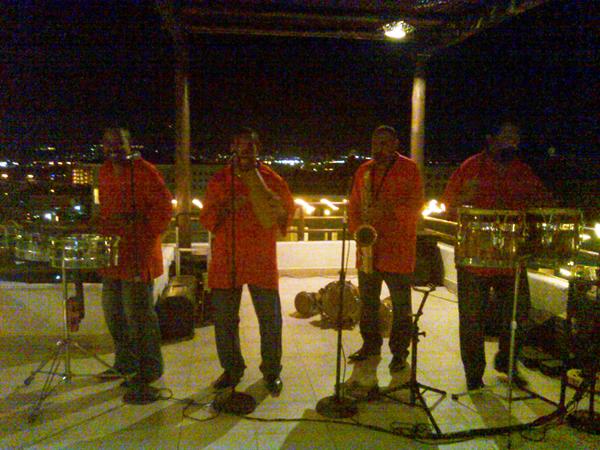 Dinner with a Manhattan, then a couple of 1800 Tequila sippers and we were in for the evening after asking in the kitchen for a plastic bag so we could raid the ice machine as all three of the ones in our building are DOA (Dead On Arrival), including the commercial one on the loading dock which we got the last of the ice out of – funny that when I mentioned the ice machines to one of the Time Share Sharks, his comment was "in this environment, keeping ice machines working is a huge headache".
Goodnight, for the last time this trip, Cabo.
[? ? ?]