Salamander and I actually made it out of the hotel a little after 9 for our drive to Hoover Dam. I'd done the tunnel tour a couple of times – and LONG ago (pre-9/11) did the Hard Hat Tour (think I still have the hardhat).
Here are some of the shots from the dam tour. Salamander Blair and I atop the visitor center: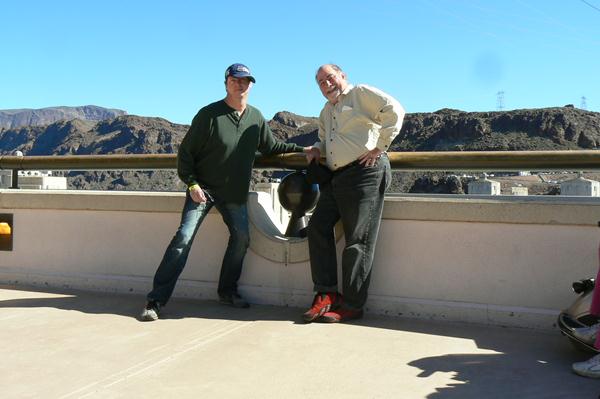 The power house on the Nevada side – the Arizona side has a mirrored set.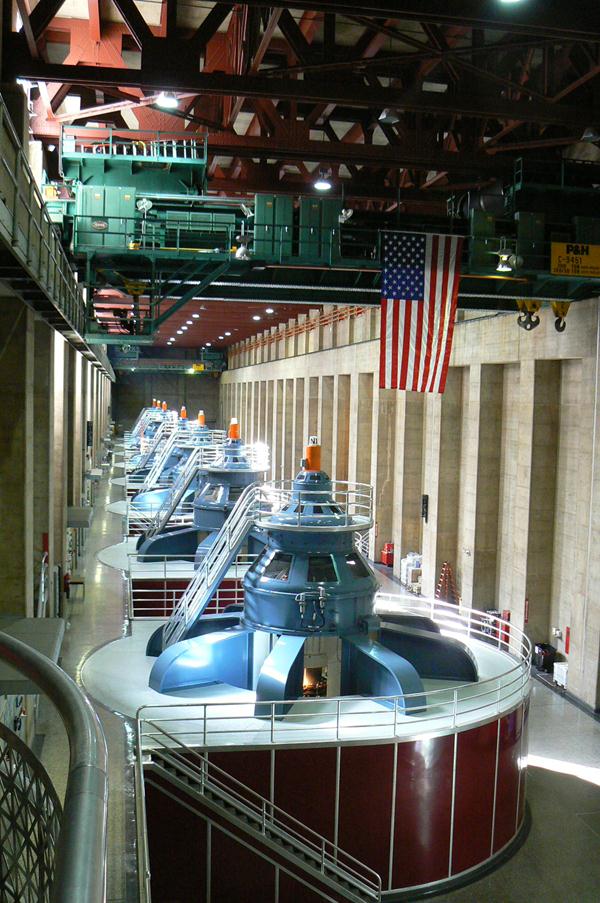 A set of aluminum doors in a serious deco style to go with the miles of terrazzo floors, some of which are inlaid with patterns: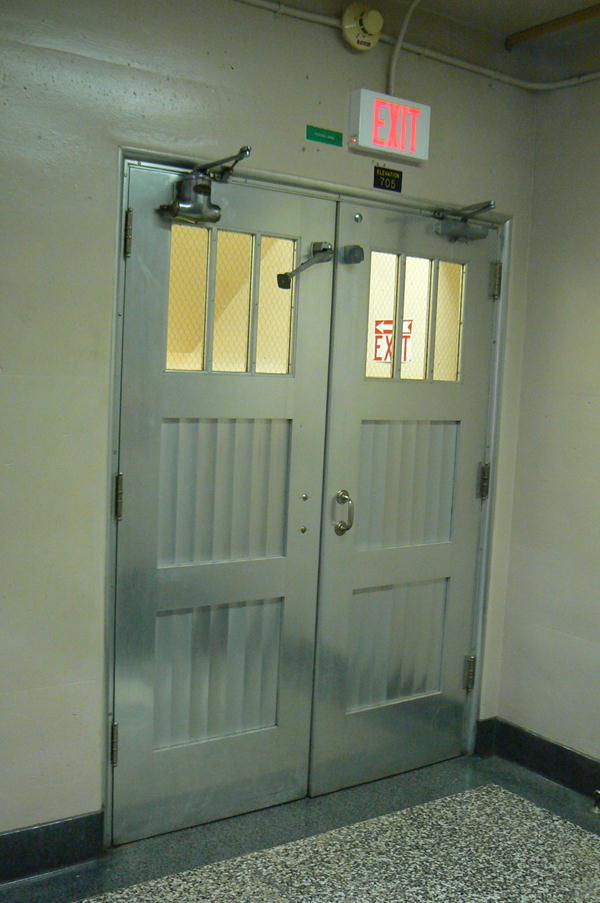 More examples of the Itailian craftsmanship that was part of the WPA depression-era worker's relief program.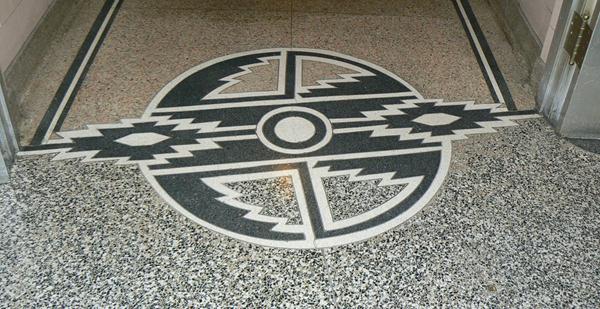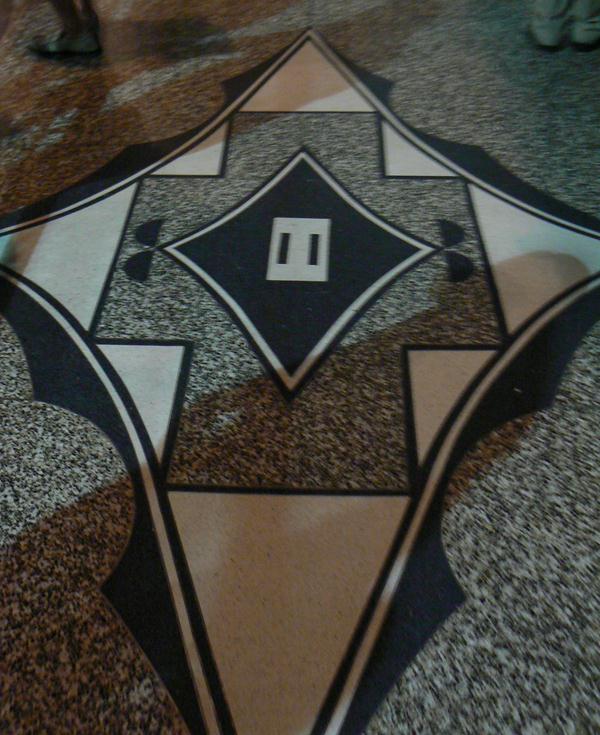 Sorry about the people shadows on the terrazzo electrical outlet above. Cool work though.
Here is a final shot of the damn from the road that is now closed to through traffic: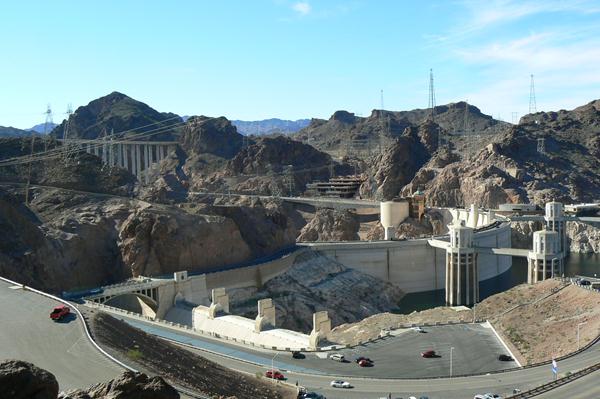 We swung through Boulder City to do a little antiquing (I got a couple of license plates) and then through the closed Railroad Museum (only open weekends):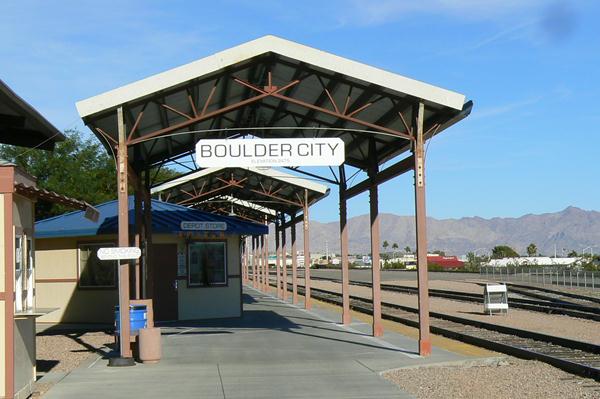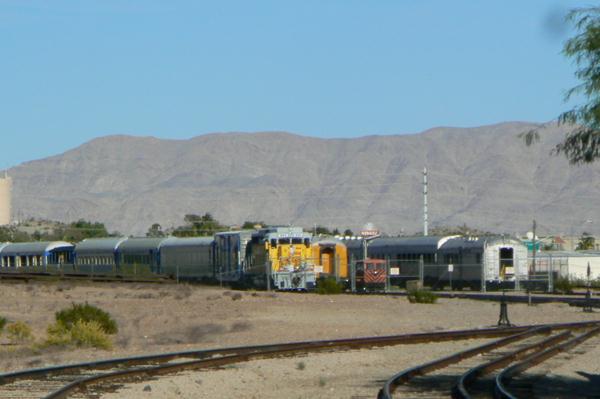 Then it was back to the city to try and track down gay bars for Salamander – we found them, but only by getting ourselves tied up in traffic. Maybe next trip as it's a bit of a walk (about a mile) from the hotel.
After a couple of drinks in the room (MUCH CHEAPER than drinking out), we are off to the Eiffel Tower attraction here a Paris Las Vegas – it's dark by the time we get up there to use our free ($8.00 value each) tickets that were part of the package – and the views are stunning: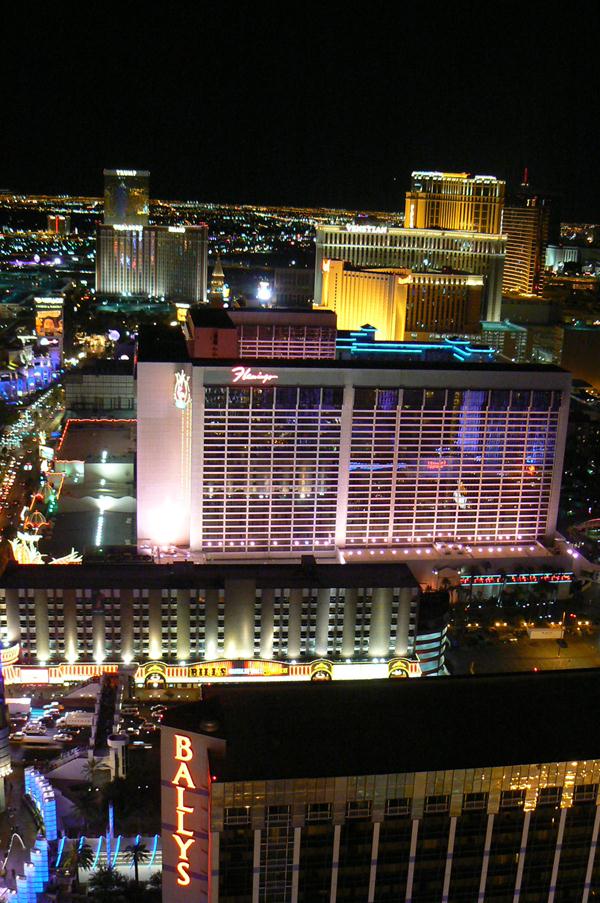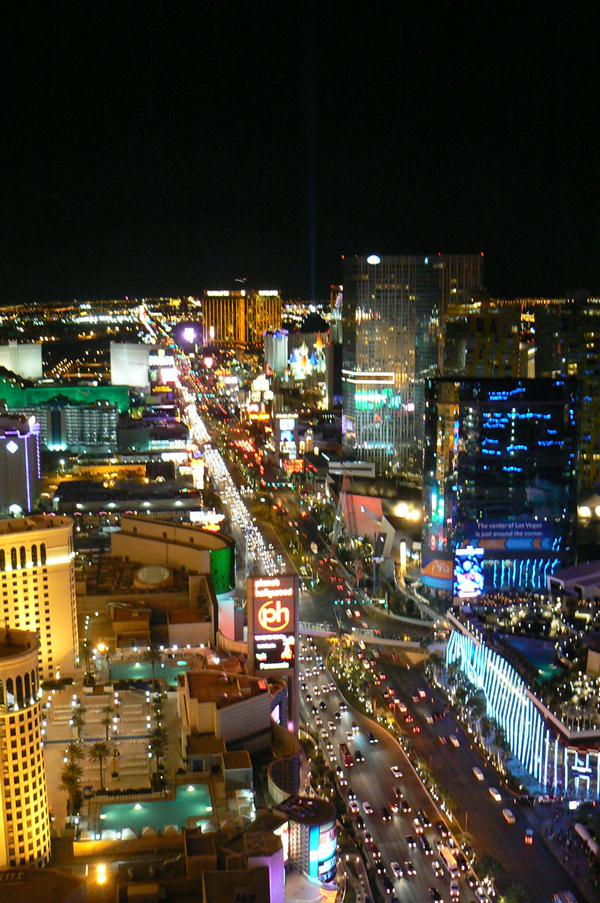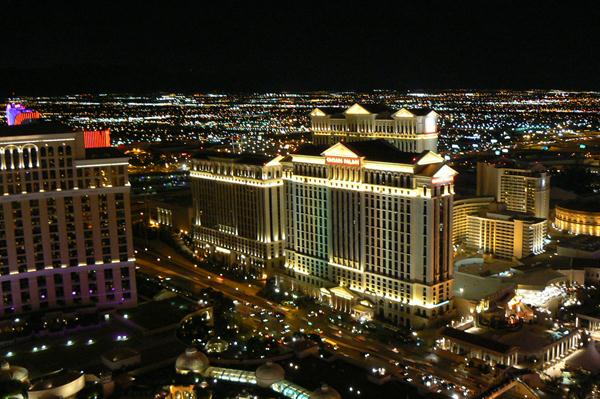 My final comments about Vegas is the size of the "to-go" cups – and trust me, this is a SMALL one.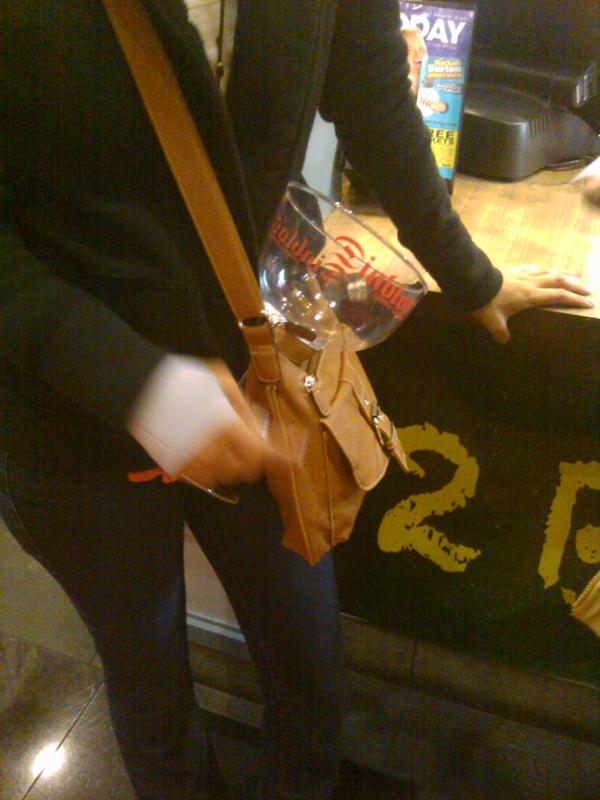 We wondered the strip in search of dinner and stumbled across LobsterME where Salamander had the Lobster and Waffles, and for me, the clam chowder (they were out of the Lobster Bisque and the Lobster/Bay Shrimp Ceviché) and the Lobster Mac and Cheese. Too many carbs, but that mac and cheese was damn fine.
Of course we had to get the giant lobster filled with Long Island Ice Tea which was really too sweet – until we got back to the room and cut it with vodka and ice.
Me, I'm in for the night – sensory overload from Vegas.
And we are up early to fly home.
[? ? ?]