Swanda went to the liquor store the other day and picked up some stuff for him and others…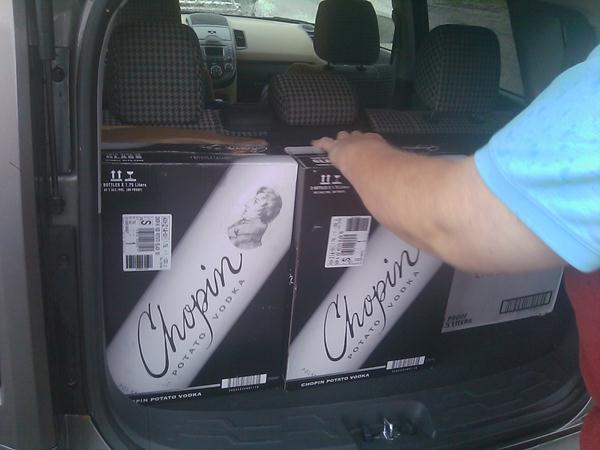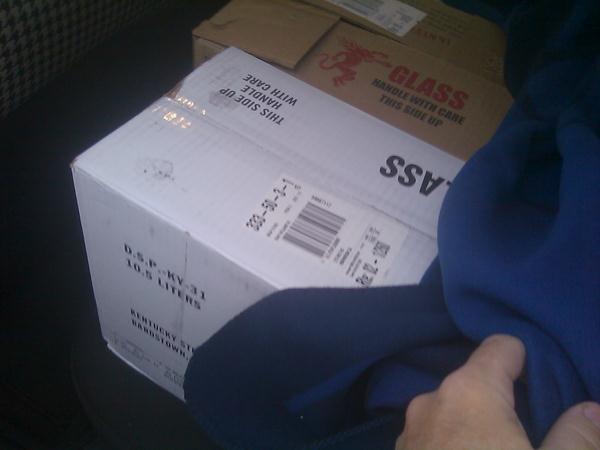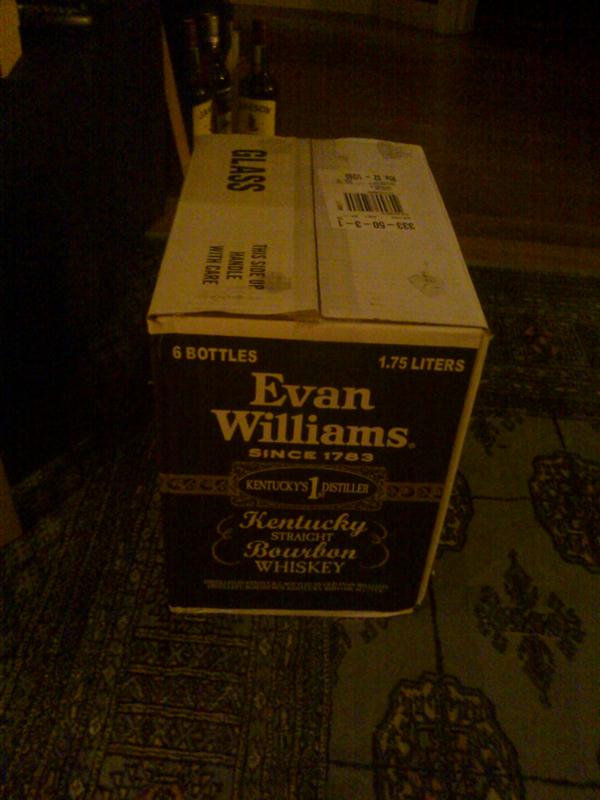 Yes, I ordered a case of Evan Williams Bourbon, two Jameson Irish Whiskies, two McLennan Scotches – seems I was running a little low on the brown stuff. Got lots of the clear stuff, mine and others.
Thanks Swanda – still can't believe he spent $1800 at the liquor store (OK $200 was for me). And it did save me a run to the store.
In other news, took the Miata (mine, not my mother's) to the shop for an estimate on getting the damage repair – looking like $1500 not including glass.
3pm found me at the store helping Jim until 7 when we closed – did over double what we did last year on the Wednesday before Turkey Day. Pray for the rest of the season to be as good.
Home for a steak and a heavy red before bed. That was mostly for the rhyme – there were several hours between the red and the bed.
[212.9]