Well, I must be on holiday as I had a HulaDog for breakfast this morning, granted it was a late breakfast.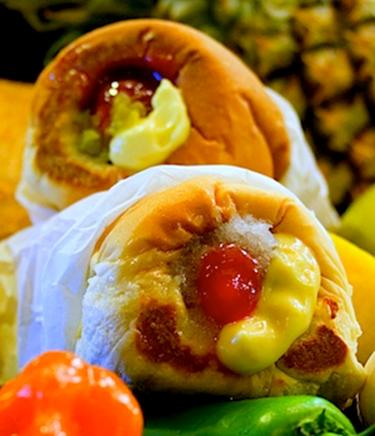 I had the polish in a bacon taro roll with the mild sauce with Star Fruit Relish & Lilikoi Mustard – truly Hawaiian.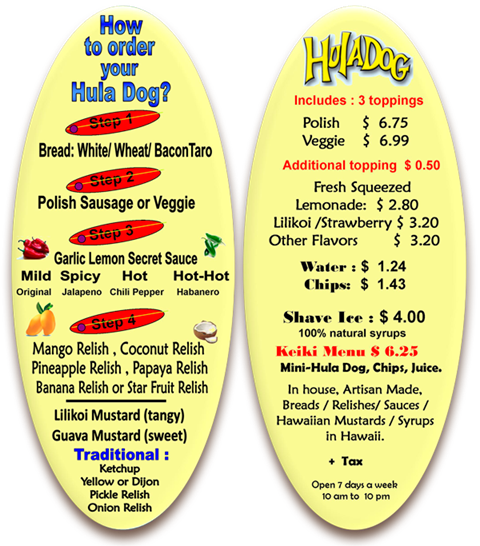 After breakfast/lunch (it was almost 11) it was off to the FoodPantry for supplies for the condo.
As promised, here are some shots of the condo. Yes, it's the handicapped unit: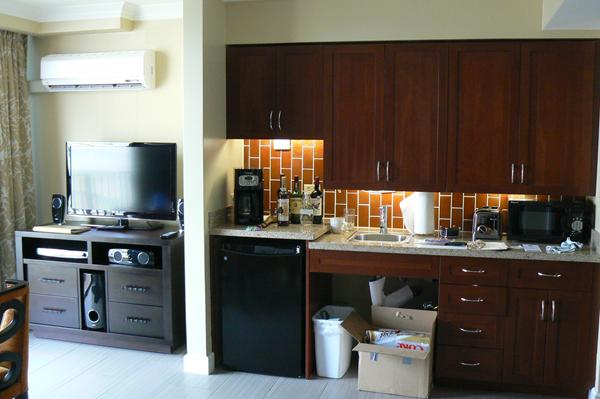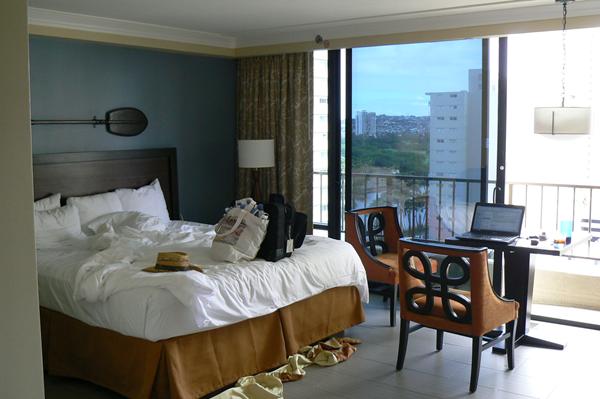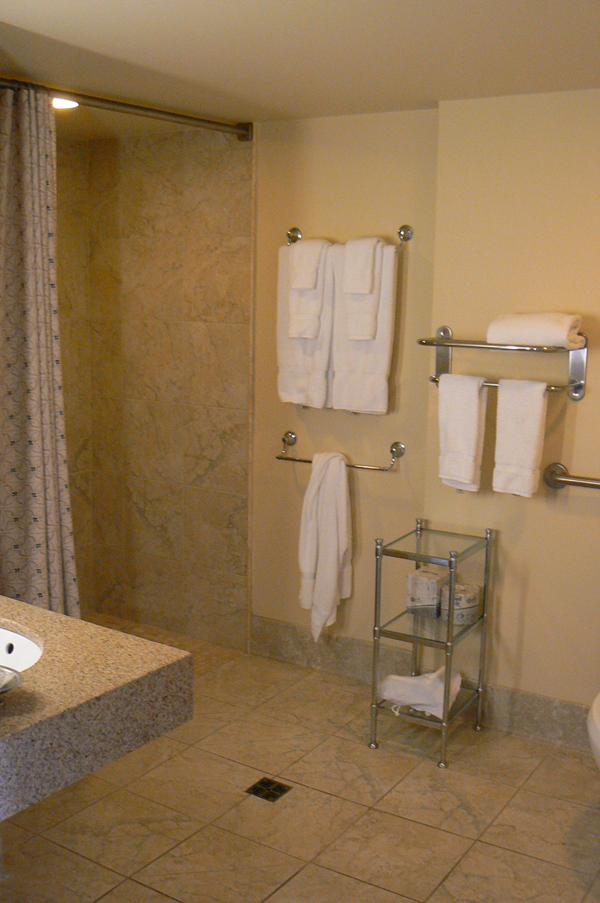 And a lovely shot of me by the pool: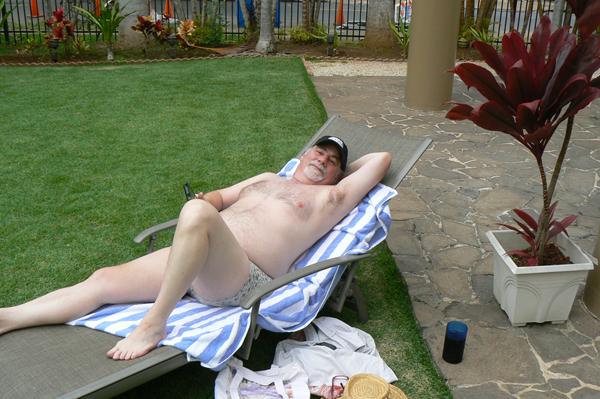 Joe and Lisa showed up around five and I had a pupu platter laid out and ready for them. Lots of various poke (marinated raw fish) and a selection of drinks.
For dinner we decided on The Village Noodle House in Chinatown. I've passed through Chinatown many times, but somehow never managed to stop and eat. Lisa had the beef, broccoli, thin noodles; Joe the shrimp with vegetables, and I opted for the roast half duck. We shared appetizers of Moshu Pork and Green Onion Pancakes. All good, not spectacular, but I'd go back. Hell, they even have free parking, a rarity in Chinatown.
Had a little walk after dinner with sort of freaked Lisa out a bit… certainly wouldn't as a woman (or maybe even a guy) walk around the neighborhood without being very alert.
Back at the condo, Lisa headed to bed (I had an overlap of a day on my reservations) and Joe came down to my room (luckily on the same floor) to chat and have a few more drinks.
Well, that's the news for today.
[? ? ?]