If it's Sunday, I must be in the shop – well, most Sundays.
Sales wise, not too bad, and we had a Sauternes and There Satellites tasting starting at 5:30 – thinking we might want to move future tastings to 5, right after the shop normally closes.
Here's what we were tasting:
2009 Château Bel Air, Cuvée Tradition, Sainte Croix du Mont    $13– 375 ml
2008 Loupiac Gaudiet     $16– 500ml
2011 Jules Taylor Late Harvest Sauvignon Blanc $17– 375ml
2009 Antonine Moueix, La Fleur Renaissance, Sauternes    $32– 750 ml $16– 375 ml
2005 D'Arche, Sauternes, Grand Cru Classé $38 – 750ml
After the tasting it was off to Jill and Murphy's place for latkes and brisket washed down with some Jameson – she was out of the traditional Tequila. Sweat Lucas (Prince of Lightness, a turn of the phrase Prince of Darkness just for Lucas Electrics) along with a couple of their other UW classmates.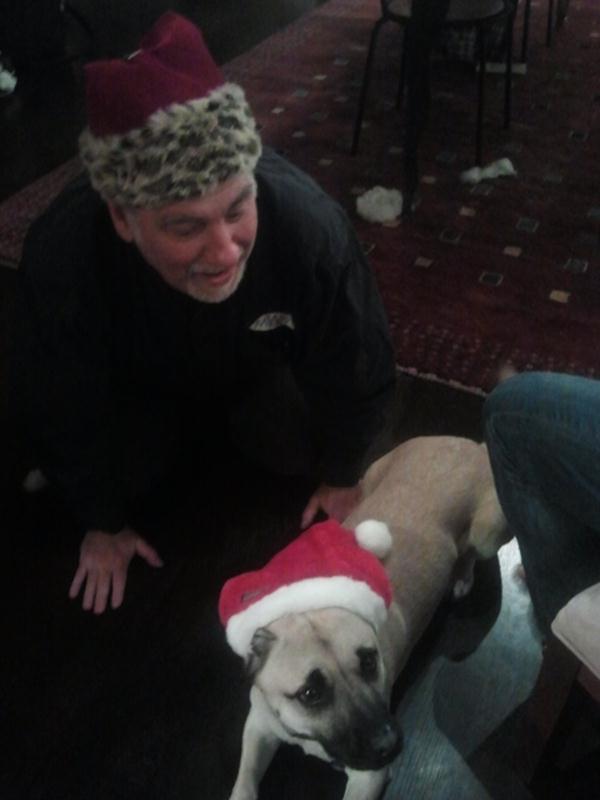 And here is the scene after murphy opened one of his new presents: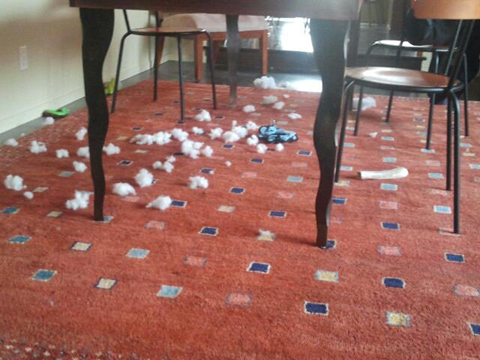 Yes, everyone had a good time – includeing me who slept on the couch.
[? ? ?] Scale died, new one on order.