My turn to open the shop… which means I have time to cook this evening. Too bad I was too lazy to get anyone to join me for dinner.
Tonight's project, personal bacon wrapped bison and lamb meatloaves done in spring form pans for easy removal and serving.
The before shot: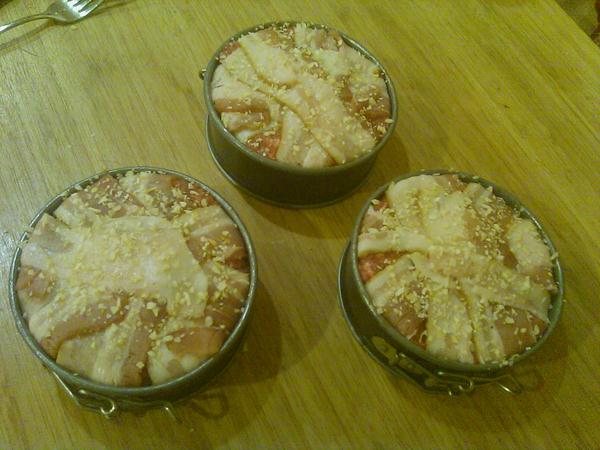 Coming out of the oven…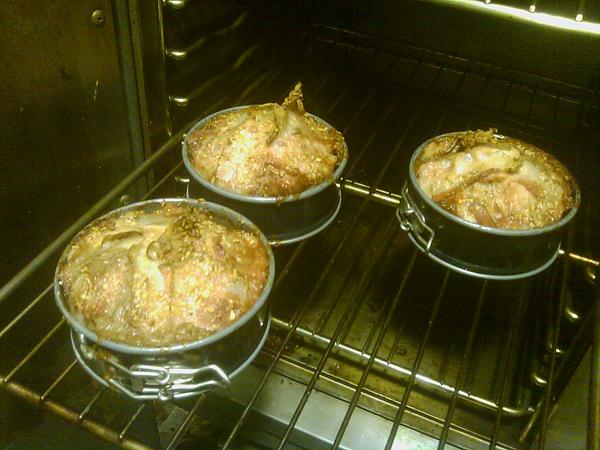 And served with some slaw and a nice rosé.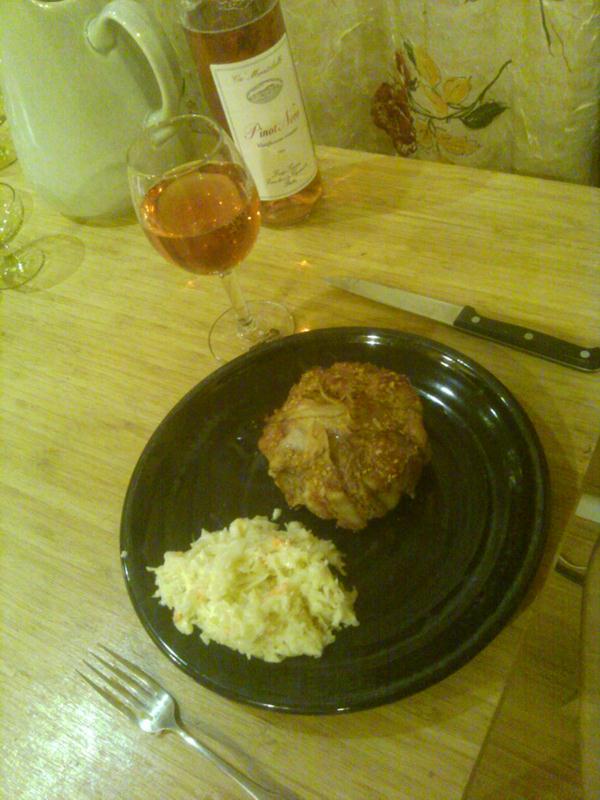 The recipe:
1lb ground bison
1lb ground lamb
1lb bacon
1 egg
1 tablespoon Montreal Steak Seasoning
Dehydrated onion flakes
Preheat oven to 350 degrees. In a mixing bowl beat the egg together with the spices. Crumble bison and lamb over the egg mixture and mix together (easiest but messiest to just use your hands). Layer the bacon in small spring form pans then fill with bacon, fold bacon over the top, garnish with the onion flakes. Cook for 30-45 minutes (check doneness after thirty minutes). Bacon should be slightly crispy. Serves 3-4 depending on how full you make the spring form pans.
Well, that was my evening, unless you count trying to clean up the house a bit and plan tomorrow's meal (wasabi salmon in puff pastry with roasted fennel root).
[212.4] Yes, the new scale arrived. Love it, and love that I didn't gain a ton of weight on the road last week.