Cooking up a storm this morning and early afternoon – getting ready for the twentieth something Faerie Gift Grab.
Bread from the oven: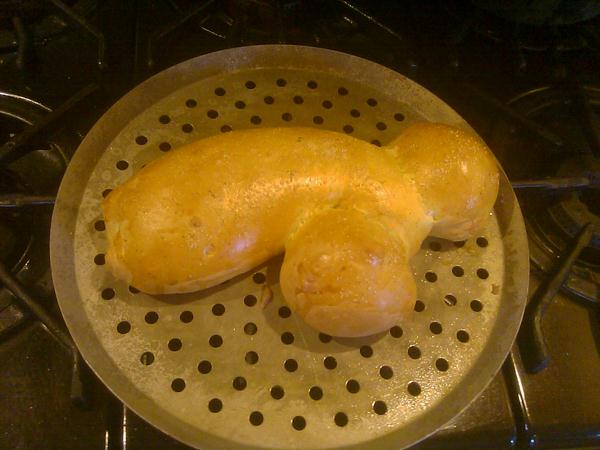 Chocolate shortbread cookies:
Hum. I'm sensing a theme…
And lots of other good food to be had: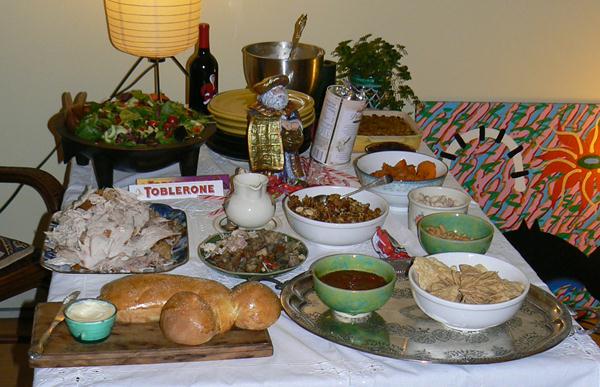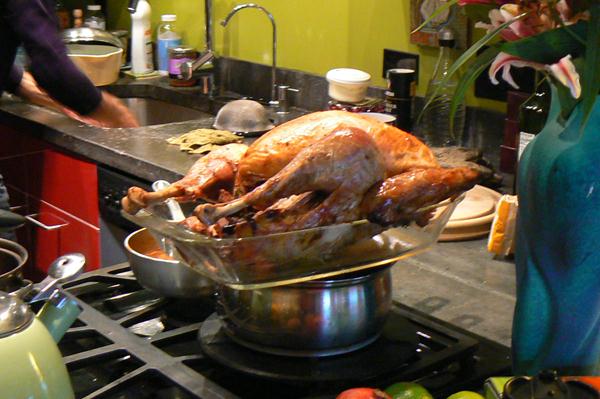 So, what is the Faerie Gift Grab (FGG)? Everyone brings a wrapped present, picks one from the pile or one somebody else got and it goes until they are all gone. This one was particularly festive with a lot of grabbing back and forth. Though by the end of the game, on the of the presents (a bottle of 1800 Cuervo Tequila) was looking a little worse for the wear as one person who had it for a while opened it, so when the next person grabbed it is was more like 700ml rather than 750ml. I don't know WHO would have opened it. Hint: me.
The pile of presents waiting opening and grabbing: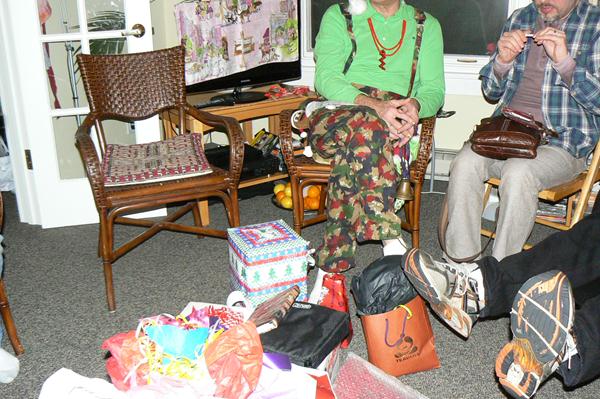 And my final reward after a last minute trade: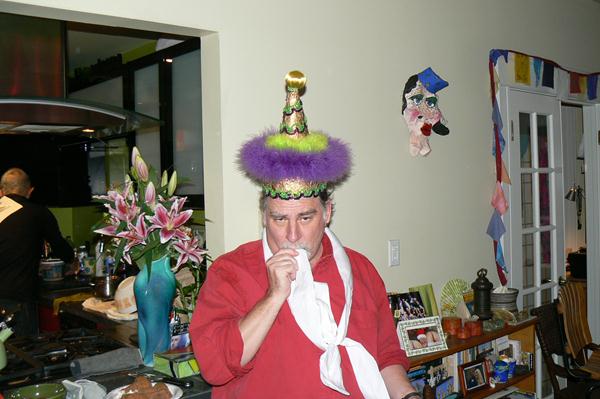 This hat and the mask on the wall were both highly coveted gifts – I think it will look stunning with Clearas Wool Coat I got at the last gathering. Will try and remember to get a photo of that tomorrow.
Another couple of amusing presents – the singing Santa Fish which Bunny got and kept: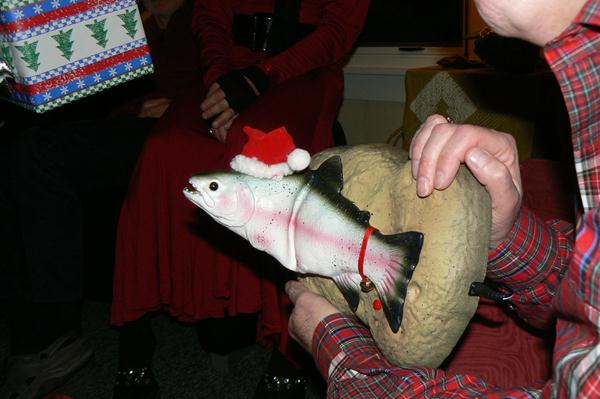 And the present I contributed – 250ml of Sherry Brandy, two glasses, in a travel bag (coveted and kept after several tries by HiJinx):
I was home by 7:30 – really not wanting to be on the roads later than that.
[210.6]