Day two of the extended work week. Got confirmation that a guy who had me track down a bunch of Washington State wines is serious. Ordered a case of one and half cases of two others. Total after the 15% discount… a whopping $652.80 (plus tax). We need more customers like him. This is the same guy that saved last Sunday's sales by dropping $282 on a mixed case at the end of the day.
Off at seven after an OK sales day for a mid-week in January.
Next up, dinner: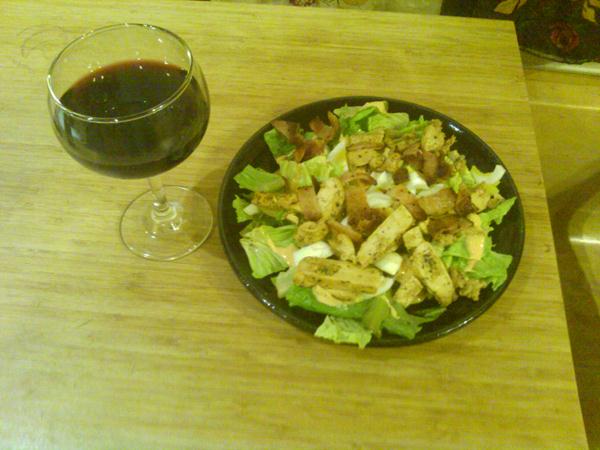 That would be a Chicken Caesar Chef's Salad.
Tonight's project – map out the trip to Canada starting Sunday afternoon: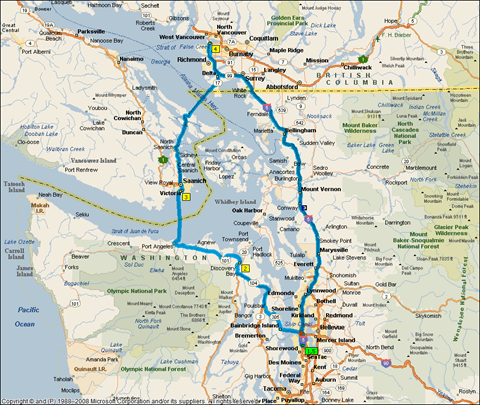 Night One: Discovery Bay (between Port Townsend and Port Angeles
Nights Two and Three: Victoria
Nights Four and Five: Vancouver
Lots of dinner company planned. Going to be taking a big old bag of frozen protein up north.
[211.4]