Another day of conference calls and me sitting outside in the sun working on this lovely book: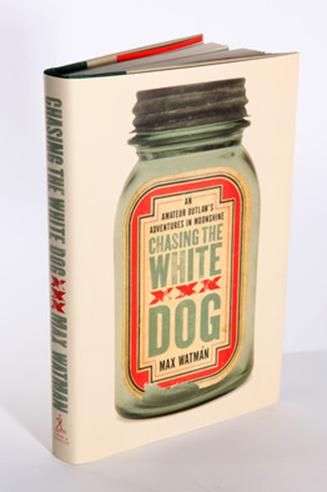 The book is Chasing The White Dog by Max Watman. It's an interesting mix of history, folklore, prosecution – and most interesting to me, how the quality of moonshine plummeted when prohibition kicked in – suddenly is was all about the money to be made. Click on the book and you will to taken to Amazon where you can buy new, used, or Kindle® editions.
Onyx was in charge of tonight's dinner – chicken Cordon-Blu from scratch with a side of steamed broccoli – here's do you George W. Bush – French food AND broccoli!
Just the three of us tonight. Too bad I forgot to take a picture of the sculptures that Onyx is working on… maybe tomorrow.
[? ? ?]