Slept in a bit this morning since I don't have to be into the shop until 1:30. Did get some grocery shopping done, but didn't have time to mow the lawn. It might be time to hire help, especially with my allergies to grasses.
The tasting wasn't slam packed, but there was a steady crowd who were buying the tasting wines which is what counts. We (Jim, the winemaker, and I) were a little worried that it being Easter weekend, and sunny, that the crowds might not materialize.
Finished the day with good sales numbers, actually I should say great. Looked back and the last time we had better sales was 12-22 – three days before Christmas! We'd had a bunch of days that were close since then but no record breakers.
Had customers (new to the neighborhood and the city) come in at 5 til 7 – left half an hour later with six bottles so definitely worth being late to Swanda's for drinks and leftover Indian food… a probably my last visit to that apartment. I turned in my access card and keys. Sigh. Was running so late that I put off cleaning up until the morning…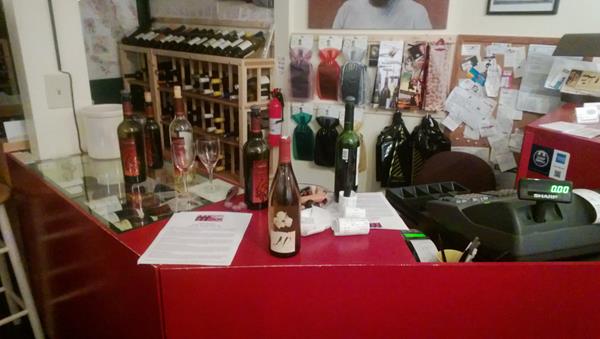 Let's see… five bottles (I did re-cork them), six if you count the Asian Plum Wine I'm taking to go with the Indian food. Dirty glasses. Cash register receipts. All will be waiting for me in the morning.
Arrived to Swanda's to the overwhelming smell of paint in the hallway – and on opening the door saw the source. All the beautiful accent walls in the apartment had been taken back to primer. He moves on Thursday and that's the minimum that needs be done for management since they have to repaint the entire apartment between tenants anyway. My guess is that the carpet and linoleum will be replaced as well since he's been there 6 years and the carpets were only cleaned once (while he was in the hospital) since the tenant is responsible for moving the furniture out of the way. I wonder how many tenants forego the free annual carpet cleaning as being just too much of a hassle.
Swanda sent me home with a bag of goodies and this box – which I found a use for, not sure how good a use unless I plan on shipping this male torso bronzes…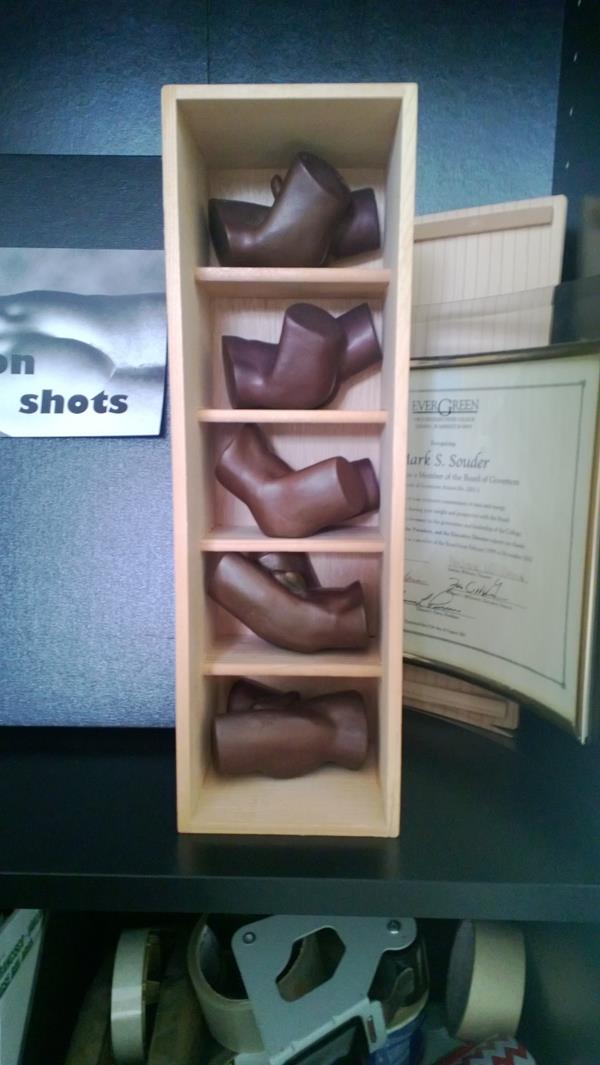 Didn't get home until after 10pm. Yet another long day.
[209.4]