Today is going to be a long one. Print shop 10-2:30, then the wine shop from 5:30 until 7:30, which turned out to be 8 since we still had customers at the tasting.
Tonight's tasting was Carabella with the winemaker Mike: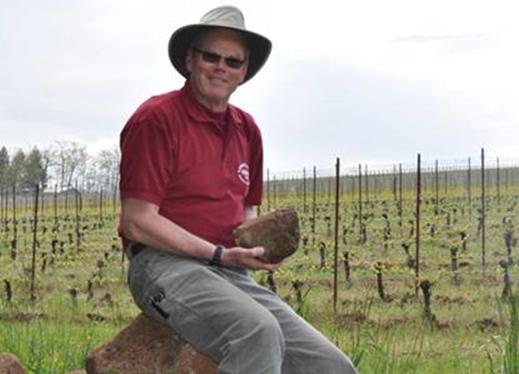 And yes, he brought a rock with him for show and tell. He's a retired geologist in case you were wondering.
Since I'm making money, I decided to spend a little. Picked up a refurbished HP Tablet:
HP Slate 500 Atom Z540 1.86GHz 2GB 64GB SSD 8.9″ Touchscreen Tablet W7P w/Dual Cameras, HDMI, Bluetooth & Cradle Dock is the description. It runs Windows 7 and I'm considering seeing if it will run Windows 8 and still have the pen work. Will definitely add another 64GB of memory so I can store all the Adobe programs out there – might opt for the 128GB if they come down in price. Probably will get a Bluetooth keyboard for the road as well. Might retire the server in the living room though I'd have to move mail forwarding to the other server which means digging up all the passwords and remembering what email addresses the Summer Queens Registrar want their mail coming to… more work.
Would be nice if this would be a light duty email and slow art machine while I'm on the road – certainly will weigh less (even with the external keyboard) than my 5-6lb. monster of a 15.6″ screen laptop. The tablet comes in at 1.5lb.
Had a late steak dinner – 9:30, which is really late for me, then, of course, stayed up to late watching late night talk shows.
Sigh.
[209.0]