So nice to get up and not put clothes on while making coffee in the great outdoors… it is so warm that clothes are only needed in the evening when the winds pick up. Don't worry, no photos of that.
But there are photos of the camp site and the Weiner Wagon: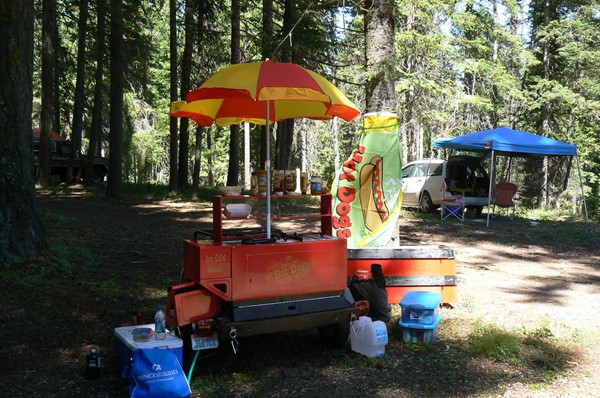 And then of the Weiner Wagon set up and running…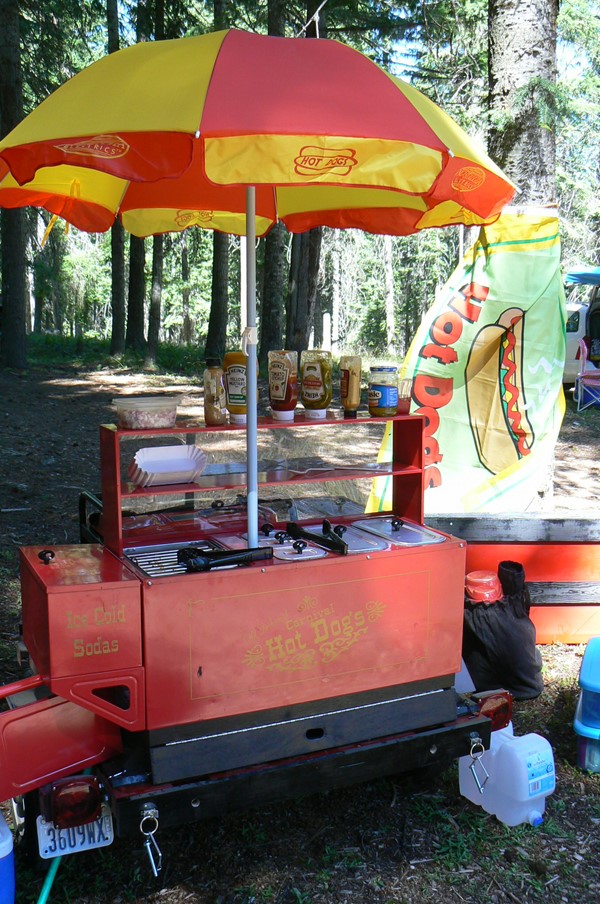 And of my camp site – sleep in the wagon where it's dry. Day time gives shade and cover from the occasionally thunderstorm: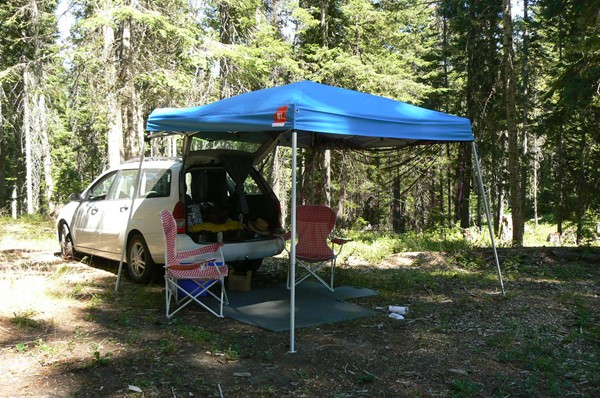 Serving dogs during the day. Turkey, chicken, and the occasional pork/cheese brat on the roller dog machine.
Not a bad first run for the wagon and the stand. I did realize that now that I have an arm rest in that I can't push the back seats forward enough to get the bed completely flat – and I'm parked on a bit of a slope, but not bad. I'm warm enough, that's what counts.
If I needed (I don't) there is a zip line across the valley that is constructed just for this gathering – I thought the Wiener Wagon would be another such "amusement". Downside is having to run the generator. At least for today, a neighbor has a generator in his trailer that he can mostly shut the doors on to contain it's noise.
Catching up on my reading during the day and chilling with my bros tonight.
[? ? ?]