Weird traffic pattern at the shop today, but the numbers were there. Go figure.
On the way to work popped by the bridge site just in time to see a big chunk of it float down the river: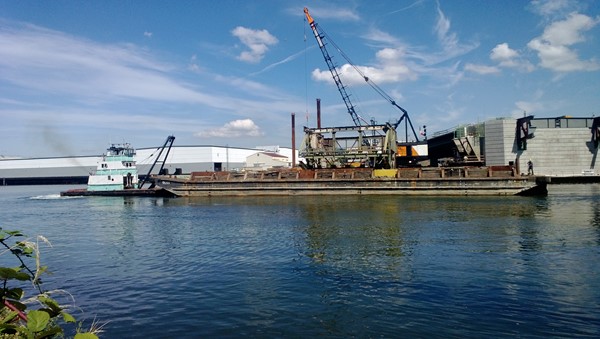 After getting off at 7 it was time for the American Ridge Re-entry Party at Magnatrious' place. It started at five and there were a dozen or so people there when I arrived – spread from back yard to deck to living room (which to me was way too hot).
Stayed a couple of hours then headed home.
Gots to work tomorrow.
[205.8]