Looking through the freezer I realized I had a tons of veal for scaloppini which would also work for veal picata.
A Bing® search popped up a recipe from Emeril Lagasse (http://www.foodnetwork.com/recipes/emeril-lagasse/veal-piccata-recipe/index.html)
Followed their recipe (except used olive and peanut oil instead of vegetable oil) and it didn't turn out too bad. Here it in process: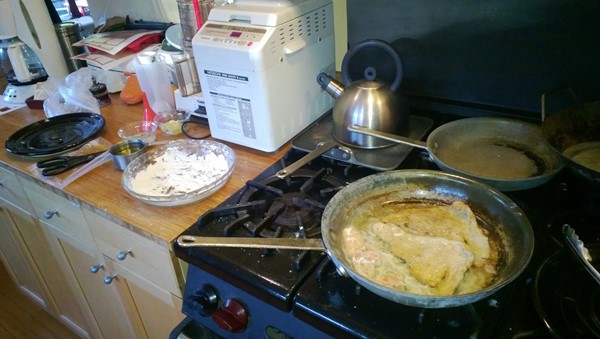 And here is the finished product: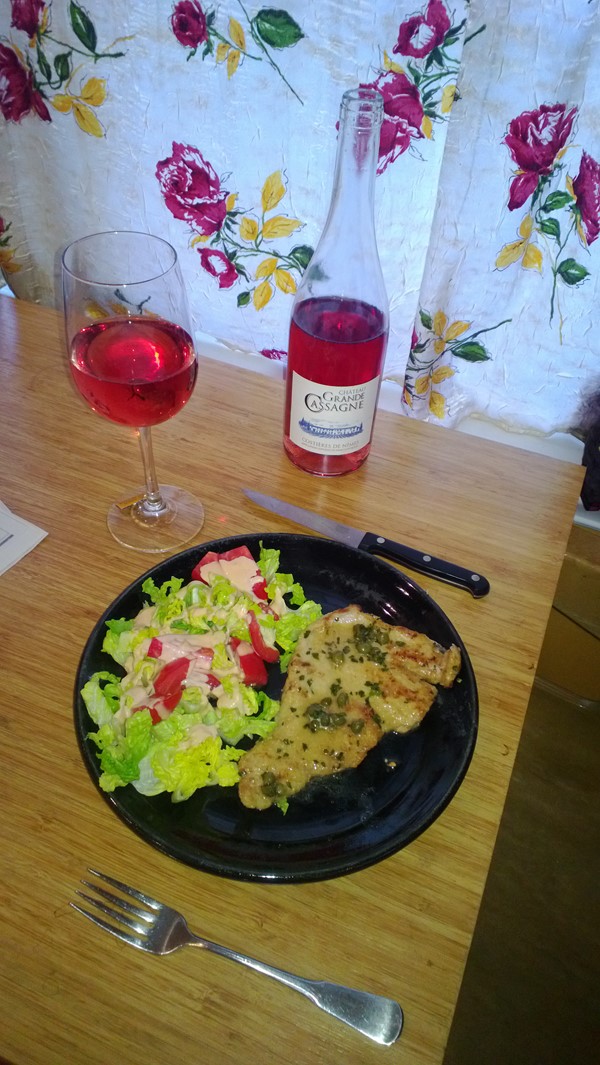 The recipe had you put them back in the pan to warm them up in the sauce, which I think changed the coating into a little more doughy consistency. Tomorrow I'll try upping the heat and moving them to the warming oven on a rack.
I'll let you know how it works out as I've got enough veal in the freezer to be eating it for at least a week.
[206.4]