Mm

Before I get onto the Cabo Concoctions, and word about my sleeping arrangements for these four nights… I didn't even bother to fold out the couch. It was that wide and that soft: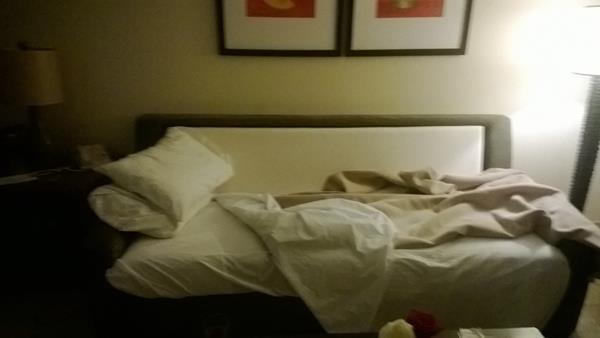 And now onto some tips and trips for Kondo Kamping â"¢. The meal for my last night. Tilapia dipped in an egg wash and breaded in cracker crumbs. The crackers were left over from the ceviche by the pool on Tuesday. A ziplock bag and a bottle of wine make a great rolling pin. For the tartar sauce I finely diced a couple of the pupu platter gherkins and combined with the remaining half small bottle of mayo. Filet number one: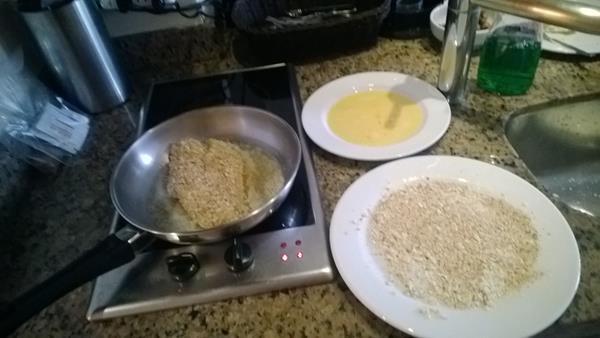 And the final result – with some butter fried blue corn tortilla chips, salad and pico de gallo: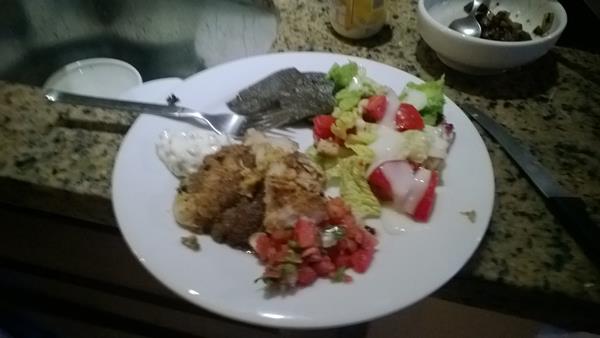 The other half of the mayo went into yesterday's chicken salad lunch (on toast for Dan, on blue corn tortillas for Lisa and I) which was made from the left over pre-roasted chicken from Monday night's dinner. So, from that original roast chicken we got:
1 roast chicken dinner
1 chicken-corn-tortilla soup dinner
1 chicken salad lunch
From the package of thinly sliced flank steak from Costco (same source as the chicken) we got:
1 flank steak dinner
3 morning's worth of breakfast meat to chop up in the scrambled eggs
Add the pupu platters around 5:30 or so every night – we weren't eating that bad. Dan and Lisa ate out the first two nights, then the only meal we had out were hot dogs at Costco (cheap) and the lunch in Todos Santos. Can you say Frugal Gourmets?
I include this last picture even though it's a little fuzzy – more to prove that WII Bed Bowling is possible.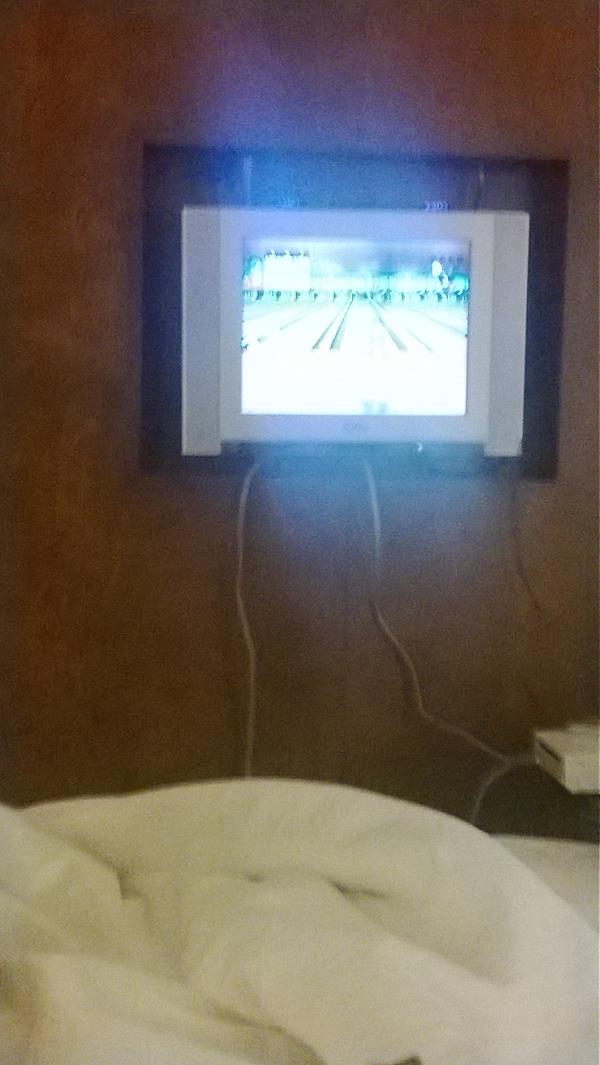 The trick is that you can't bowl underhand – you have to flip the remote over and bowl overhand – sort of like the shot-put
Tomorrow it's back to the city. Damn.
At least I in 1D to Los Angeles and then 2C to Seattle – and no checked bag so I can speed through customs – the booze isn't check enough to make it worth the hassle.
[? ? ?]