This is the first of three trips to SFO this fall –as much to see the boys as for the 10,000 bonus miles.
This isn't the jet that I was flying on – the Salmon Thirty Salmon (one of two I believe), but it's a cool paint job.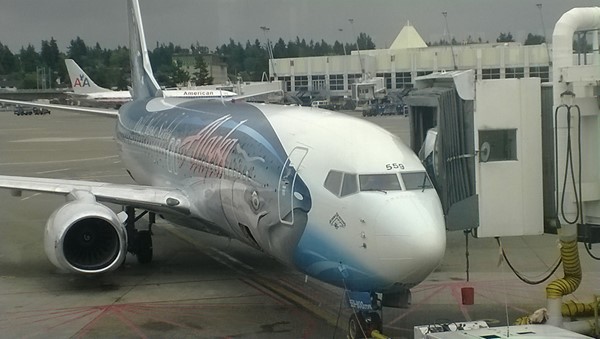 Not my favorite seat (1C), but at least it's an aisle seat in First Class.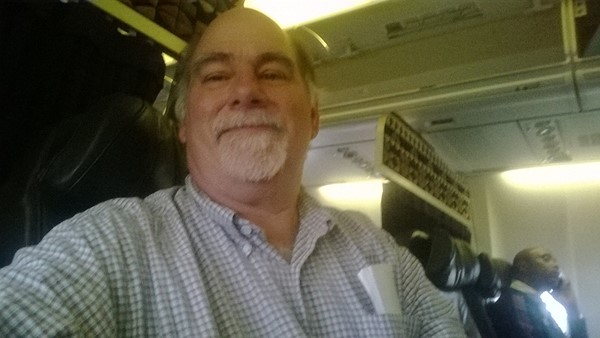 Arrived at 4PM and it was a little before six when I got picked up at the Ashby BART station. Normally I'd just walk the 10-12 blocks but with lugging a box of wine with me the ride was nice.
A lovely dinner with the boys – we opened one of the bottles of wine I brought down – and sounds like I might be bringing more wine the next time I come down in October. How's that for customer service?
As usual, stayed up too late, but what's new with that.
[203.4]