Too much puttering around that with nasty traffic I was over half an hour behind schedule.
And more ugly traffic trying to get to the Cruise Ship terminal. Oh well, we don't sail until 3:30.
Magnatrious clocked our time getting through the check-in process to actually getting on-board – 1.5 hours. Maybe I should start skipping getting on-board in time for an appropriately-time lunch. No crowds getting on the boat at 2pm.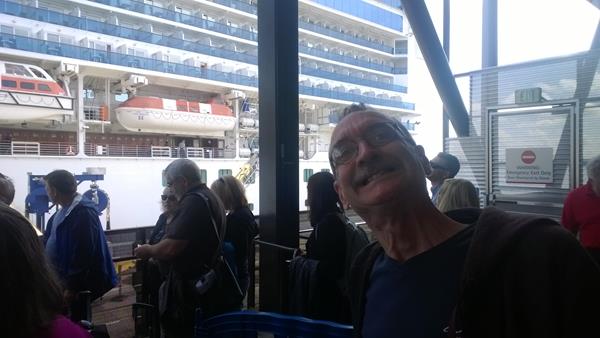 A quick burger for lunch – it was the shortest line, then the it was the 3:15 safety drill with the wonderful Benjamin – a shy member of the orchestra: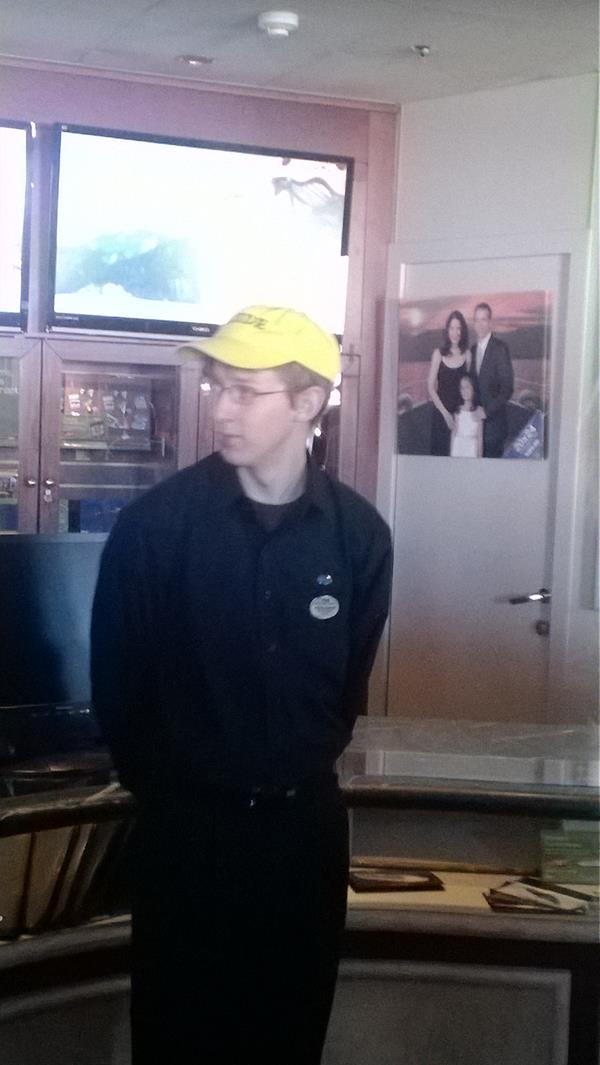 Never did find out what instrument. Then we were back to the cabin for some relaxing:
Until the deck got too hot and I had to strip down to the Speedos for cocktail time: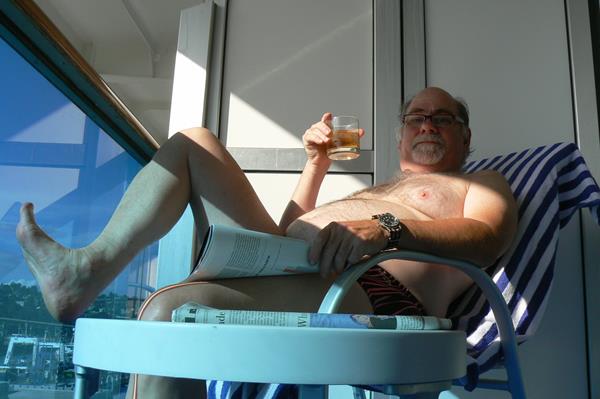 An early dinner at 6 as the LGBT Gathering is in the Wheelhouse Lounge at 7: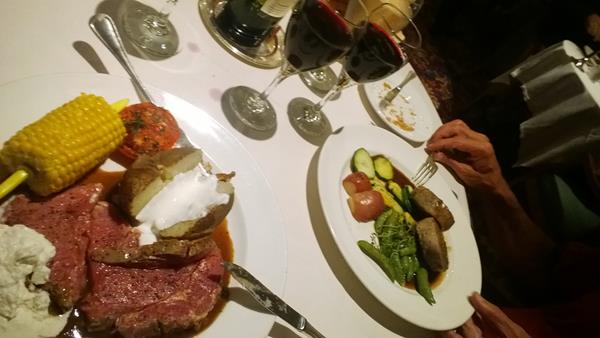 Prime rib for me, peppercorn medallions for Mags.
And off to the Wheel House we go – no time for dessert. Wow – a one night cruise and 40 guys in the bar – and apparently another 20 missing.
Too cold for Movies Under The Stars – even with the provided blankets – I don't like Star Trek THAT much.
I can't believe later we both ordered room service (Club and a Croque Menou) AND did a brief drive by of the buffet before bed.
This will be the last day of that sort of behavior for me.
{203.1]