Up at 6 (me) and down in the dining room when they opened. One big buffet is what's on offer: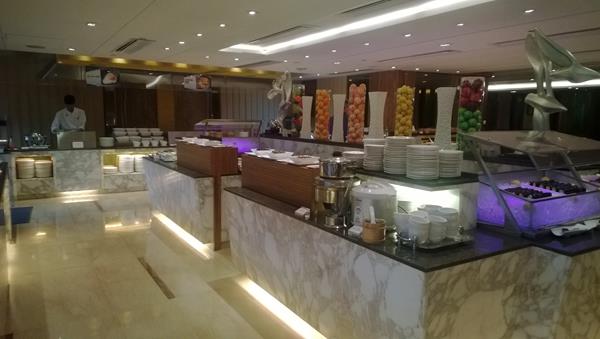 Everything from western-style omelets to miso soup and sushi, or a green salad, or baked beans for the Brits.
TokyoDave all bright eyed and chipper: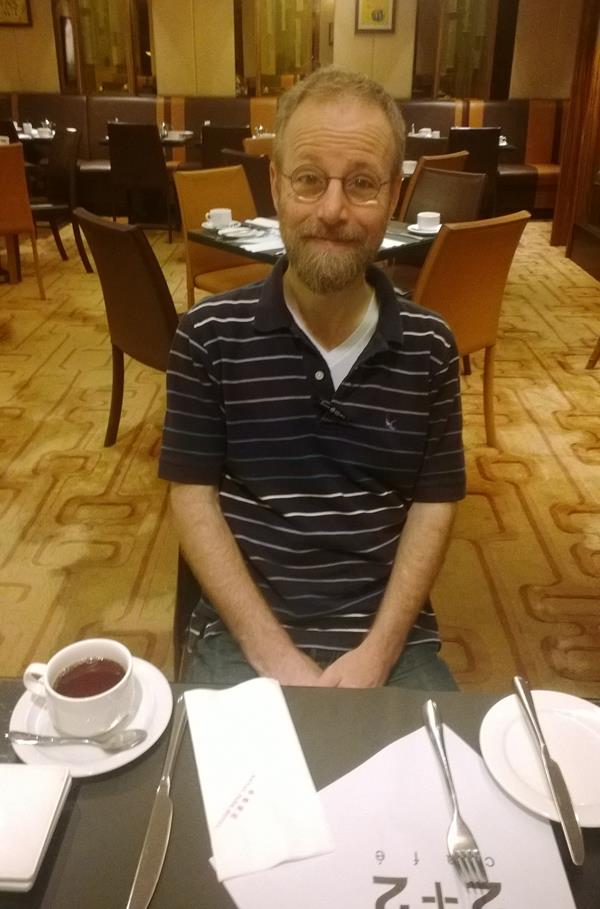 A little after 7 we set out to find the bus stop for the cheap (under $2 US) city bus to the airport – beats the $40US cab ride – but don't expect a seat half way through their pickups: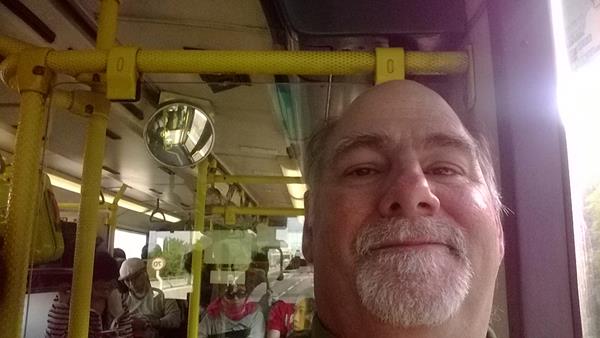 Lots of people standing. And my favorite highway sign that I failed to get a picture of on my last trip: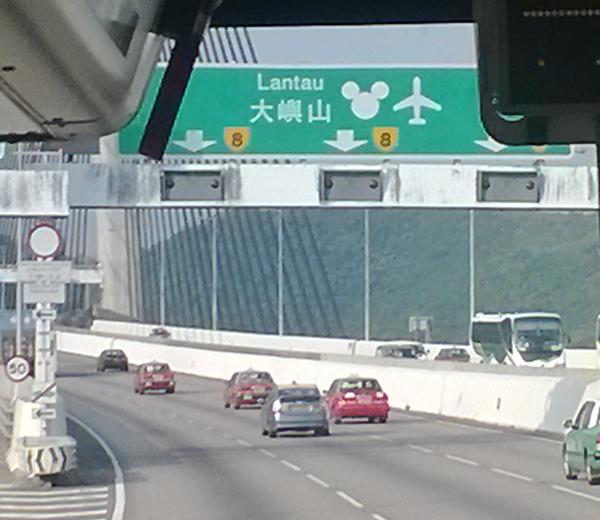 Both Hong Kong Disney and the airport (and the giant Buddha) are on Lantau Island.
Settled in on the plane next to a tiny Chinese woman, I have my reading stand all set up for the trip: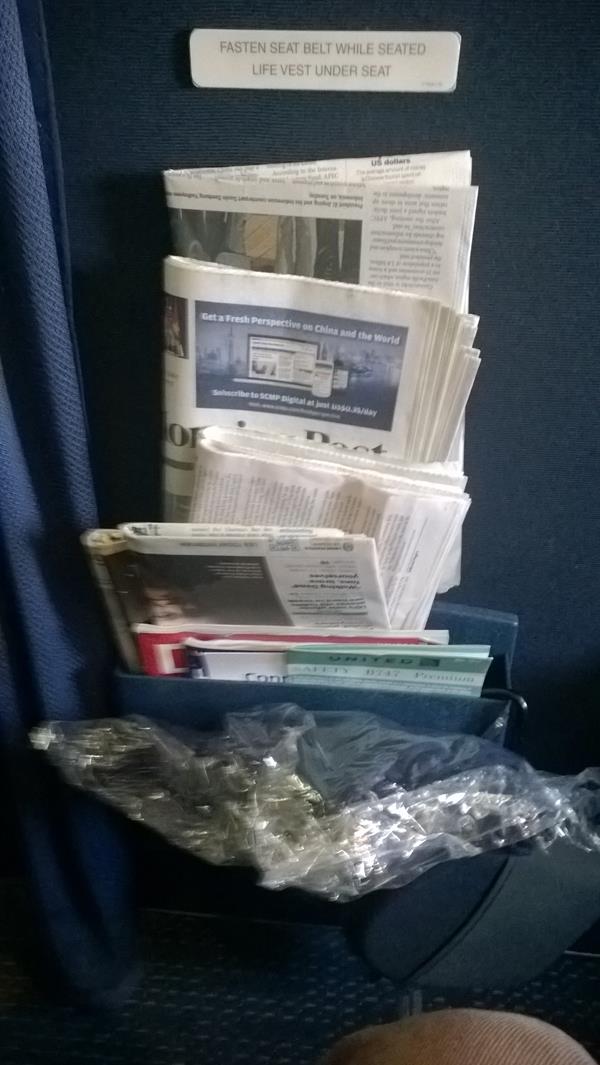 That should take me though the end of the first meal service when I wash down an Ambien with a glass of wine.
Flights on time or early – and had the luxury of having my SFO-SEA flight depart from the International Terminal which gave me a little more time in the lounge between flights. I have to say I love the speed and ease of Global Entry – it takes longer to walk there than it does to get through Immigration and Customs.
Got back to the house a little before 2pm – plenty of time to bake some bread for my dinner with Roxy tonight. The menu:
Ceviché Gazpacho
Salad
Fresh Baked Rosemary Challah
Grilled Salmon
The plan was to east a little earlier at 6pm since Roxy goes to work at 4am. We succeeded in getting the dinner over, but then Roxy's new boytoy showed up for after dinner drinks: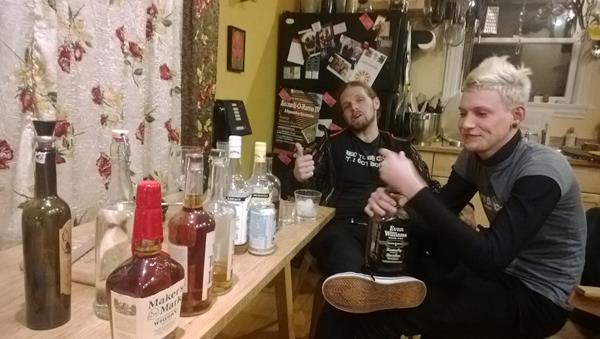 It turned into a whiskey sampling. I pity Roxy tomorrow – they didn't get out of the house until 10:30!
[209.6] but that was mid-afternoon.