My how time flys. We have been open for two years now. Add at least 6 months intense planning and building bits and pieces and the six months before that of back and forth. And we haven't killed each other (yet).
We have settled into a routine flow with a list of things that need to still be done. But it's all good.
Today's wine tasting was "non-hosted", meaning we were flogging things that we'd found a really good deal on – and passed those deals on to our customers. Something that they have come to expect from MWM (Madrona Wine Merchants). And frankly, it was a zoo for the first hour and a half. I think the neighborhood likes us – buying wine from one of your neighbors, well in the case of Jim, I'm just an ex-pat.
After this morning's weight numbers after several days of carb heavy buffet meals – even when you try and avoid them, tonight it is salad and protein time: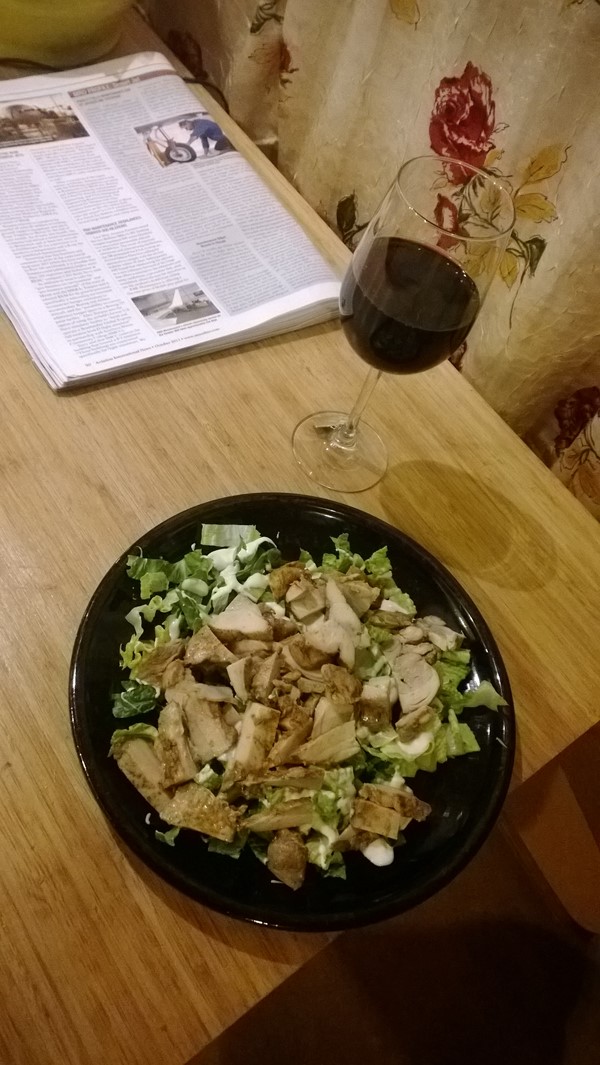 I look at that picture and it makes me smile (other than I don't have a napkin and silverware). Good food, good wine, a little reading material.
Life is good.
[211.2] As bad as I expected.