My thanks to Ampersand Charmpop for the phase "xMess". While not blessed with a totally dysfunctional family whom celebrate the holidays in a haze of drugs, booze, and over-eating, the Mess could refer to the roads, the shops, the mind.
Here is the photo of the xMess haul: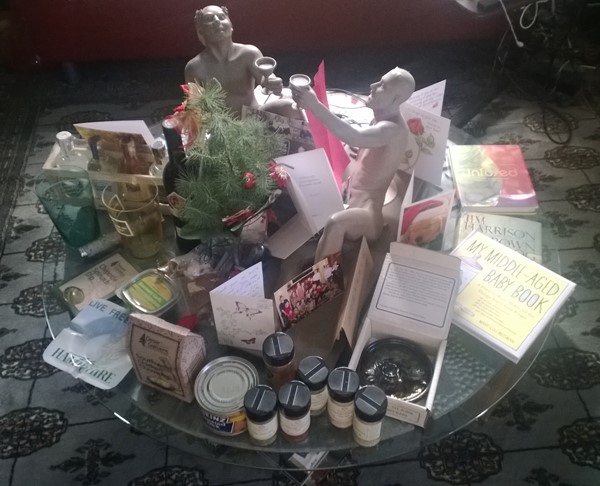 Presents nestled amongst Bacchus and Pan. Heavy on the reading, eating, drinking.
Slept until almost 11 – the plan was 10 and get up and bake bread. Turned out 11 was better for my health.
Ready for the proofing oven: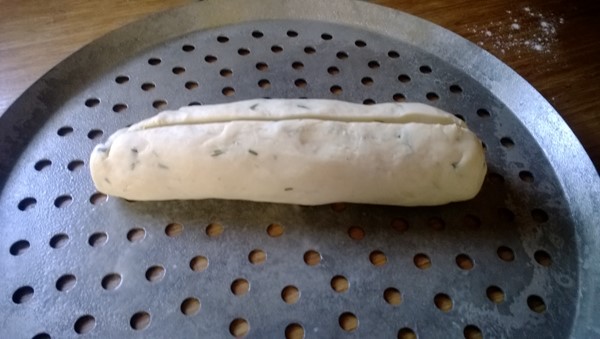 In the oven baking with an egg wash and black lava sea salt from Hawaii: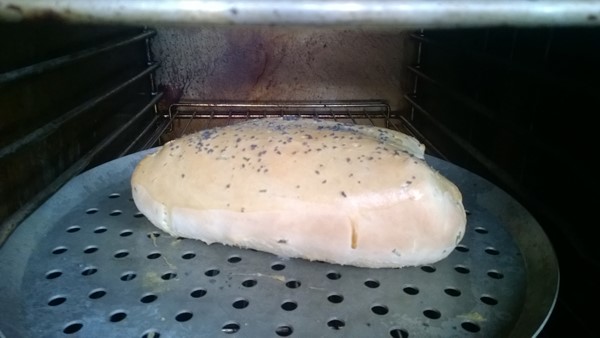 A little after 1 I'm off to the Faerie Mid-Day Christmas Meal. Seriously, I think there MIGHT be too much food for seven people.
Cocktails:        Kent will be bartender whenever he arrives; until then, you'll have to pour for yourself.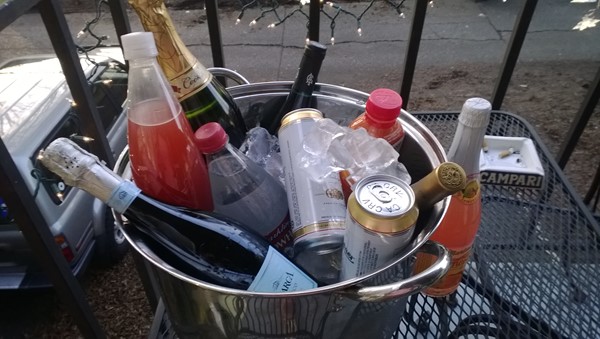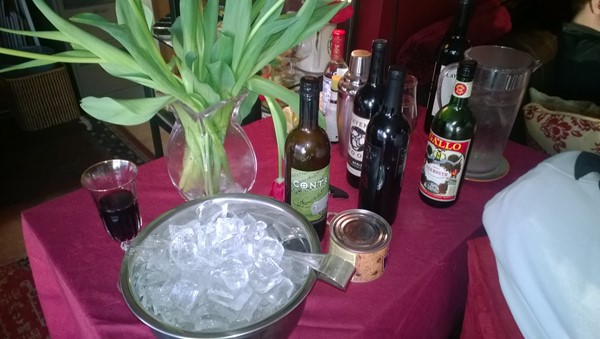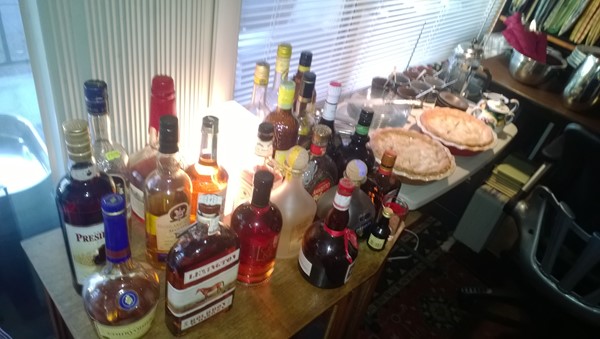 Appetizers:Â Â Â Â Â Â Â Â Grav Lax on toasts with mustard sauce. Â Â Acquavit and Carlsberg as appropriate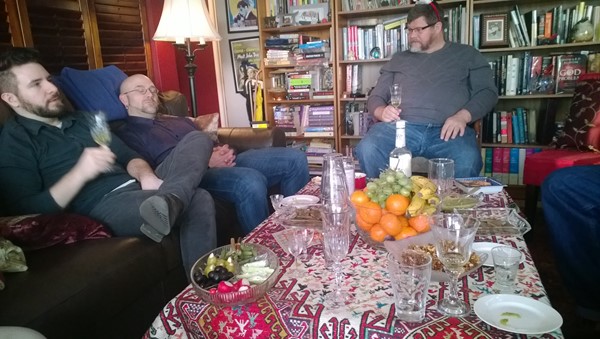 Dinner:Â Â Â Â Â Â Â Â Â Â Â Â Roast Turkey (Bread, Onion, Celery & Herb Stuffing), Pan Gravy, Cranberry/Blackberry/Orange Sauce (JackJohn, Scalloped Potatoes & Braised Asparagus (Bryan and Michael), Corn Pudding (Mick and Bret), Rosemary Bread (Mark)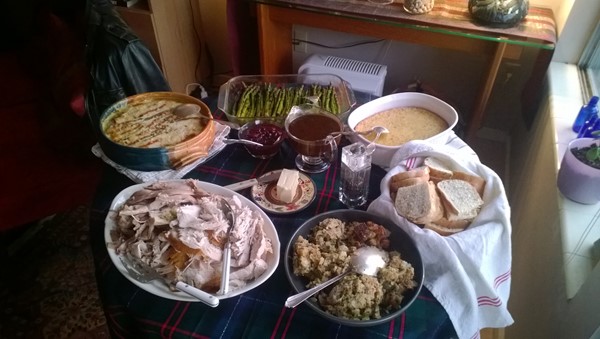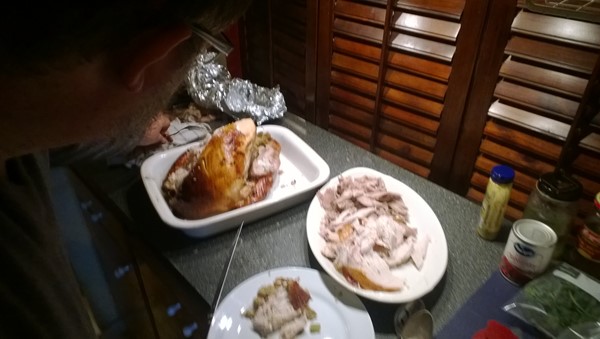 Dessert & Coffee:    Pear Pie with Ginger and Black Pepper, whipped cream (JackJohn)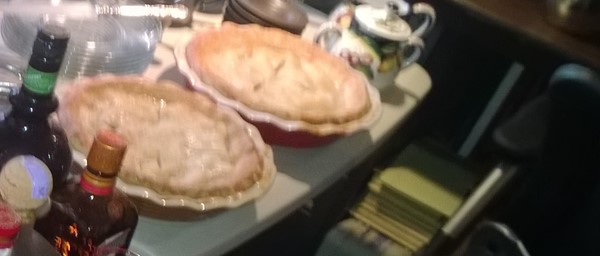 I bailed a little after 5pm – my head throbbing from not bringing my aspirin and antihistamines that I'm using since I'm out of cold medicine. But it was a great time. Thanks JackJohn for hosting – wish you didn't have those two dogs to aggravate my allergies (on top of the head/sinus cold/thingee).
A quick call to Jeff confirms there will be no "fruitcake run" down the hill from White Center tonight… which is just as well.
I'm thinking early to bed, late to rise would be a good idea.
[205.4]