As I prepare to fly off to Montana to visit a possible "Friend", it reminds me that it's time for that every six month thing that responsible people with multiple occasional partners should undertake… the HIV Test.
Not wanting to deal with my doctor, Planned Parenthood, the city clinic at Harborview – all of which you take the test… and wait – sometimes up to 10 days. I'm sorry, I'm not up for a couple of weeks of worrying.
Solution? Test at home – get the results in 20 minutes.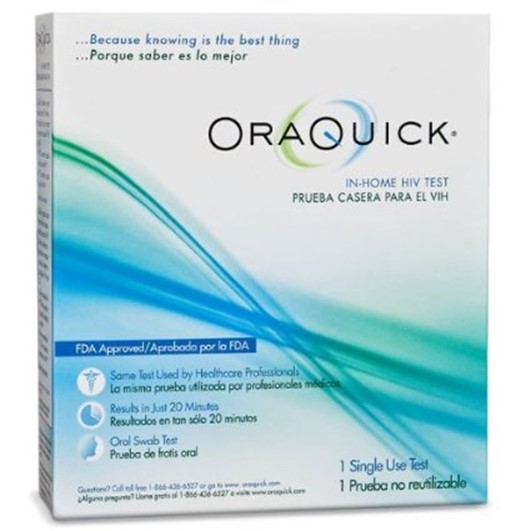 You can click on the box above and be taken to Amazon if you want to purchase one.
The only downside is that you can't eat or drink anything for 30 minutes before the test, and I've read some reviews that if you are a smoker it will give you a false positive. That said – here are my results: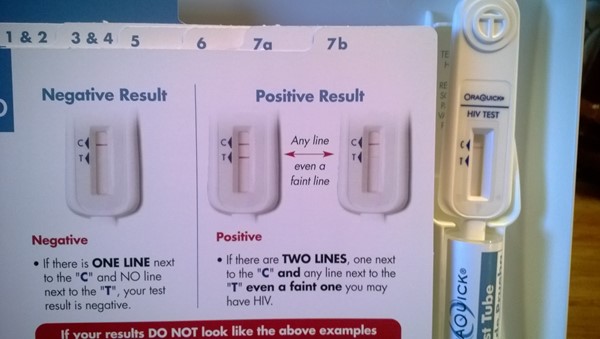 Though it's hard to see in the photo – that would be a negative.
Woohoo!
[209.6]