Well, this week was supposed to be a couple of nights in the Bay Area. There are a variety of reasons why it didn't' happen. A laundry list of things….
Lunetta (who I stay with) got the week wrong and is in San Diego all week
Onyx (partner of Lunetta) is having post-gathering fragility issues
Bonny Doon isn't open Tuesday/Wednesday, not sure if I want the slog to get to Napa/Sonoma
Shop printer stopped working, part arriving, need to fix
It's the end of the month and it's wine club shipment time and Jim appreciates the help
I have 7 cases of wine under the table that needs running through the still
I'm headed to Turkey in three weeks for 10 days – and I have the first three days planned but not the trip to Romania
The house is a wreck from all the new printing equipment that arrived
One of the convenient things about being MVP Gold on Alaska is that you can cancel the trip and they just hold the value for you online – and it' not like I won't use it before November when it expires. Yes, I cancelled a trip that I'd already been upgraded to First Class on the way down.
I will miss the double EQM – but I think that offer is good through the end of the year. And airfares to the Bay Area are running at $138 mid-week.
So I've spent this week running the still and researching Turkey – asking any and all friends for assistance.
So far I've booked three night in Istanbul at the Ramada Grand Bazaar which gets me miles and I get 20% off lowest rack rate because of my WorldMark membership. Booked an airport transfer with them as well as I'll be a bit groggy after the 21 hour trip.
I've been printing out various tourist maps on the printer that Josh helped me move into the office last night (no, the correspondence desk for visitors isn't done yet, though the maps are lying on it):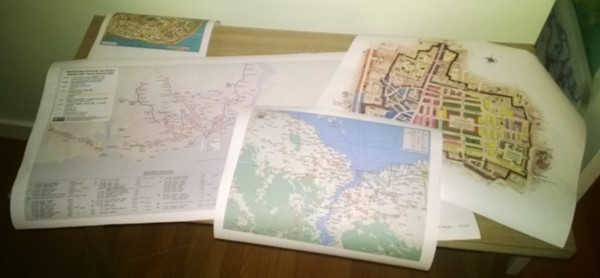 And I'm working on the train itinerary: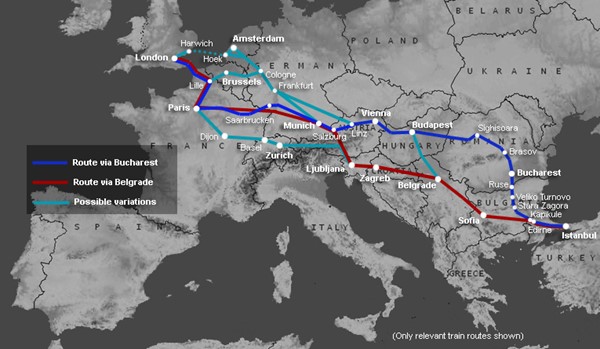 The plan is to take the overnight train from Istanbul (Turkey) to Bucharest (Romania) and on the return stop for a night in either Sofia or Veliko Tornova in Bulgaria on the way back. More passport stamps!
Leave at 10pm from Istanbul, get into Viliko Tornova at 11:18, then into Bucharest at 6:30pm. In theory. Can't book it other than at the train station so who knows whether I'll get out on Friday the 21st… or beyond. I don't fly back until the 27th so I have some time. I'd go hang with Zagreb and visit Obrad, but there isn't really time.
Josh was over last night for dinner – and helped me move the laminator into the garage (because I don't do that much laminating) and get the Big Ass Printer into the Printer Room/Guest Bedroom. I'm afraid it isn't looking like there is room for the other large high-speed black and white printer in the garage: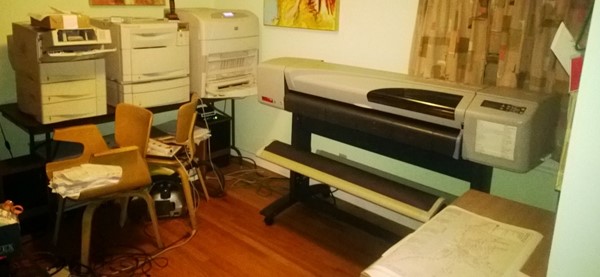 It's another couple of days of work to get the rugs back down (thinking of seeing if my carpet from Bodrum [Turkey] will actually fit). When I looked up Bodrum I realized I missed a whole bunch of stuff in my four hours in Turkey as part of a 2-week sailing trip around the Greek Islands with a bunch of old friends who ended up at Microsoft.
I have a couple of good pictures from this week that remind me of why I love living in the Pacific Northwest…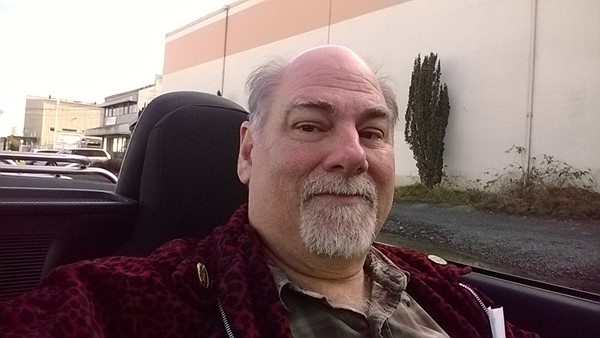 Driving with the top down… and Spring flowers…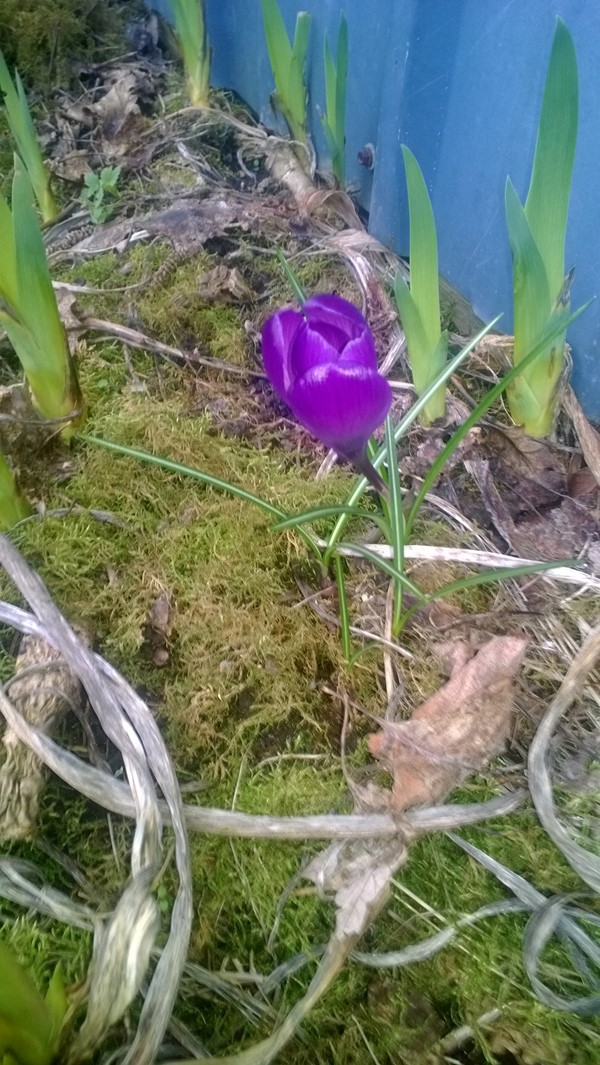 They say snow this weekend – that would be MARCH in Seattle. That is soooooo wrong.
And in a final photo I'd like to say I actually got a REAL haircut, rather than just whacking at it in the bathroom….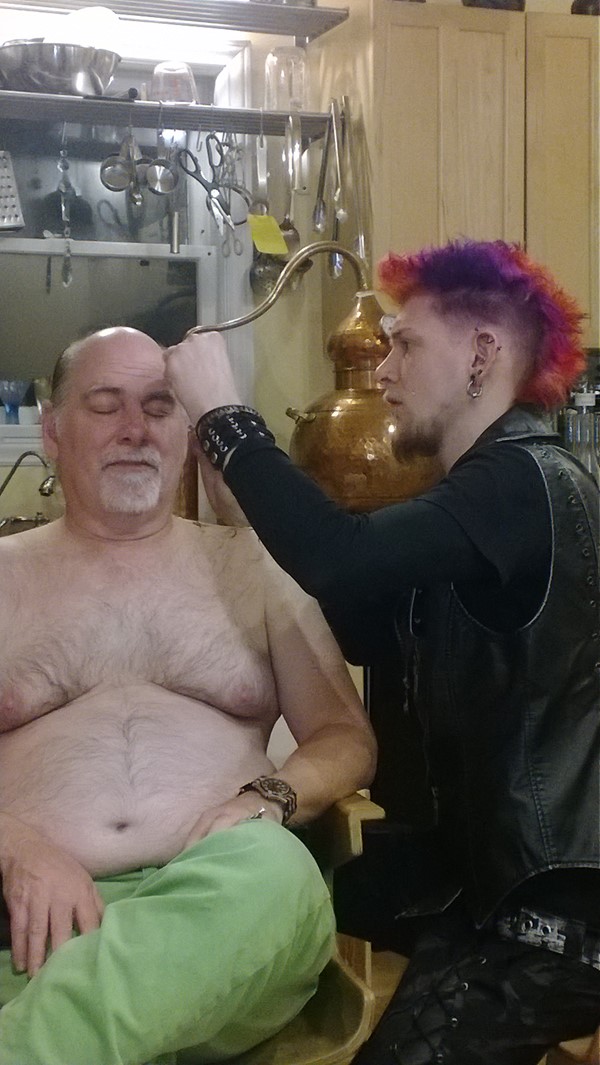 But is he cutting my hair or inserting still parts into my brain – he looks so serious, I'm thinking still parts.
Sweet man who cuts hair for a great dinner.
[207.2]