My brother came into town Saturday night – somehow I got the weekend of his visit wrong, thought it was going to be the week before. Downside is that it only gives us one dinner together before I need to jet off to Orlando for a couple of nights. Upside is I get a ride to the airport. Downside is a $30 cab ride home. Upside is that I'll have been sitting in lounges and in First Class all day so I shouldn't be driving.
Got to the airport around 9:30pm for my red-eye to Houston. Found some reading material and a drink or two before the Board Room closes at 10:30…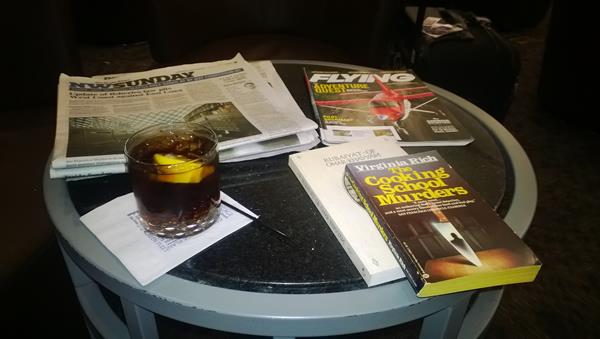 And a selfie of me…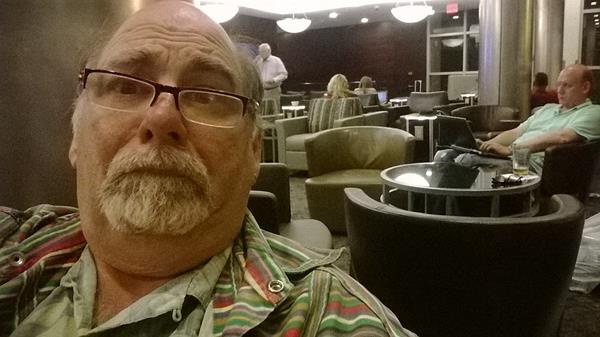 And of the pretty Jewish boy in orange – and yes, he's at least 21 because he was drinking a beer. Cute little yarmulke fringed in orange as well: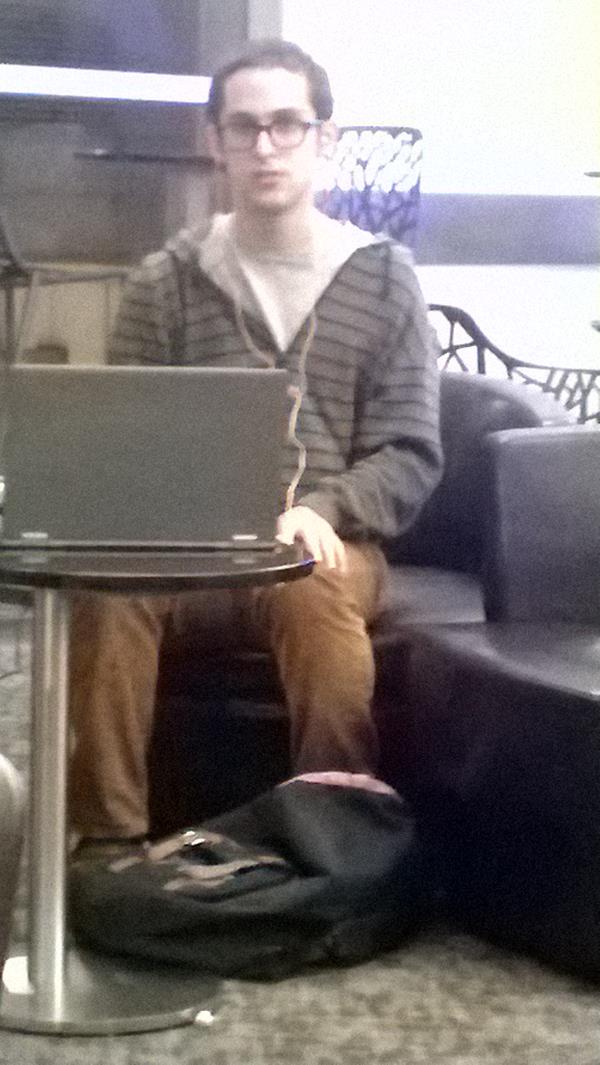 The view from Seat 1B…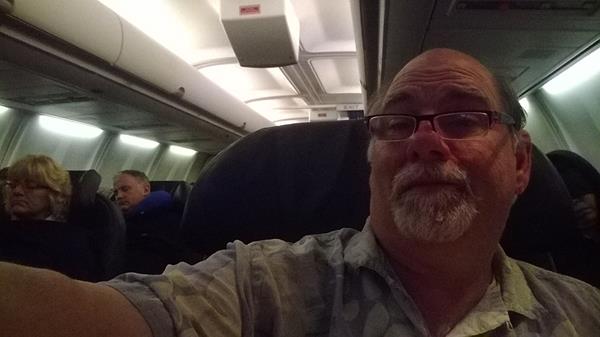 And the "snack" which was chicken on a bed of something I've forgotten: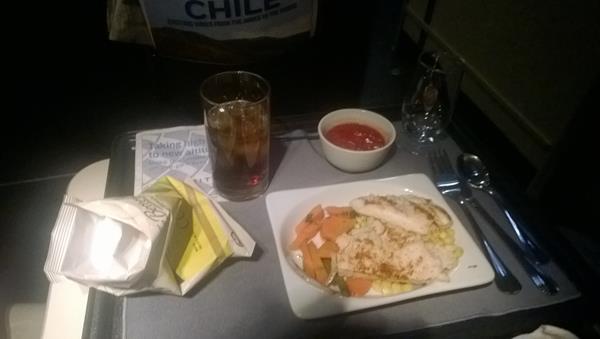 Got to Houston with plenty of time to spare – even had time for some of the worst biscuits and gravy I've ever wasted carbs on: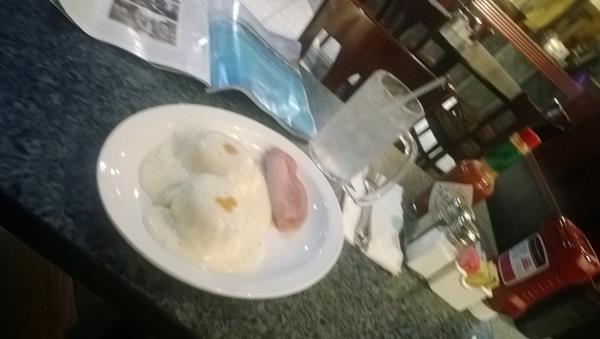 Just refreshments on the Houston Orlando leg, also in Seat 1B.
Picked up the Thrifty rental car and headed to the condo using the GPS built into my cellphone, which is great except that it totally sucks battery power and makes the phone warm to the touch.
The WorldMark Reunion is a HUGE complex – basically a hundreds acre gated community with some timeshares in it:
10 pools (one closed for repairs) plus a water park that they are in the process of adding to, hundreds of homes, condos, timeshares, restaurants, 3 gold courses, private suttle to get you around – whew!
I'd never stayed at this WorldMark before, and it really is geared towards families. The only unit size they have is 3-bedroom, 3-bath. Think HUGE.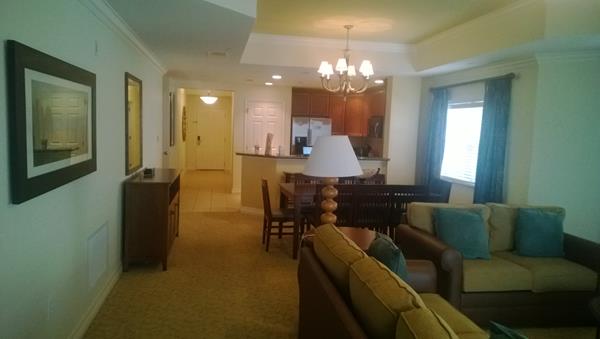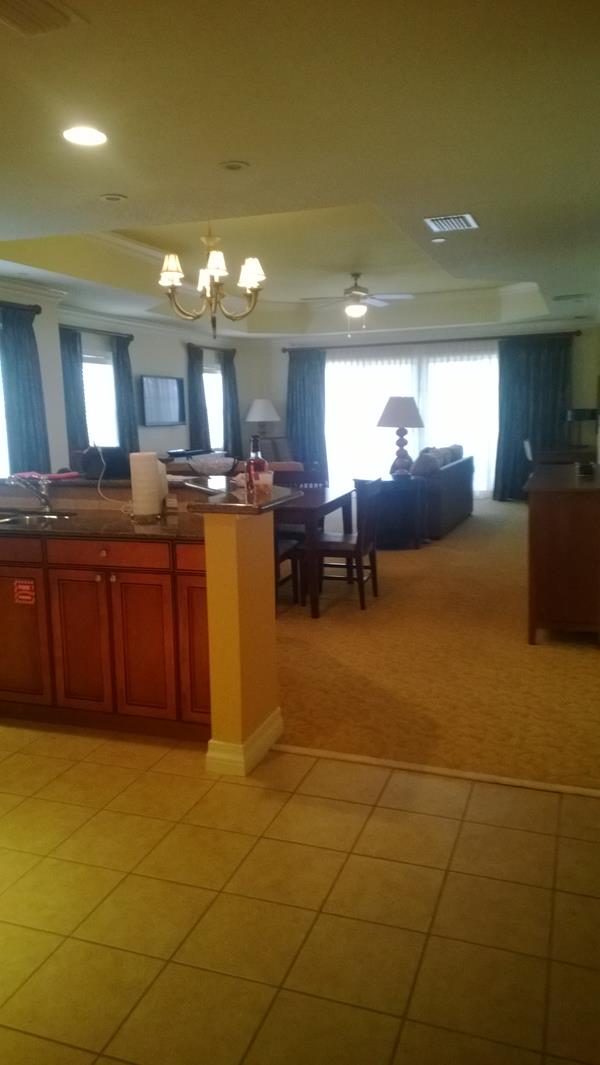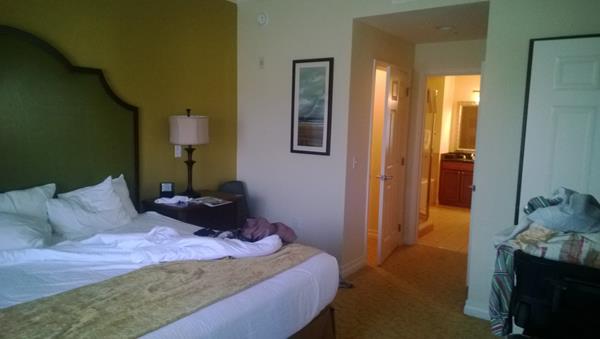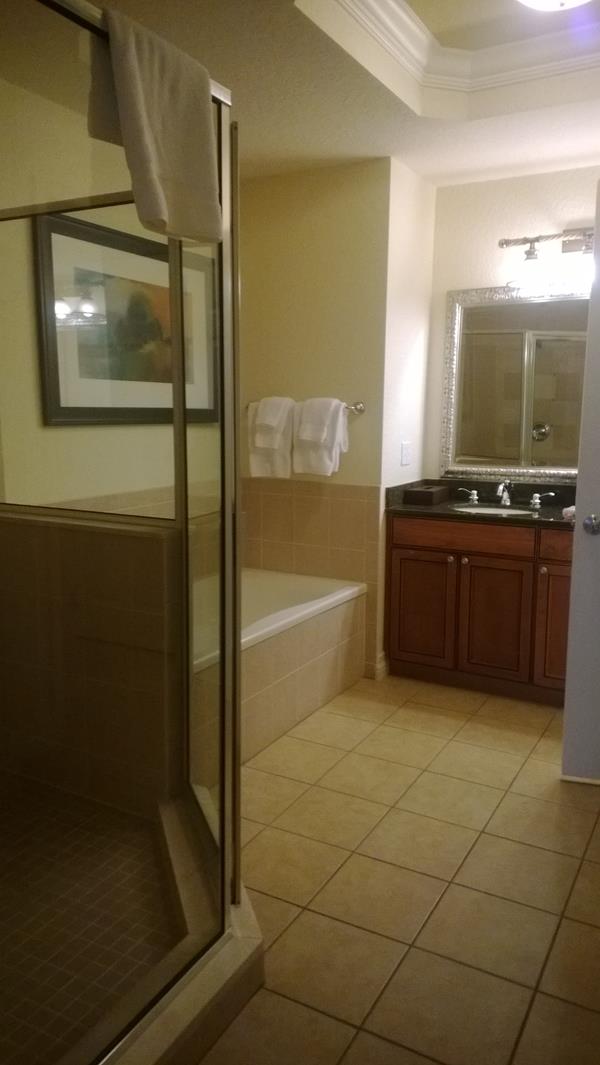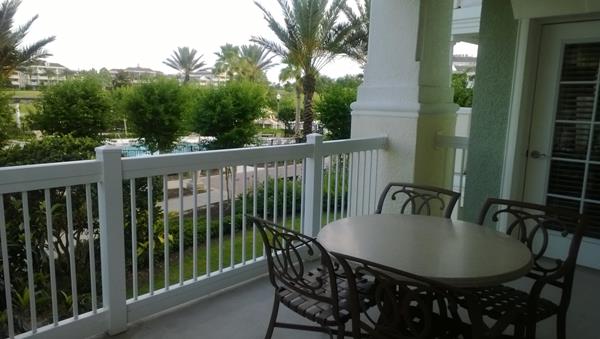 Ran to the market for supplies for dinner, even bought myself a dinner date: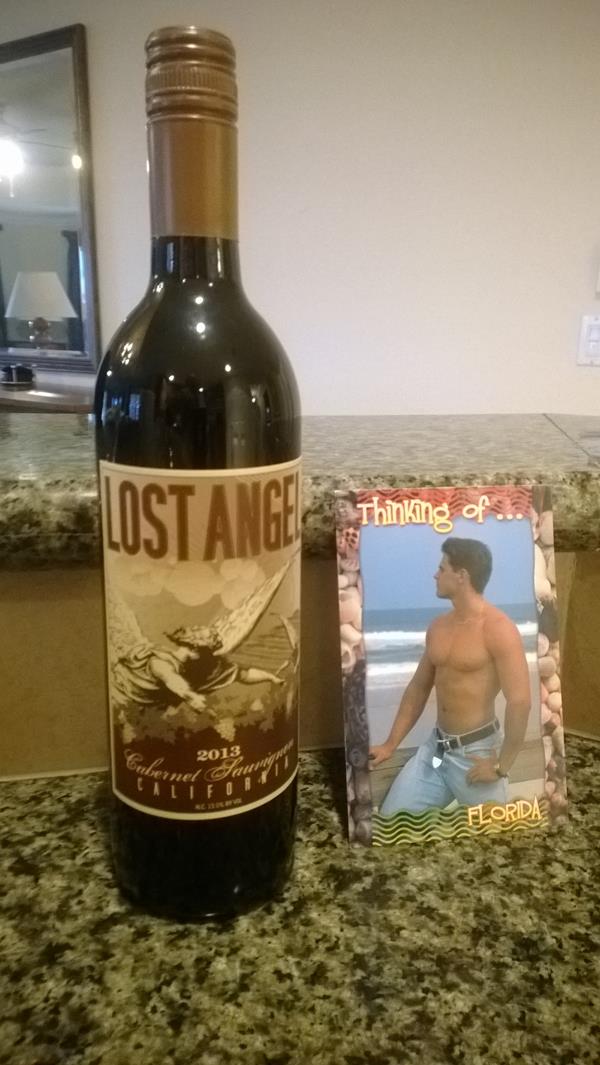 Bought supplies for dinner for two incase Xander replies to my text. Supposedly he is in Orlando as well. If he doesn't, and he didn't, I'll be eating the same meal two nights in a row.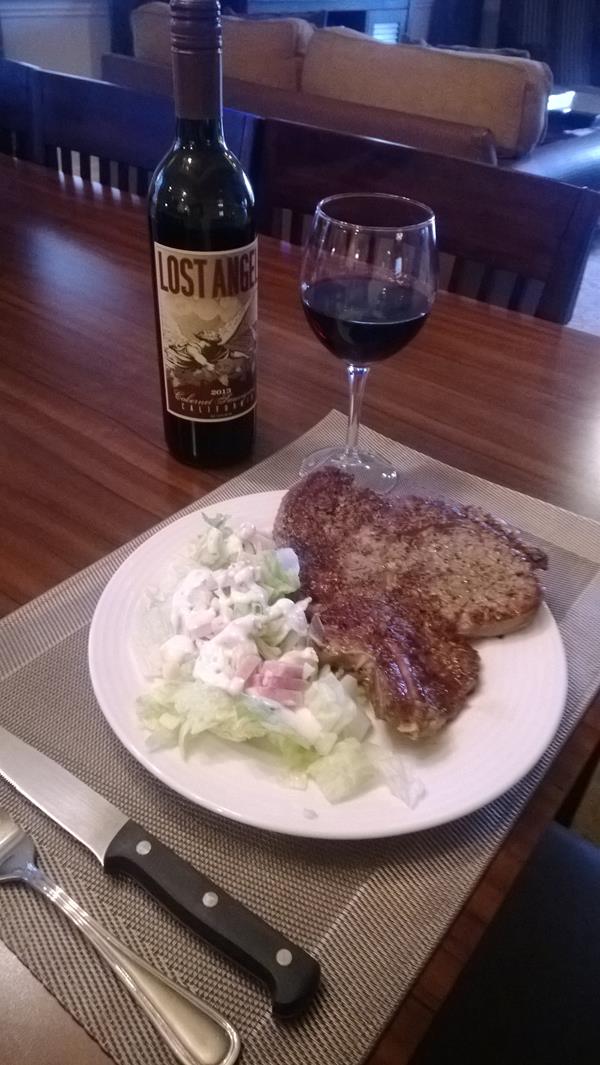 Rib-eye and a salad – too bad there isn't a grill on the deck. Pretty sunsets though: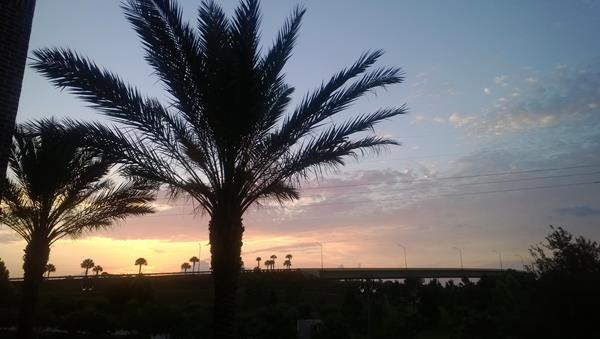 In the morning after a steak (leftover) and eye breakfast it was off to "Owner Re-Education Camp", or an excuse to suck up another $100 AMEX gift card. I actually did learn some new things – they are rolling out June 1st a "Club Wyndham" program which basically opens up more of the Wyndham properties to WorldMark owners. Upside, more East Coast properties available along with a couple more Hawaii properties – looks like LOTS of overlap to what is already available through WorldMark. First reservation is just a points reservation, sadly, after that it's points PLUS a $99 upcharge which would be worth it for the Waikiki Beach Walk 1-bedroom with full kitchen right on the beach (but a long walk to the grocery store).
Somehow I managed to spend that $100 AMEX card very quickly once I decided to check my bag on the return flight: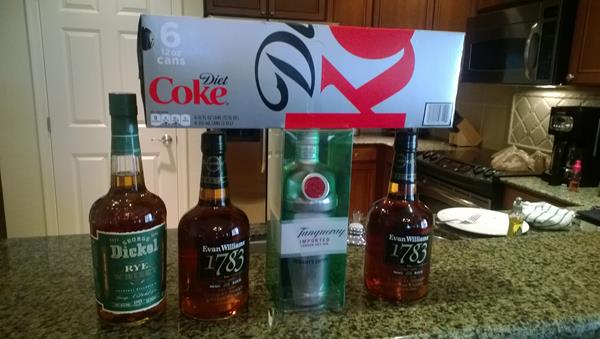 Two of the bottles are of the Evan William 1783, which is a higher proof, older Evan Williams: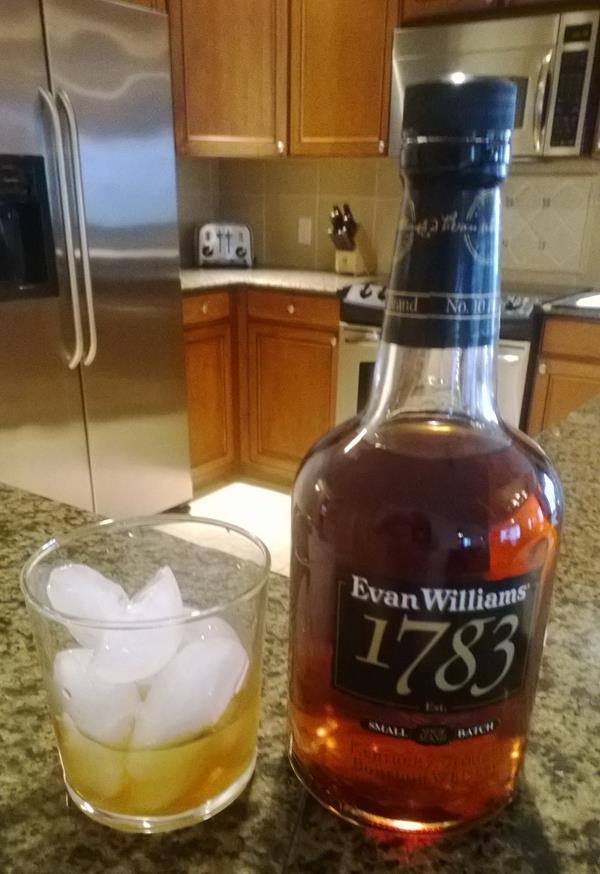 And a little of the kitchen in the background.
Stopped by to check out the water park after the presentation (which actually didn't include a push to buy more points, though I saw he had that paperwork)…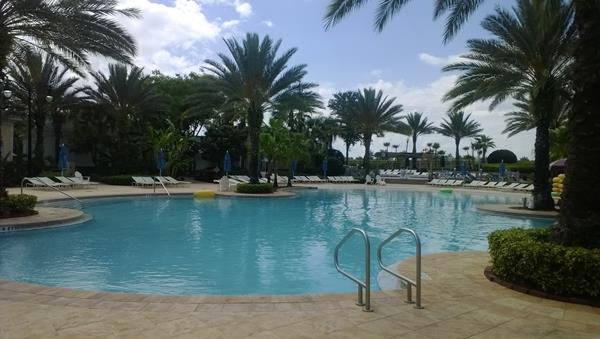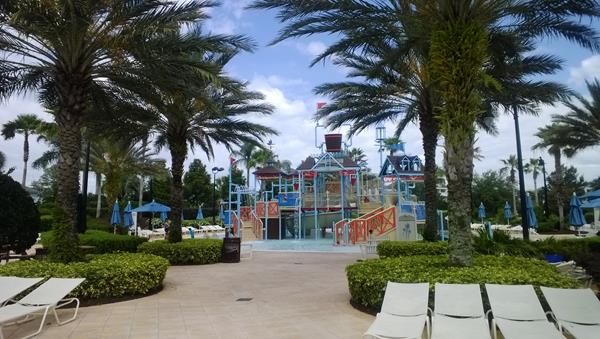 It's moments like this that I miss CaddyDaddy – he would have loved the "Lazy River" inner-tube ride.
Speaking of pools, yes, I did get a little sun time in: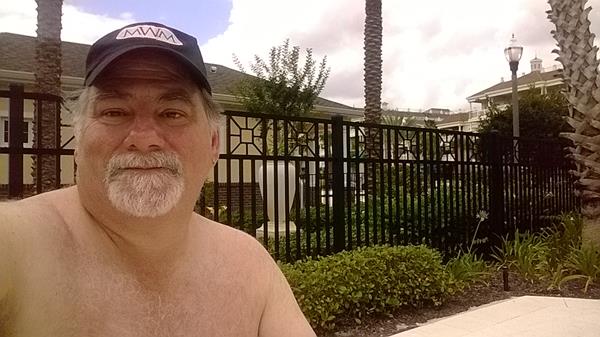 And the view of my unit (second floor):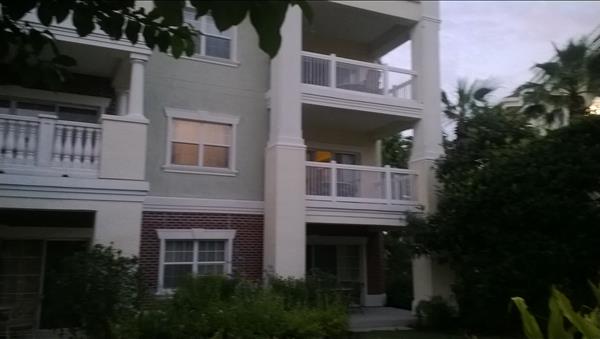 My flight home is a dinner flight to SFO (yes, in Seat 1B) and I was early enough to the airport to use one of two Club Passes that come with one of my United credit cards. It was actually much nicer and larger than what I was expecting – didn't realize it was on the floor above the gates: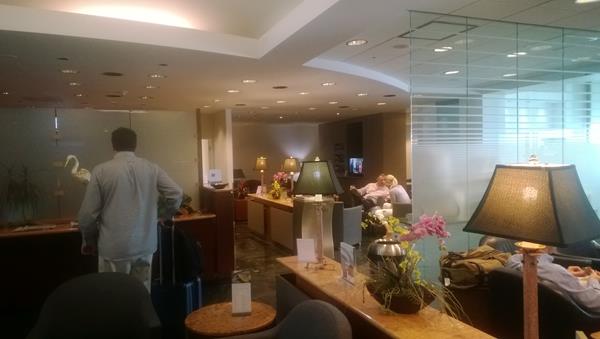 And funny to find two Irish dailies stocked (along with the local paper, McNews, and the Wall Street Journal):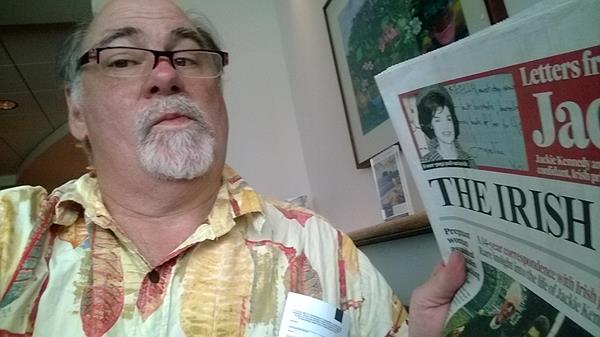 Apparently Orlando is an Irish Vacation Hotspot.
Back on the plane for another selfie: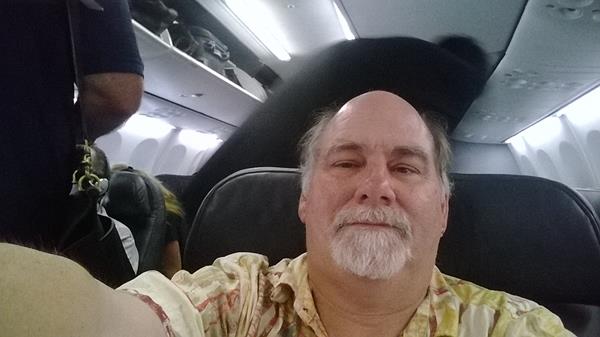 And before you knew it dinner was served – which the beef was REALLY tender, and yes, I ate the potatoes and mopped up the gravy with the roll: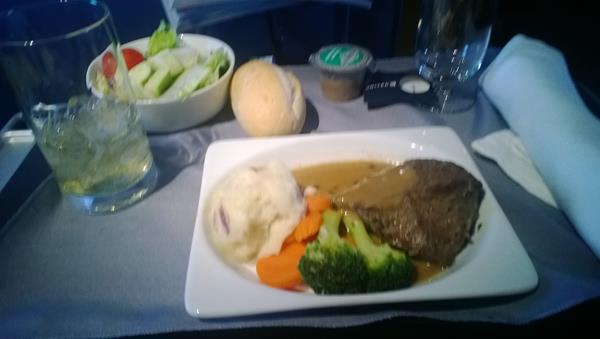 But after dinner was really the diet buster – apparently they stocked WAY too much ice cream for our sundaes: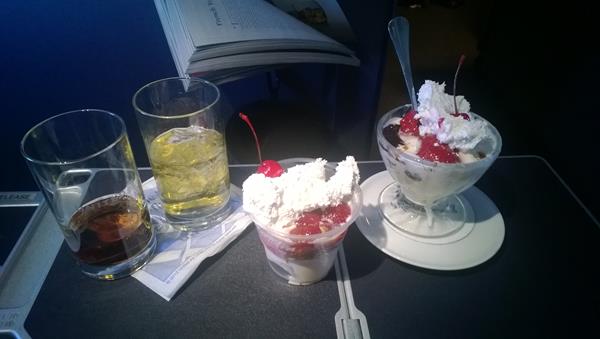 All this served by the adorable Cain who was working the First Class cabin. Here is is with his "Sharknana":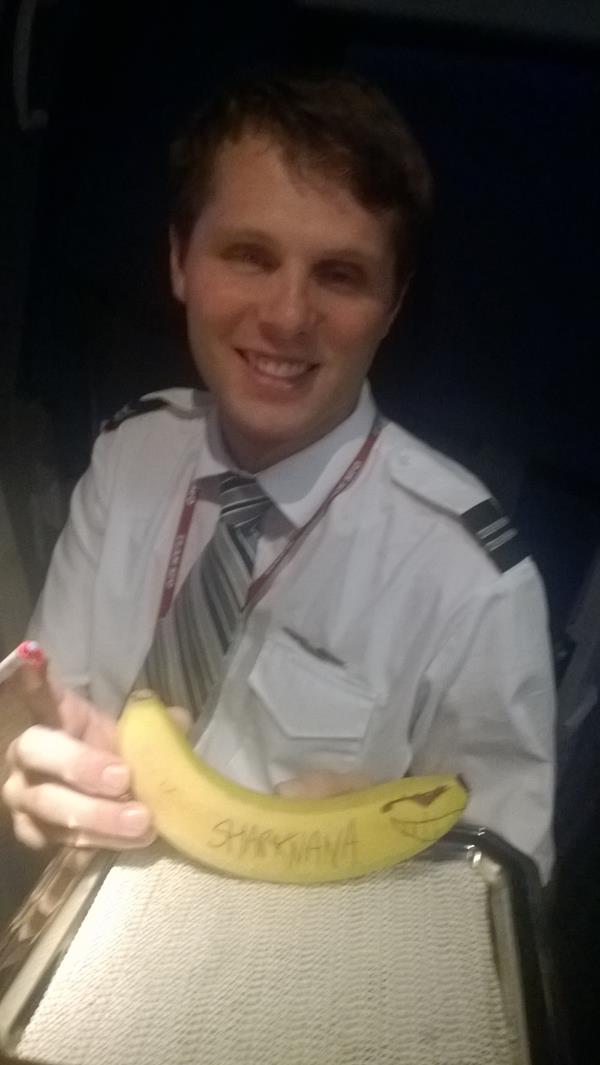 Got to SFO a little early – and the dinner and dessert had worn off so swung by Klein's Deli for what may be the best Rueben that I've had in years. The prepare it open face, broil the tops to melt the cheese, then build it into a sandwich. Was planning on only eating half and saving the other, but it was too damn good, and gone before I could get a picture of it so you'll have to be satisfied with a silly selfie at SFO.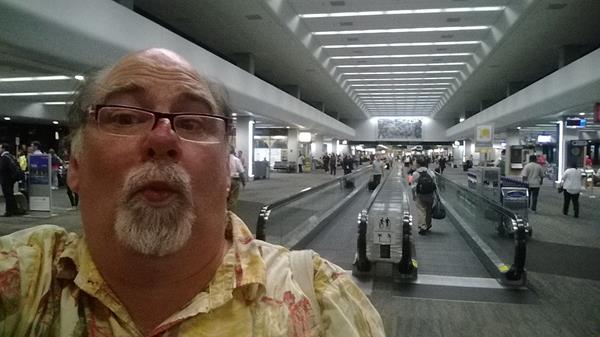 Got home around 1:30am. Still too wound up to sleep. A nightcap solved that problem.
[212.0]