Oh the joys of family. My planned two-night stay in Tokyo has been turned into a one-night stay in Tokyo and a one-night stay in Yokohama, where I am the .005% — which has turned out to be…I'm at a loss for words, but not at all negative.
One of the things that I love about JapanLand is the attention to detail….TokyoDave got his shirts back from the laundry – tied with a ribbon: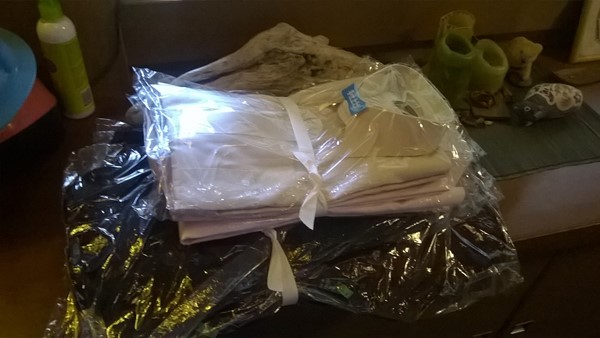 Nice touch.
I spent my morning in Tokyo, not sightseeing, but working on the last blog post, eating toast and yogurt and Japanese-brand Laughing Cow, before Mitsio (TokyoDave's wife) returned home and made coffee. I'm at a loss in their kitchen.
By noon or so I'm at the station to catch the train to Yokohama – in theory meeting up with TokyoDave on the train. They gave me one of their "ORCA" cards (actually that's a Seattle thing, but same principle), though it was drained so I had to go through "the dance" and then top it off before the end of the trip. Apparently the same card works all over Japan, which should be handy – just need to mail it back since I think it's like Seattle's with a $10 charge to buy one.
Small misconnection with TokyoDave, but with the joys of email, we have a backup plan, and I have a "chair", I mean suitcase, that works as a seat, and before you know it we are here:

And then we are checked in, after a bit of a walk – not my fault!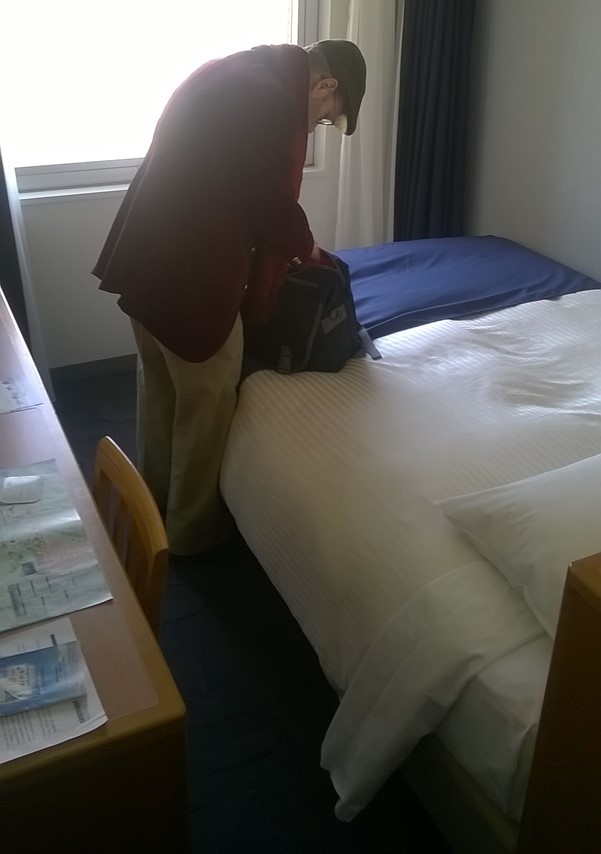 Tight quarters, but not my dime, nor Circus, nor Monkeys.
First up – LUNCH!
Nothing says Tokyo like plates of food on a conveyor belt – though we ordered the lunch special. We just needed a snack to tide us over until an early dinner (5:30):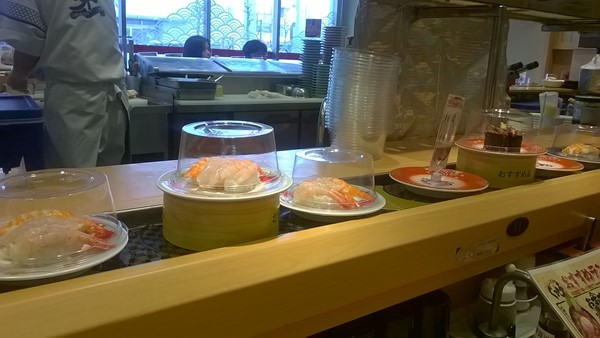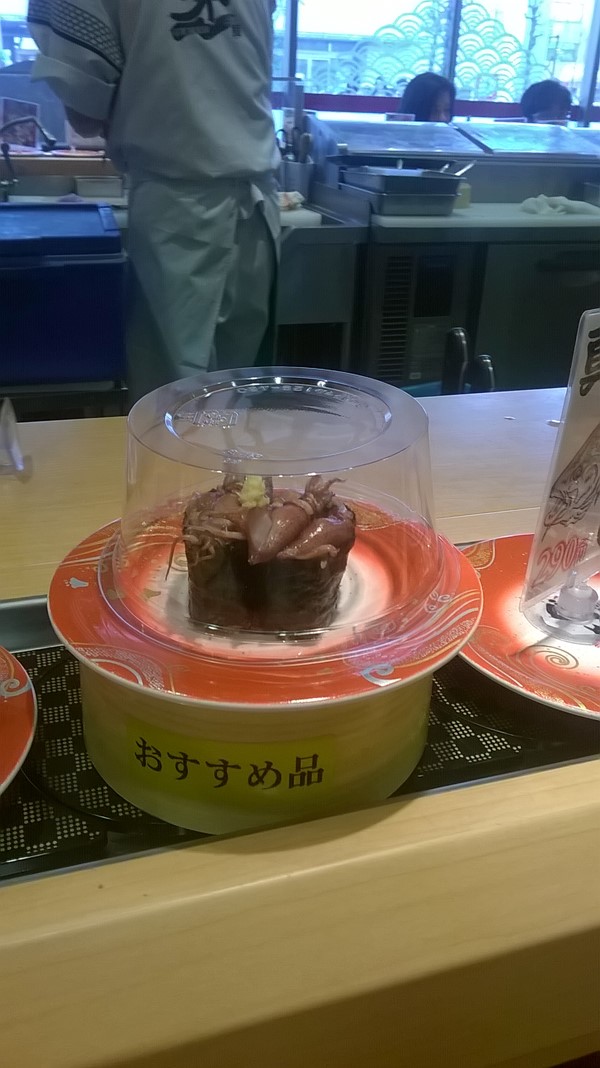 The joys of mechanization, Tokyo Style.
And then there are the vending machines… not the porno ones in the "entertainment district", but more mundane: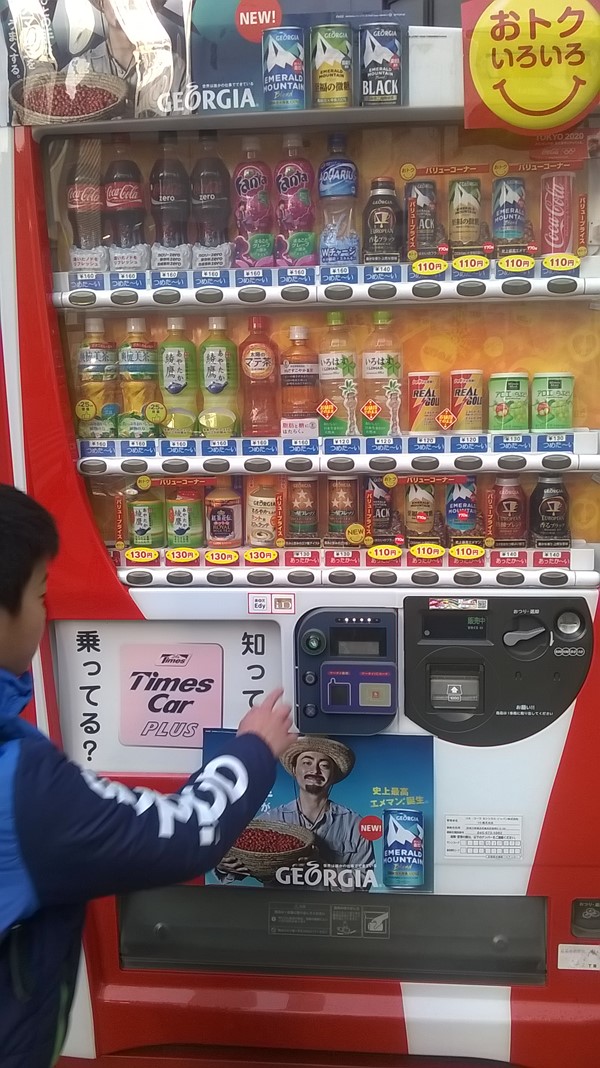 I love the "Japanese" Juan Valdez hocking coffee….
Next up was the Shinyokohama Raumen Museum…sort of an "odd" concept – you pay 310 yen to get in, and the place is set up to look like a 1958 townscape with stalls selling various styles of ramen…like I said, "odd" Covers two floors…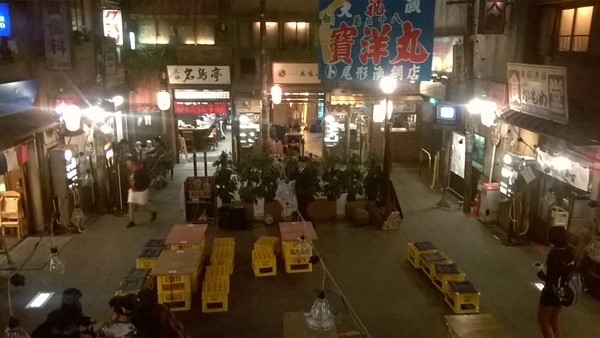 The only reservation TokyoDave could get for Teppanyaki was at 5:30 – which is a little early for dinner (for me…), but the show was fun: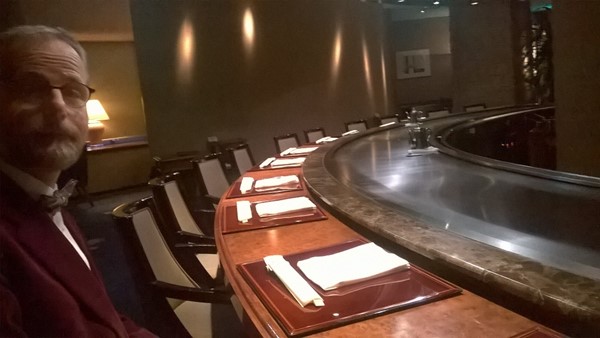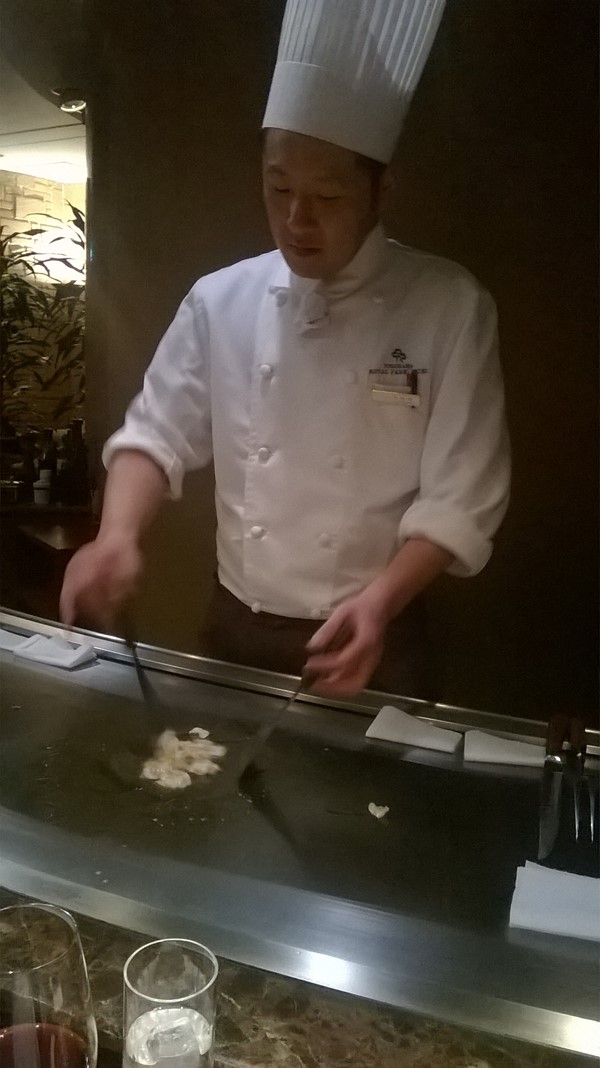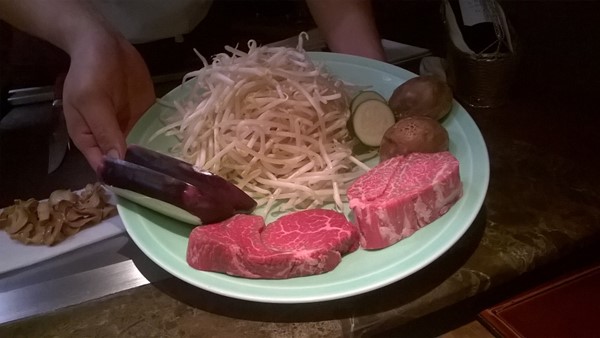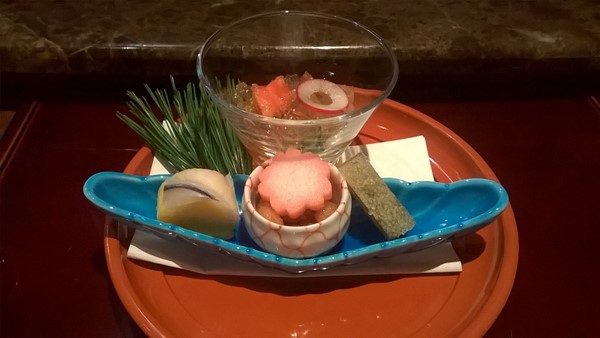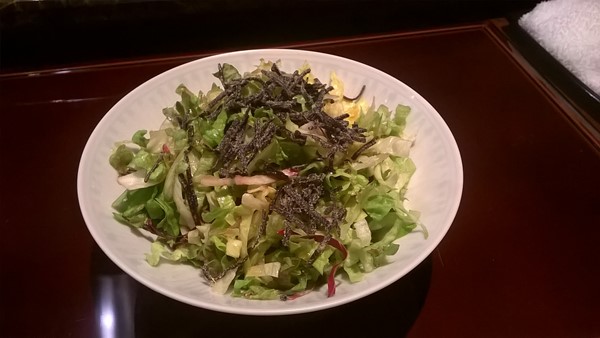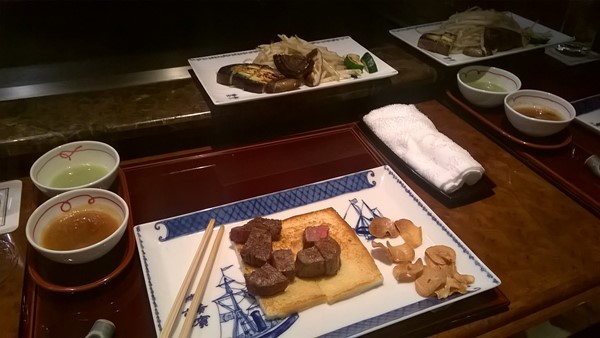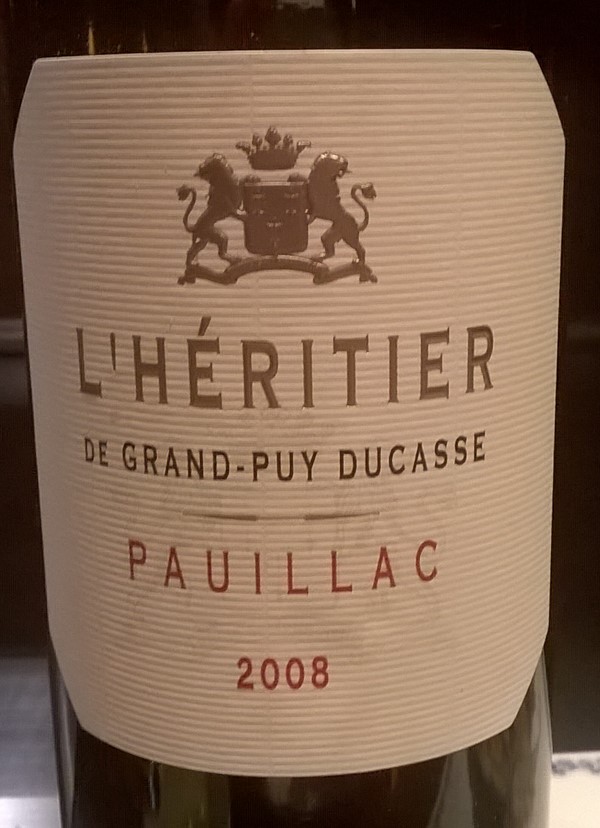 Nice meal all around – though not cheap. Think 35000yen (now divide by 120). Luckily (for me) it was a business expense for TokyoDave since I'm his registered agent.
That was pretty much the end of the evening for the two of us.
In the morning it's the breakfast buffet that is seriously crowded….but it's included in the room, so we are up and out early since TokyoDave is manning the desk at his daughter Maya's International Baccalaureate Art Show (the same sort of show that I went to for my niece Karen a couple of weeks ago. Here is a quick picture of Maya's exhibit.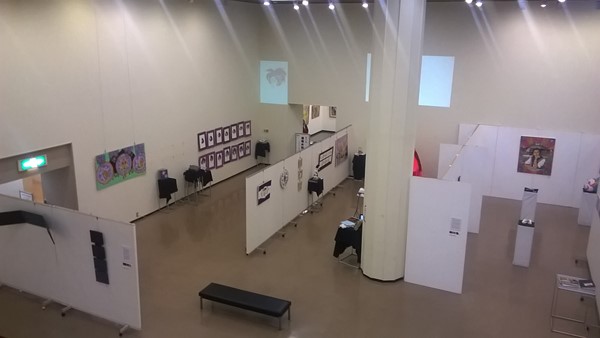 Maya's would the second one in from the left. It seemed a little higher quality that the New Mexico show, but not hugely so.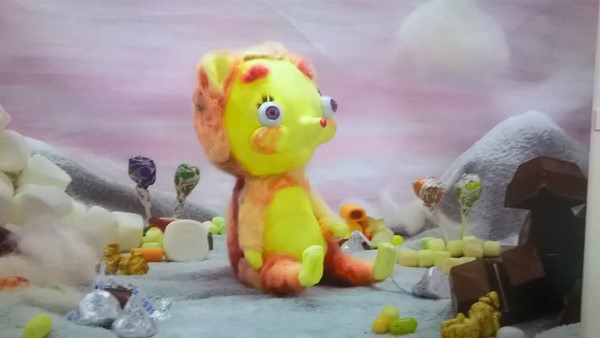 Lots of interesting work in Maya's – even got to meet TokyoDave's in-laws, who were in town for the show as well, hence, why I was decamped to Yokohama so they could have the guest bedroom.
I have the day to kill before catching the Bullet Train to Nagoya to meet up with my nephew, Julian. First up is the Silk Museum, which was right next to the IB exhibition.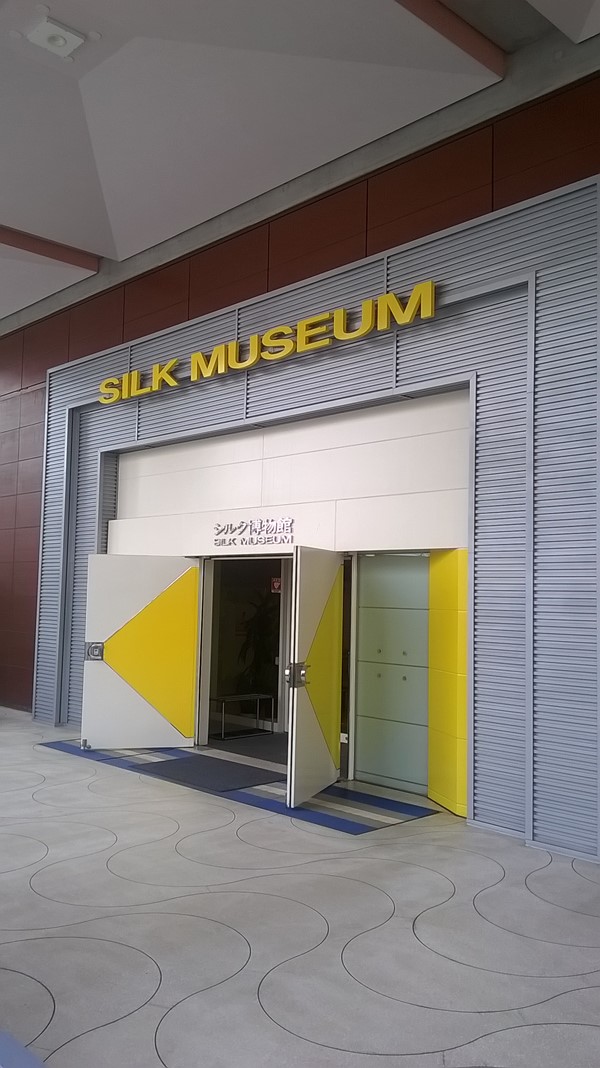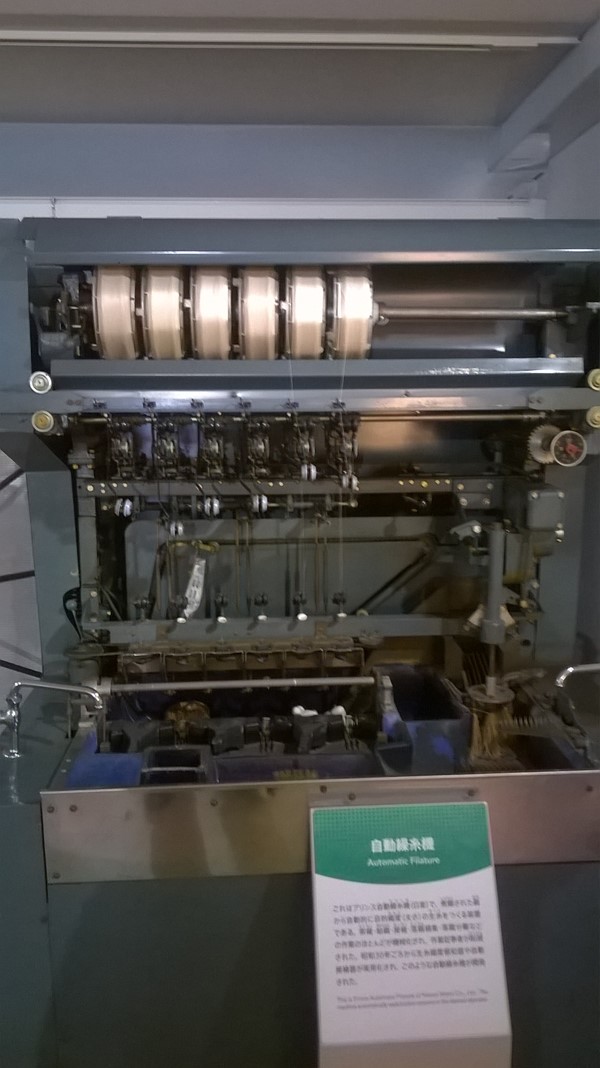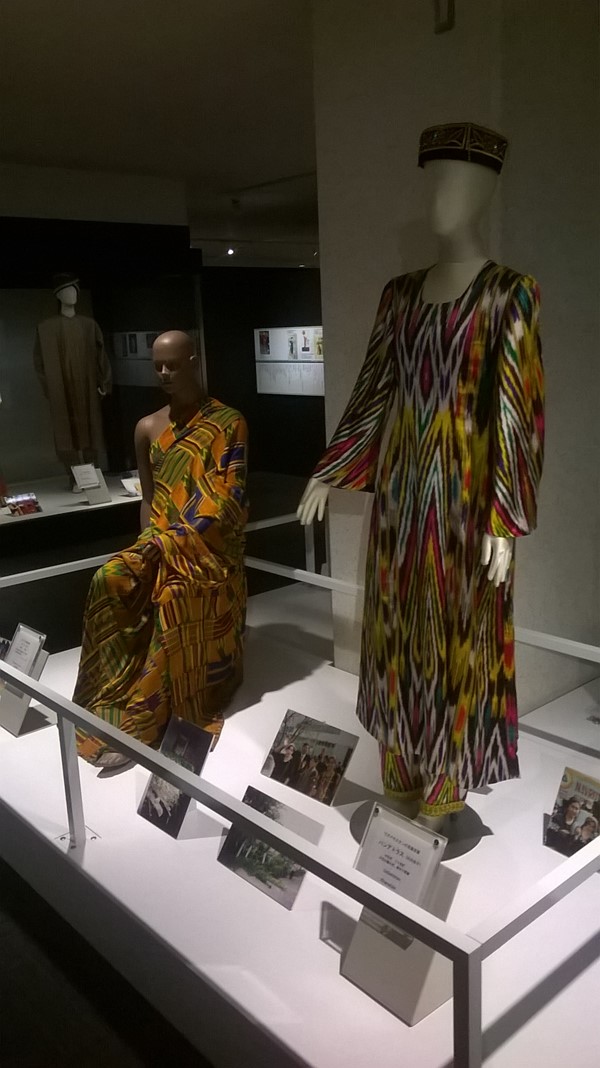 Not a huge place, but lots of traditional clothing throughout Japan's history. Then it's off to the Nissan Gallery at their World Headquarters – yes, I know, I'm breaking my rule of only one tourist attractions per day, but these were pretty cars to look at, and nice butts in rubber pants: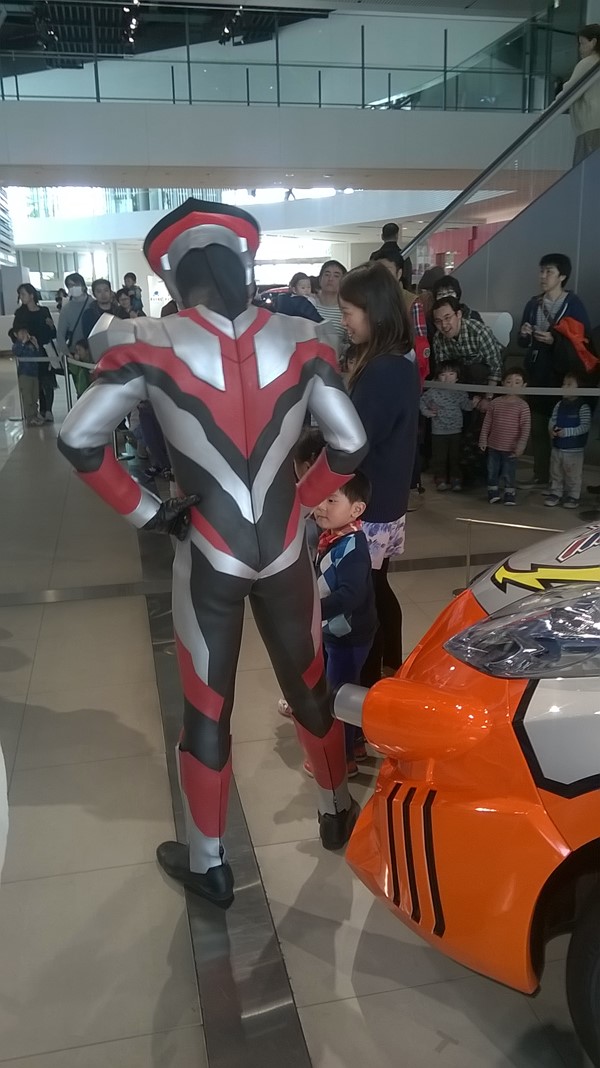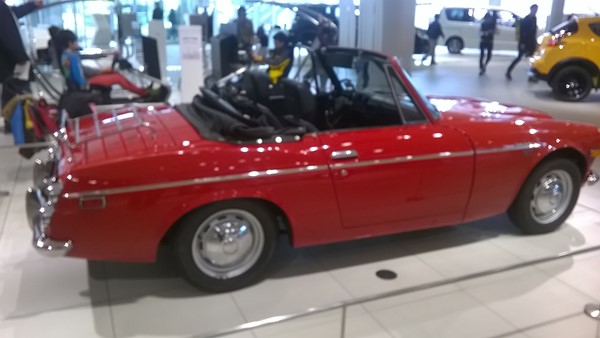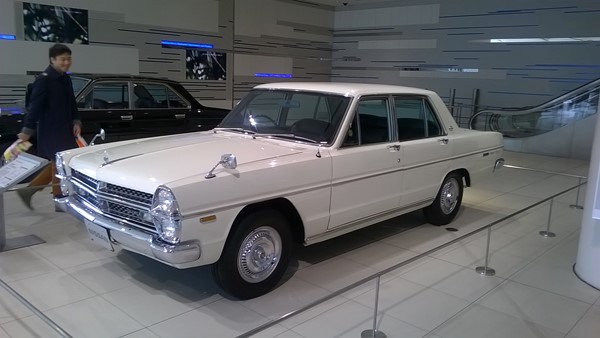 Then down the block a little more and it was to the Haro Model Railway Museum – apparently this guy has been collecting and building model trains for his entire life.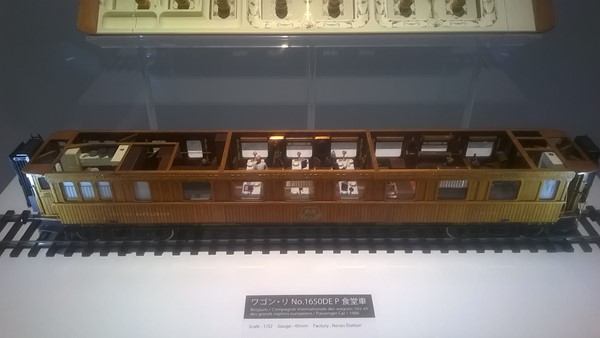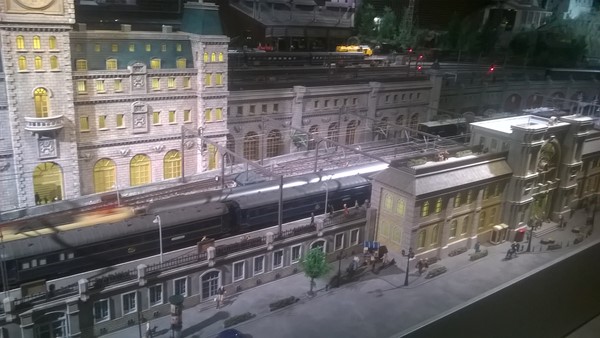 Then it was back to the district where my hotel was to grab my luggage – but not before trying to squeeze in one last museum, the CupNoodles Museum (yes, that's how it's spelled).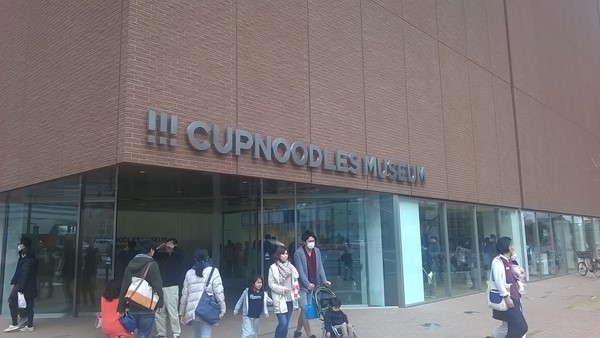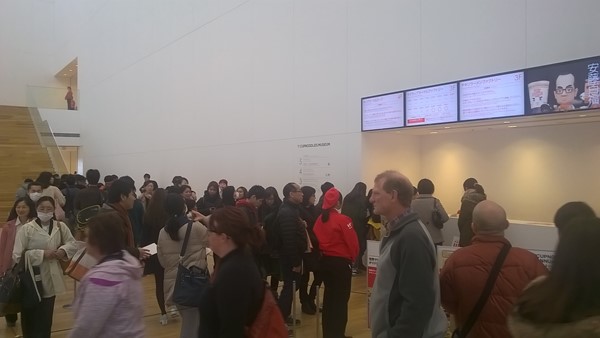 But alas, there were tons of people in line to just get tickets. Guess I'll save that for the next trip. Time to grab a bite, pick up the luggage and head to the station (which luckily is right across the street from the hotel). And this would be my office inside the JRStation waiting for my train…time to work on the blog (but not finished it – which is too bad because there is free wi-fi and I'm stocked with Whiskey and Diet.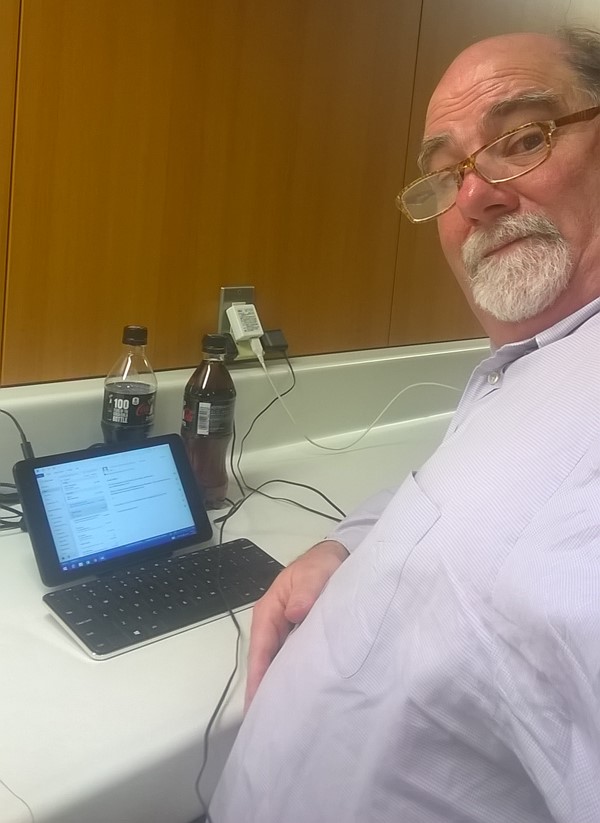 Da Train Boss, Da Train!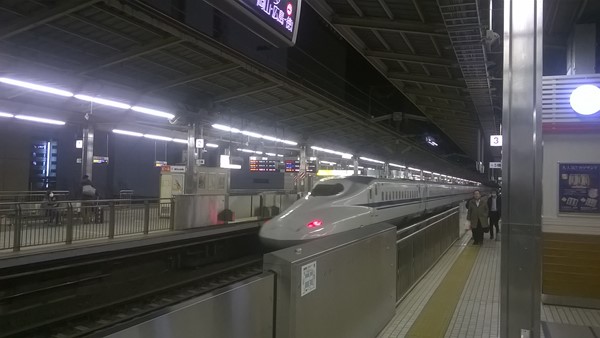 Stay tuned for Nagoya and Komaki.
[? ? ?]