I haven't been to the Radical Faerie Gathering at Brietenbush Hot Springs in a couple of years, but since it was being put on by Lightning and DancingBear, thought I should give it a whirl. It's a lovely spot up in the mountains an hour east of Salem, Oregon. These shots should give you an idea: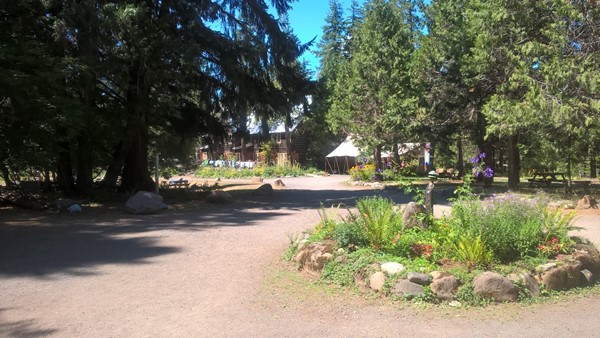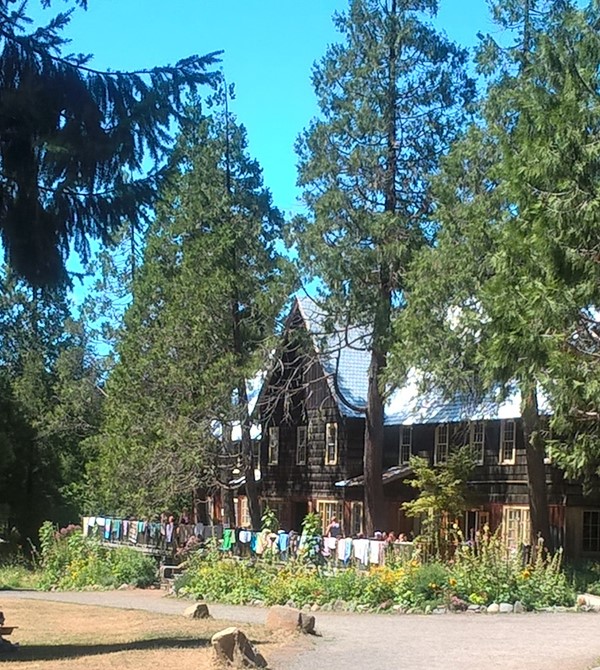 Above is the Main Lodge, belowis my cabin: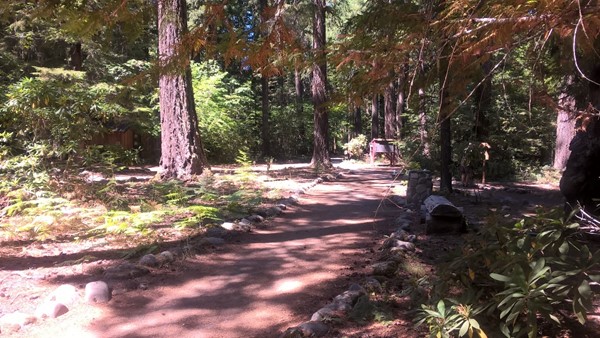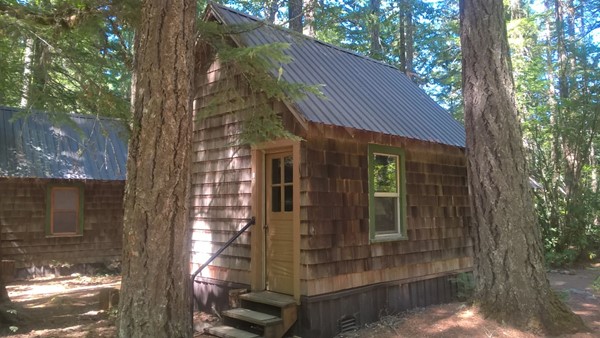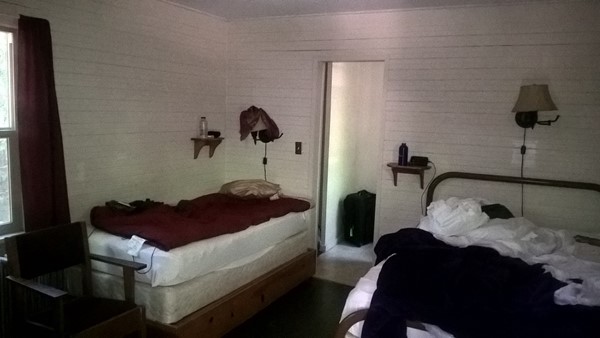 This summer I'm sharing the cabin with Mags and H.O. Though it's totally against the rules, and probably because of that, there is a tradition of the afternoon cocktail party hosted by Punch, who, like his name, makes Punch every afternoon from a whole lot of fresh squeezed fruit and handles of booze. The turn "handle" is one I'd never heard before to descript ½ gallon (1.75liter) bottles of spirits — because they generally have handles.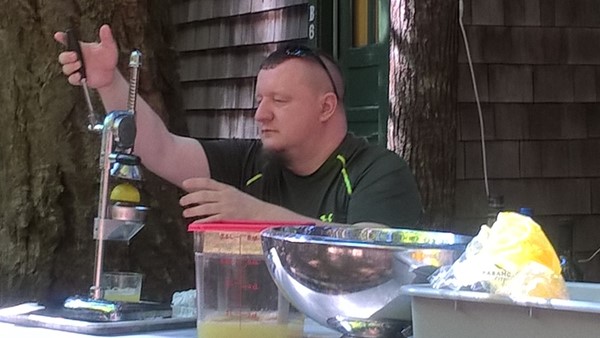 In addition, Punch also put out things like hot sweet and sour meatballs and pulled pork sliders as an appetizer to our wholly vegetarian meal in the lodge. Thank you Punch! And for the curious, the buffet line in the lodge: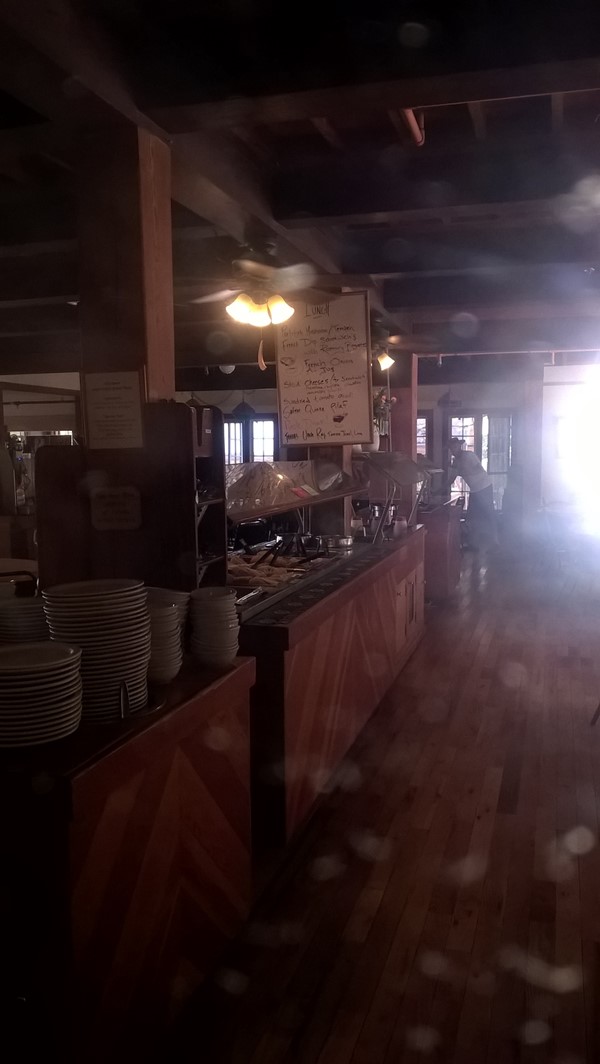 Gathering started on Wednesday and wrapped up Sunday – I was less participatory than usual, making it down to the lodge for lunch and dinner, doing part of the talent show and all of the auction/fashion show that I was in wearing my zebra lederhosen. I do have a people of my buddy Sierra wearing them before the gathering: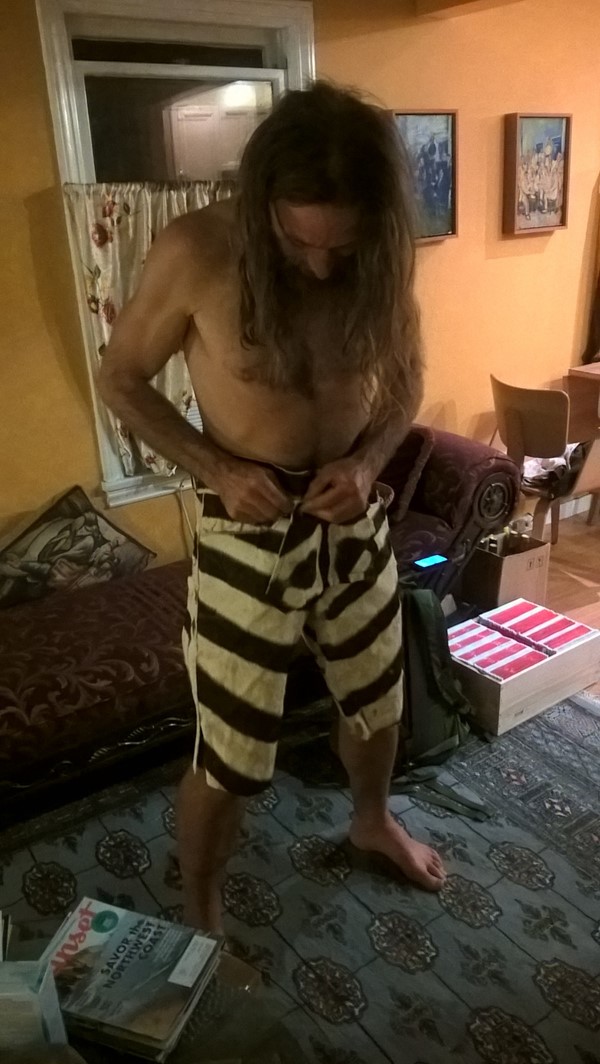 (See other posts for pictures of my in the zebra lederhosen.)
There is another tradition that I follow at "The Bush" – the ritual breakfast in town, this time with H2OBlanco, at the Cedars. I went for the biscuits and gravy, H2OBlanco, the steak and eggs: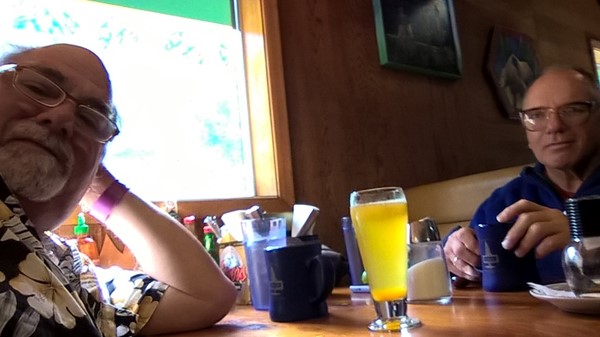 Did I mention the Peach Bellini as well?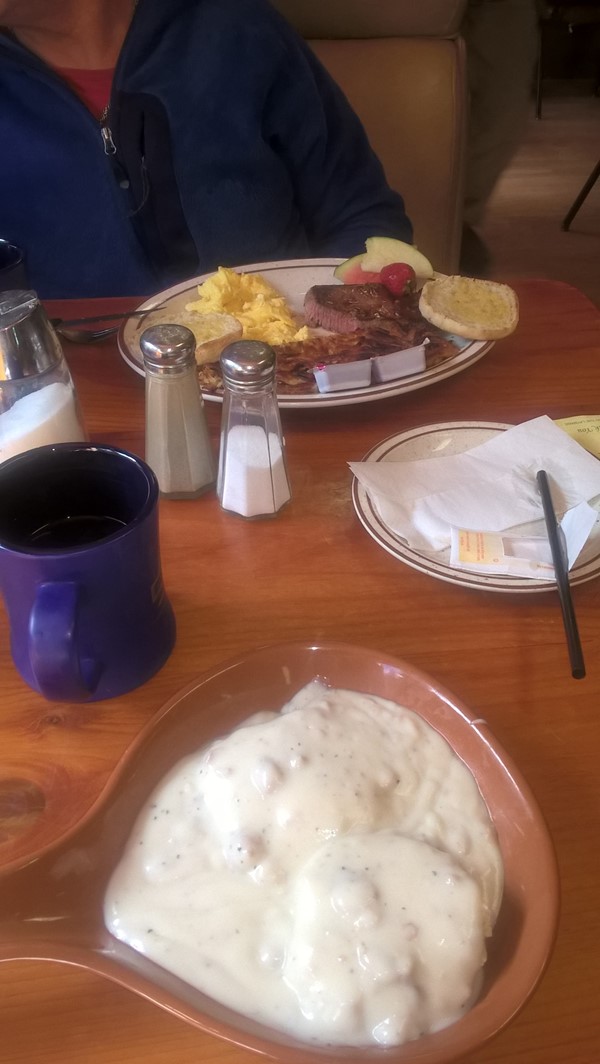 Sunday, prying H.O. from the gathering was a chore as he'd fallen ass over teacup for this guy from Portland – me, I just had a little fooling around on the couch in the lodge. It also meant that I had the double bed to myself for all but the first night.
But off we went to Bend on what turned into a fool's errand. The original plan was to hook up with my buddies Stan and Denise, and then look at some old cars on the way out of town but H.O. started having serious stomach issues after our dinner down the road from the WorldMark Eagle Crest where we were staying. The place was Niblick & Greene's. The meal was good, but it was just too much food for his skinny little system to handle.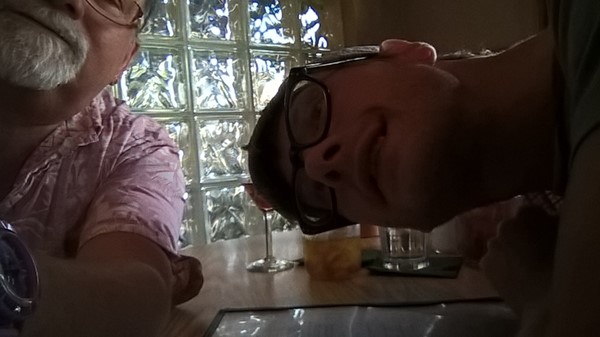 I had the fish tacos, he went with the American Dip – and I SHOULDN'T have helped him finish the fries as that left me feeling bloated for the rest of the evening eating tums. Guess those would have been Freedom Fries to go with the American Dip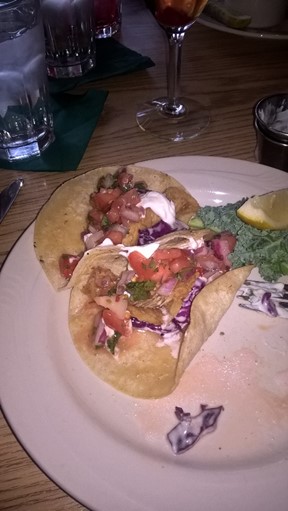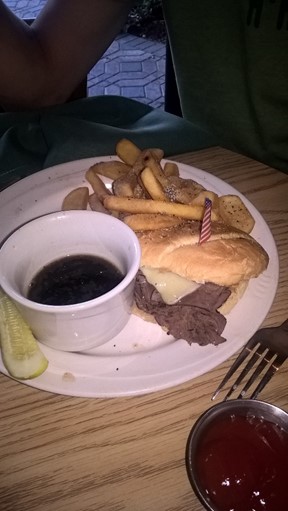 In the end, by the time morning rolls around, H.O. had been hurling all night and was travelling with his trusty Ziploc barf bag so I bailed on lunch and even bothering to stop and look at used cars – felt I needed to get the boy home and to his bed.
It was an interesting drive to Portland on Highway 26 – there was a stretch of 30-40 miles that was completely burned except for the houses that they managed to save. There was still smoke in the air from the fire two days ago.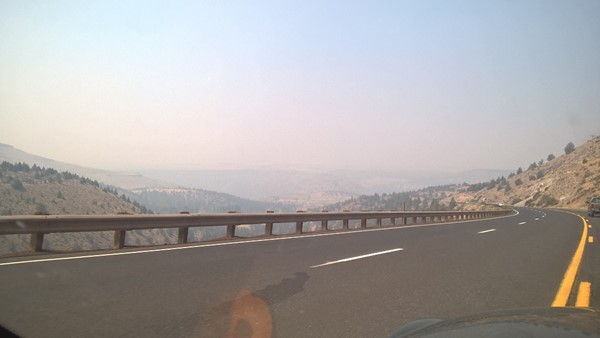 Too funny that my wine shop business partner Jim and his girlfriend Suzanne (who were also visiting Stan and Denise) drove this road two days BEFORE the Warm Springs Fire and H.O. and I drove it two days afterwards.
The final photo of this post is of my other Portland area ritual – a burger and a glass of wine at Burgerville at the 1-5/1-205 interchange in Vancouver, Washington.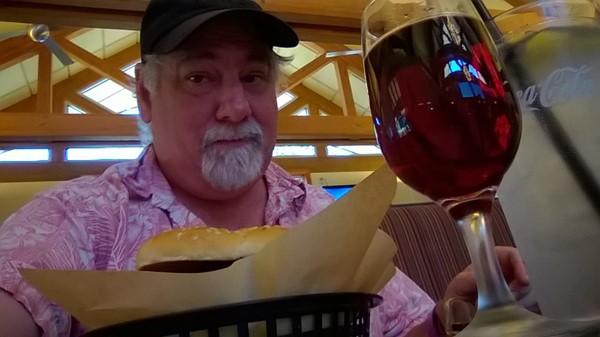 I had the Pinot Noir because I hadn't tried it – other times it's been the Merlot which I think was a better match. All of their wines are from local Oregon wineries. Classy touch for a burger joint.
Got H.O. delivered to Everett, then headed back to Seattle to unpack and start load after load of laundry.
[213.6]